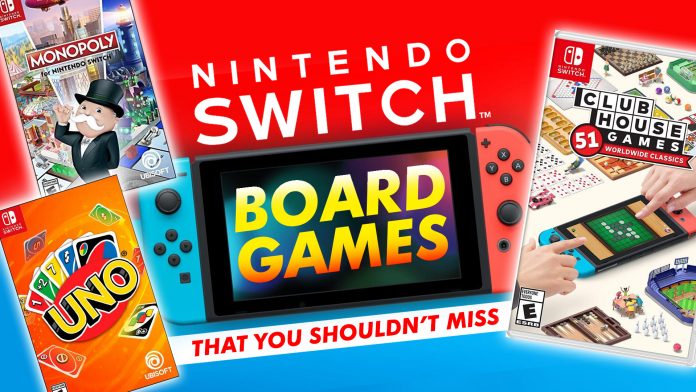 Playing board games is almost always fun. The thrill of placing the last few items before your apparent victory (or unforeseen defeat) will be the subject of stories among your friends. Plus, the tactile feeling of the board and its pieces is truly satisfying.
But with busy schedules, you will rarely find the time to set up board games. The solution is to go digital and try out some fascinating Nintendo Switch board games.
Check out our picks for the top Nintendo Switch board games:
1. Catan
The Settlers of Catan is a household name when it comes to board games. For many years, it tested the mettle of players in terms of resource management and tile planning. There were also numerous incarnations, and Catan for Switch is something that's worth a glance.
Just like in the regular board game, your goal in Catan is to create the best settlement and acquire victory points. Expanding your territory is easy at first. But as your opponents become stronger, you will realize that the island of Catan is not big enough. Strategic placement of settlements is important but the element of luck is also prevalent through dice-rolling. You might miss out on key resources due to bad rolls, but you can always initiate trade.
In Catan for Switch, you get to play a campaign with different scenarios. You'd be fighting against the game AI, so expect a level of predictability. If you want to duke it out with other players, you can link up Catan to Nintendo Switch Online. That's the only way to utilize Catan's multiplayer function since there's no co-op support.
Is it Worth Your Time?
Catan is an honest representation of the original board game. Instead of getting caught with the hassle of preparing the board and gathering players, Catan will set up everything for you. If you're a big fan of Settlers of Catan, then this Switch version will keep you busy for many hours.
2. Monopoly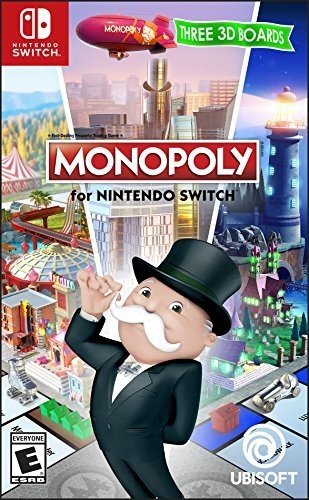 Monopoly will always be ported to different platforms. Perhaps the main reason for the game's demand is the concept of numbers getting up and outwitting the competition. Now that Monopoly is ported to Switch, you will get the chance to become a real estate mogul at the comfort of your home.
Monopoly Switch Edition plays out the same as the board game. There are major overhauls that will keep you excited, such as action cards, modifiable game objectives, and additional board themes. By setting objectives, you can reduce the game drag usually experienced with traditional Monopoly games. Aside from these quality-of-life mechanics, you might feel a little excited with Switch Monopoly's inherent physics. Pieces are sensitive and they can get knocked over by the dice. The game's mini-inhabitants will also cheer you up every time you successfully purchased or developed a property. Don't underestimate these little cheers – they make the game highly addictive.
Is it Worth Your Time?
If you're into a long game filled with real estate development antics and you have a strong urge to defeat your enemies financially, Monopoly Switch Edition is meant for you. Everything about this game is well-detailed, and you might find yourself aiming for one more bid. Well, you have to bid right today by adding Monopoly Switch to your repertoire!
3. Istanbul
Leading a merchant's life is an exciting path brimming with promises of wealth. Nowadays, it can be difficult to be a merchant without a huge capital. If you want to enjoy the thrill of buying, selling, and being the best merchant ever, you can try the Istanbul board game for Switch.
Istanbul is a board game about acquiring riches through resource gathering, strategic placement, prioritization, and accomplishing favors. Your goal is to collect five rubies in any way possible. There are 16 locations to explore, and each location will pave the way for important actions that can affect your game. With the help of your assistants (game pieces), you can collect resources or complete a specific action.
The best thing about Istanbul is its faithful recreation of the board game. You will feel the strategic depth, and even the intricate design of the pieces. The locations are colorful, putting you at the helm of a vibrant Mediterranean history. But just like any other board game, you need to study the rules first. During your first playthrough, you might have a hard time understanding the correlation of one action to another. That's normal – you will get the hang of Istanbul after a few more games.
Istanbul's multiplayer function is awesome to begin with. You can try the game's online play function or challenge a friend through Pass and Play while chilling at the couch.
Is it Worth Your Time?
If you love board games focused on economics and trading, Istanbul is just the right blend. It may be difficult at first, but you'd own those rubies in the long run. Get it for your Switch and embark on a merchant's life now!
4. Shephy
A game about sheep and shepherd is probably relaxing. You might think that such game is all about taking care of sheep – day in, day out. Shephy, indeed, is all about sheep management but it doesn't have the relaxing ambiance of a lush countryside. Rather, this game shows various cards representing sheep, dogs, and other related elements.
On a grand scale, Shephy contains the major aspect of flock management. Your goal is to have at least 1000 sheep at the end of the round. This is not an easy task because every card you play has benefits and consequences. Do you want to remove an effect that's damaging your flock or do you wish to hold out for something better? It's a matter of priorities and setting your mind towards survival.
Shephy has three modes that you can choose from. Basic mode is all about the standard gameplay, while Challenge mode is a bit harder and allows the high-score system. Practice mode lets you understand the game mechanics before delving deeper. Shephy's story is simple – a picturesque journey which unravels the life of the 'Sheep' and the dangers associated with such existence.
The game's design is satisfying for the eyes, and its audio capability is enough to hold your attention for a while. The only negative factor regarding Shephy is its lack of multiplayer support. Perhaps the developers will add a multiplayer function in the future. Until then, you have to cope with Shephy's single player functionality.
Is it Worth Your Time?
Shephy is a niche card game and not built for everyone. If you are looking for a simple card game with an easy playthrough, you might be disappointed. But if you love the combination of deep strategy, dark story, and unique artwork, Shephy is something that you can look forward to!
5. Clubhouse Games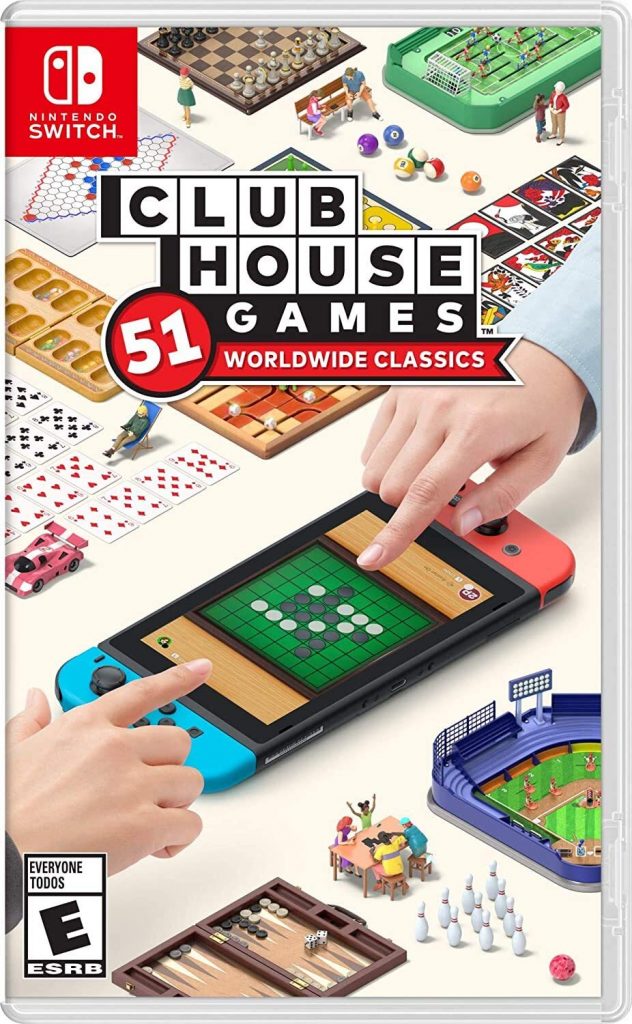 Sometimes, it's fun to have a game collection within your game collection. If you're looking for a digital platter of multiplayer family games, look no further than Clubhouse Games. It features different types of games, particularly the ones enjoyed throughout the ages.
You and your family won't get bored with the choices offered by Clubhouse Games. Card games like solitaire, poker, and blackjack will keep your nights interesting. If you want a bit of action, you can try air hockey, pocket carom, billiards, bowling, and a traditional shooting gallery. There are many more options to pick from, and we'd let you discover the rest.
The game's online play feature is acceptable but it truly shines in co-op or local play. You can consider Clubhouse Games as one of the best Switch games for strengthening family and friendship bonds. So, don't just settle for playing it alone!
Is it Worth Your Time?
Maximum entertainment is the goal of Clubhouse Games. With a selection of 51 family games, there should be no argument. Each of these games is capable of bringing hours of fun, delight, and excitement. Clubhouse Games should be in your Switch collection – your family and friends will appreciate it!
6. Chess Ultra
Considered as one of the oldest strategy board games ever made, Chess will always be a part of our culture. And in the realm of video games, Chess has been represented countless times. From average digital Chess games to exciting variants with RPG elements, every gamer has lots to choose from. With your Switch, you can now relive this game's strategic depth through Chess Ultra.
Chess Ultra aims to simulate the tactile depth of playing on a chess board, hitting the timer, and executing a near-perfect move. Elegance is the main driving factor of the game because every chess board feels real – as if you're playing physically. It's fitting to say that Chess Ultra's visuals are satisfying enough for the mind and soul. The sounds are even remarkable, further raising the immersion level.
While Chess is inherently difficult and overwhelming, Chess Ultra has tutorials that you can explore. The game's AI is even scalable depending on your experience and ability. If you want to crank up the notch and fight other players, Chess Ultra offers an online matchmaking option. Just bear in mind that playing with this option will take a long time, especially if your opponent is not active. Once your opponent opens his/her Chess Ultra, he/she can now take a move. Thankfully, you can have six open games at the same time.
Is it Worth Your Time?
Chess, by right, will consume large amounts of your time – especially if you're an aspiring player. With Chess Ultra, you might lose many hours as well because of the variance of every game that you've started. Another silver lining of Chess Ultra is that you will get sharper as you play more games. Isn't that neat? Having fun and learning at the same time – all at the convenience of your Switch!
7. The Lord of the Rings: Adventure Card Game
While the story of Middle-earth has already been cemented in place, there's no reason for you to miss out the adventure. There are multiple ways to bask in the glory and danger of Tolkienverse, such as PC games, tabletop RPGs, and even card games. In this case, you can try The Lord of the Rings: Adventure Card Game for Nintendo Switch.
Just like other CCGs, you get the chance to build your own decks and fight various enemies in their card forms. As you win battles, you can unlock new cards and important story elements. Resource management is also an important part of the game. Some cards, especially Heroes, can't be played without the right resources. As you probably guessed, Heroes are strong cards that you can incorporate in your decks. Deck-building is not aimless, and you can develop certain builds. Each deck can contain up to 30 cards.
To differentiate LOTR card game from other 'grindy' CCGs, the developers have introduced Threat & Fate meters. These meters determine how crucial encounters can be. Sauron, for example, will keep his eye on you, raising the overall difficulty of the game. To counter this, you have to amass resources, allies, and new cards influenced by the lore.
LOTR Adventure Card Game's visuals are appealing and lore-rich. You will feel the sense of story immersion and the tactile nature of the cards. Audio is dynamic, allowing you to experience the raw beauty of Middle-earth. Perhaps the main downside of the game is lack of multiplayer support. Without a doubt, this game is a single player experience.
Is it Worth Your Time?
LOTR Adventure Card Game is a great addition to a fantasy-lover's trove. Along with your main games, this CCG can be a solid refresher and will even make your Switch collection more valuable.
8. UNO
UNO is one of the most popular card games ever made. It's a staple in parties, gatherings, corporate events, and slow afternoons. This card game is popular because you can understand the basic rules within five minutes (or less), but it takes a great deal of time to master. Complacency is also the game's trap, since your plan might be foiled by an opponent with a single card.
With UNO for Switch, you can always play as many games as possible until you get better. No need to get through the hassle of preparing the deck and finding interested players. UNO's digital version will automate things for you. This is a huge factor because you need to focus in the game and track what's happening in the best way you can. UNO games are fast, and the digital version is even faster. For example: you must be aware of the 'UNO' button. If you miss it and a player noticed, you must draw two additional cards. These cards will put you at a disadvantage, unless they're the ones you really need.
UNO for Switch has an online multiplayer function if you feel like challenging other players. But keep in mind that this isn't a seamless experience. You might encounter disconnection problems and a crash here and there. But aside from these simple problems, UNO's online function is still worth a try. In graphics and audio departments, UNO will hold your attention. The immersion level is high and will definitely put you in a competitive vibe.
Is it Worth Your Time?
A solid yes – UNO is worth your time even if you're not a big fan of card games. The thrill, colorful display, enticing sounds, and sense of winning will make UNO a great addition to your Switch games collection.
9. Wingspan
A board game about birds might seem dull the first time you hear about it. After all, there's no sense of action involved. Such statement can be true with a plethora of bird-themed games in the market, but not applicable to Wingspan. For starters, Wingspan is a game about resource management, ecosystem management, and playing the right cards.
Your goal in Wingspan is to attract the most birds in your conservatory. Birds appear as cards in your deck, and they have specific conditions, abilities, and bonuses. These birds require food, effectively simulating an avian reserve or at least somehow close. The food that you get depends on the dice roll, and you must roll multiple die for different birds. As the game moves on, the complexity will increase. Don't worry – Wingspan's watercolor theme and soothing music will tone down your stress.
Wingspan's online multiplayer system is efficient, fast, and sleek. You might encounter some hiccups but these are mostly related to connection issues. Alternately, you can try Wingspan's hotseat option and let your friends experience the joys of maintaining an avian reserve.
Is it Worth Your Time?
Wingspan can be your traditional 'go-to' Switch board game if you want to relax. The game has its competitive moments, but the ambiance will keep your heart relaxed and satisfied. Perhaps there's something serene about managing your own bird conservatory. And on top of that, the artwork is a real visual treat. Now, let the birds of Wingspan fly and settle at your Switch library!
10. Raiders of the North Sea
The raiding life is full of dangers, deaths, and rewards. Nowadays, it's almost impossible to experience how it's like to be a Viking raider unless you're a LARPer. If you really want to feel the thrill of raiding, Raiders of the North Sea is where your money's at. Bonus points if you love board games!
Decisions are very important in Raiders of the North Sea. At first, you barely have enough resources to launch a raid. Therefore, you need to stock up on resources as fast as you can. Once you've launched successful raids, your fledgling empire will gain rare resources and important treasures. Not all locations are meant for easy-picking though. Some are tougher than others and might require multiple attempts. At the end of the game, points are tallied and the player with the most points is crowned as the winner.
The presentation of Raiders of the North Sea is acceptable, if not superb. You will feel its tactile nature despite its digital conversion. The replayability factor is high, and there's always a growing area for improvement. However, the game's campaign is subpar, so you might turn your attention towards online play. Audio-wise, Raiders of the North Sea will keep you satisfied but no track is memorable. Besides, you'd be focused on tweaking your raiding strategies to care too much.
Is it Worth Your Time?
Raiders of the North Sea is addictive, but not too much. It's still a board game that you can pick up on a lazy afternoon and put down once you're done. There are times when your raids would fail but you're bound to get better as you crank up more games. You won't be disappointed with Raiders of the North Sea. The Viking life awaits!
11. Charterstone
As one of the most popular legacy cardboard games around, Charterstone is guaranteed to bring hours of fun for Switch users. Legacy board games appeal to a lot of people because of the decision-making options and the time investment required. Charterstone, somehow, is a board game that will grow with you.
Charterstone is a basic worker-placement board game where you take two meeples and put them into various locations. You can use the meeples to generate resources or activate important buildings. Each story takes a total of twelve games. At the end of it, your goal is to accumulate the most victory points. Usually, at the end phase, board games will let you wrap up and start a new unrelated session. Not with Charterstone – every choice that you make will matter and can benefit you in succeeding games.
The digital port of Charterstone is a real treat – visually and audibly. You can feast on bright graphics interspersed with various colors that represent the real board. At times, you will feel relaxed looking at Charterstone's digital board, but then you need to re-strategize and set your priorities. The AI is not merciless but it's not a blueberry muffin either. You need to stay on top of the AI and maximize the actions you have per turn.
Is It Worth Your Time?
Charterstone will scratch your itch for classic, time-consuming board games. The Switch version successfully emulated the 'feel' of the board game, and even made the mechanics convenient. You might encounter some glitches but they're highly tolerable. Indubitably, Charterstone for Switch is worth your time!
Conclusion
Board games are fun because of the tactile feeling that they can evoke. More than that, board games empower connectivity and a deep sense of achievement. Switch board games can do the same, but with the added touch of digital convenience. So, what are you waiting for? Spice up your library now and start streaming with the Switch board games that we've mentioned!
Recap: 11 Best board games for Nintendo Switch at a glance.
1. Catan – A timeless legacy board game…
2. Monopoly – Here, now, forever!
3. Istanbul – Life of a merchant unlocked!
4. Shephy – The perils of managing your flock…
5. Clubhouse Games – All 51 games for you and your family!
6. Chess Ultra – Become a Grandmaster today!
7. LOTR Adventure Card Game – Middle-earth is waiting!
8. UNO – Fun party game ready to test friendships…
9. Wingspan – Build your own avian reserve!
10. Raiders of the North Sea – Ready to be a Viking?
11. Charterstone – Building your legacy, one charter at a time…