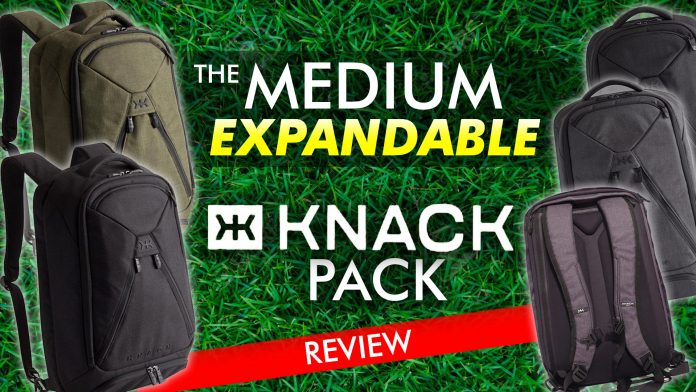 When looking from the outside, the Knack Bags' Medium Expandable Knack Pack looks like any other regular backpack. I took a closer look and found out that wasn't the case. The bag can be used in multiple scenarios, such as bringing spare clothes to the gym or sporting event, or a travel bag with your uniform for work. The purpose of the Knack Pack is to create a backpack with a lot more utility than regular backpacks can offer, and the Knack Pack delivers in spades.
Can Be Used Almost Anywhere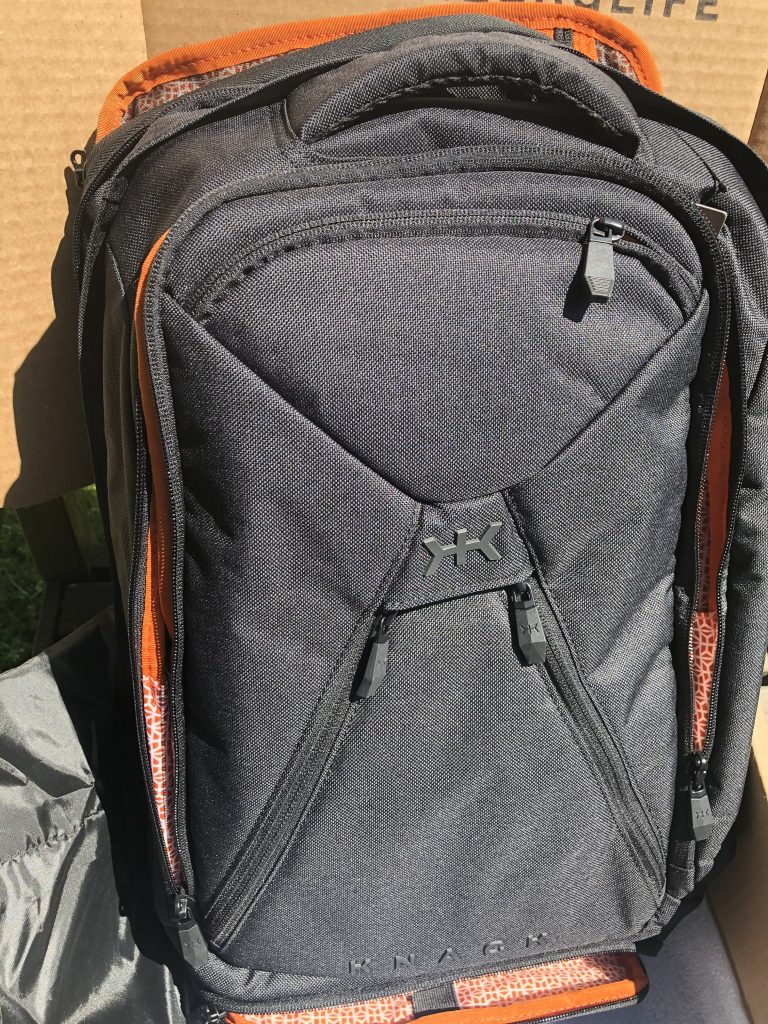 Like all travel bags, the Medium Expandable Knack Pack meets compliance standards for air travel and fits snugly under the seat or the overhead compartment. The bag's measurements are 19" x 12" x 4.5" (19" x 12" x 9.5" when fully expanded). The volume of the bag is between 17 liters to a maximum of 31 liters based on whichever configuration you use for it.
When I made this review, I carried the bag with me, staying at a friend's place, walking in the city block. The bag is now my go-to bag for most of my short-term travel needs. I can easily fit a couple of days' worth of clothes and a pair of sneakers without any issues.
Short-Term Travel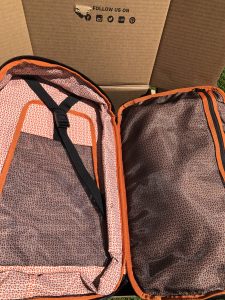 For those who travel abroad for business regularly, there's a large zip-able pocket on the outside of the back that can fit in laptops up to 15" (or 17" if fully expanded). If you're staying at a friend's place for a few days this is the ideal bag to have on hand when you're going on a field trip. The main compartment is very roomy, and even more so once you expand it to the full depth. When emptied fully the bag almost has zero weight, making it very easy to carry around when walking the streets in a big city.
There are also multiple side pocket compartments for peripherals such as USB cables, chargers, or other devices for the business-minded traveler that need to pull out these things right away without having to dig deep into the individual pockets. It makes it convenient, quick, and easy without having to fumble inside the bag. The Knack Pack comes with a total of seven different compartments to store and organize your stuff in.
Heavy Durability and Sleek-Looking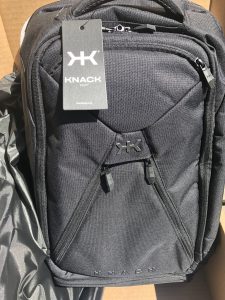 On the toughness side, the Medium Expandable Knack Pack is made of 150D Nylon fabric lining, making it resistant to water while durable enough that you can bring it with you during the roughest of trips. Instead of unzipping from the top like a regular backpack to access the main compartment, the bag can be accessed by unzipping the side zippers. The interior of the bag comes with straps that form an X like regular luggage bags.
The bag also comes with shoulder straps that you can mount on your body. Also, there's a hip strap that you can loop around your waist for additional support. All of the buckles are made of Duraflex, which is fiberglass reinforced plastic that is resistant to breaking and can take a beating. The shoulder straps can be tucked in so that it makes it easier to put the bag underneath your seat or an overhead compartment when you're on an airplane.
The Knack Pack is available in four different colors: Savile Gray, Stealth Black, Indigo Blue, and Sangria Red. If you're looking for any other color other than those four, sorry but you're out of luck.
I also recommend spraying it with water repelling spray, same one used for any suede or velvet shoes or jackets out of practicality to keep your backpack looking as new as long as possible.
The Verdict
In closing, the Knack Pack is a great minimalist bag that is an inexpensive solution for my short-term travel needs. Its core strength lies in its ability to convert between a regular backpack to a luggage case and back. It's bundled with multiple features making ideal for going on 2-3 day trips or single-day events. This capability alone makes the Knack Pack worth the price of admission.