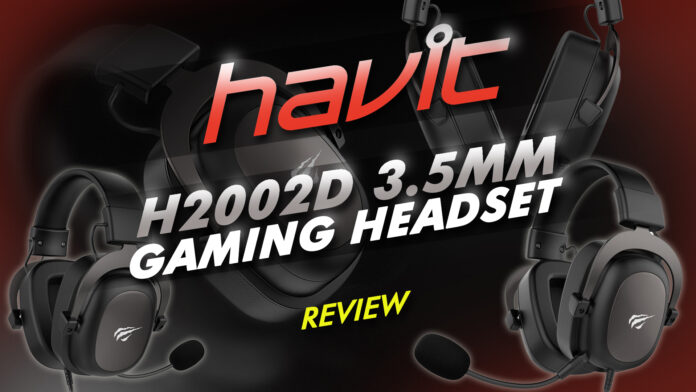 It is notable how technology has advanced over the years. To gain consumers' approval, gaming peripheral manufacturers have to incorporate modern standards, such as RGB lighting and virtual surround sound.
The bottom line is that finding the right products is hard. If you don't know what factors to consider, then your quest to find the best pair of headphones will be a challenge.
In this article, we will be reviewing the HAVIT H2002D Gaming Headset and look at what's under the hood so you can evaluate and decide whether or not it is for you (or your loved one!).
After reading the review, you should have a general idea of how this headset can enhance your gaming experience.
At a Glance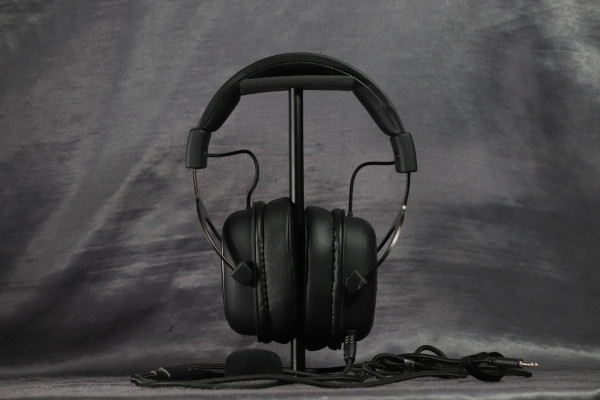 Tech Specs:
Sensitivity: 110 dB ± 3 dB | Frequency Response: 20 Hz – 20 KHz | Cable Length: 1.7m | Drivers: 53 mm | Weight: 0.9 lbs (0.4 kg)
The main selling point of the H2002D isn't its striking design or breathable earpads, but the 53 mm drivers that produce remarkable audio quality. It also features plug-and-play functionality and is compatible with a wide range of platforms, including PC, PlayStation, Xbox, mobile phones, and tablets.
Comfort is just as important as sound quality, and I'm impressed at how comfortable the H2002D is, even when worn for extended periods. The earpads are made of memory foam, so it should fit on your ear perfectly. On top of that, the headband has leatherette cushions to keep it snug and cozy over your head. If you think the pressure or clamping force is too much, you can adjust the headband to achieve optimal comfort.
In terms of aesthetics, the H2002D features high-quality materials and classy matte metallic elements.
HAVIT H2232D RGB Gaming Headset Features
What's in the box?
The box looks elegant from the outside and looks even better when you open the box. Upon opening the box, you'll find the following:
1x happy card
1x user manual
1x gaming headset
1x detachable microphone
1x headphone microphone splitter cable
1x 3.5 mm audio cable (1.7 m in length)
After opening the box, you will see the headphones right away. Underneath the headphones is a happy card.
When you take the headphones out, you will see a small box that contains the cables that connect the headphones to your device.
You will also find the detachable microphone and a microphone splitter cable along with the windscreen in a separate box.
Wide Compatibility
The H2002D comes with a cable splitter for laptop and desktop PCs. But you can also use this headset without the splitter on your mobile phone, tablet, or gaming console.
Lightweight and Comfortable
Even though the headset uses metal in specific parts, it still is surprisingly light at only 0.9 lbs or 0.4 kg.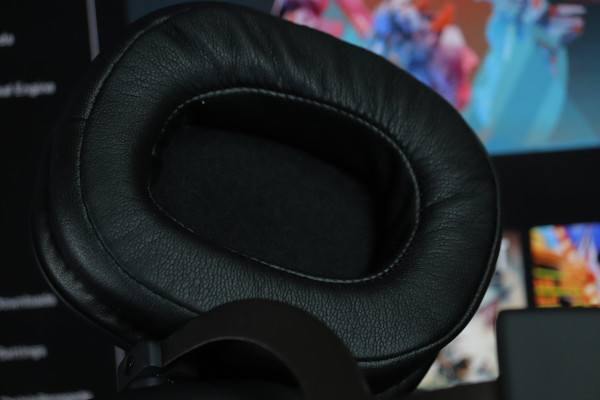 The headbands may not have pads to negate the pressure on your head, but the material covering the entire headband is made of leatherette cushions to ensure long hours of use will feel comfortable.
Among the best budget gaming headset on the market, the H2002D surely is worth investing in.
Stellar 3D Surround Sound Quality
The H2002D is equipped with 53 mm drivers, ensuring crystal clear audio quality for music and gaming.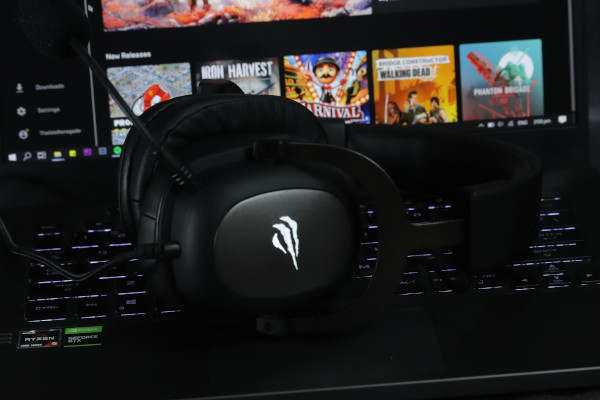 If you're into multiplayer FPS games like Call of Duty, Fortnite, Valorant, or PlayerUnknown's Battlegrounds, you should be able to hear both your teammates and your enemies' location well.
Detachable Microphone that Sounds Great
These days, in-game communication is critical as it could spell the difference between winning and losing. Without a decent microphone, you are compromising your team entirely.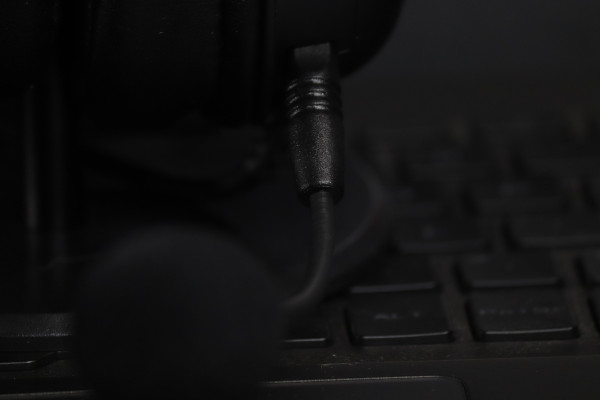 Fortunately, the H2002D is equipped with a durable detachable microphone with a windshield cover to prevent it from picking up wind and other unwanted sounds.
Surprisingly, the microphone records audio better than most mid-grade headset microphones and can easily be compared to some of the more expensive headphones on the market.
Durable and Fashionable at the Same Time
The HAVIT H2002D has an elegant matte metallic exterior. It incorporates premium materials to give it an elegant and luxurious appeal.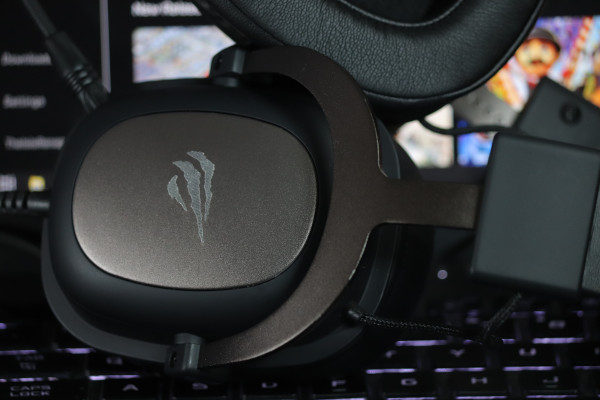 Comfortable on the Ears
The ear cups use memory foam that molds perfectly to your ears and minimizes clamping force, making this headset suitable for extended gaming sessions.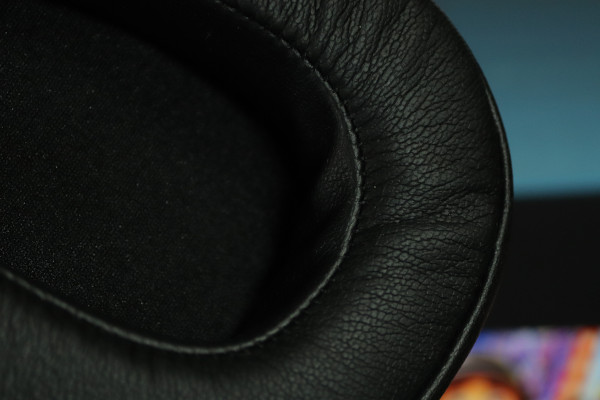 Furthermore, the headband is covered with leatherette cushions for comfort and protection. The headband can also be adjusted to reduce clamping force.
Conclusion: So, Should You Get it?
The HAVIT H2322D is a decent budget gaming headset with all the essentials. The memory foam earpads provide a comfortable experience, and the large drivers deliver excellent sound quality.