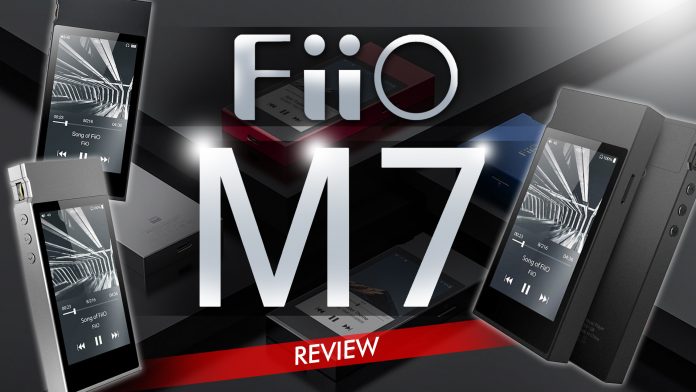 FiiO's M7 is a high-res digital audio player (DAP) equipped with aptX HD and LDAC support in a pocket-sized package. It's an outstanding music player for budget audiophiles as long as its modest internal storage capacity doesn't turn you off.
Who would have thought that standalone digital audio players (DAP) still exist and continue to sell? Even though we carry around mobile phones that can do almost everything we need, FiiO is continuing to release the DAPs. In this case, the FiiO M7.
In this review article, we break down the bits and pieces of the FiiO M7 to see how they stack up with the rest of its competitors– and even your mobile phone's dedicated audio player!
Disclaimer:
The FiiO M7 was sent to us by FiiO for testing and review. So, we thank FiiO for giving us the privilege to test their product out. Rest assured, our review is not biased in any way.
Why Use a Portable DAP vs. Smartphone?
We talked about how smartphones can combine the functions of standalone devices, cameras, portable game consoles, and music players into one portable device. But the recent removal of the headphone jack from most smartphones has also paved the way for the recent popularity of high-resolution standalone music player or Digital Audio Player (DAP).
Compared to smartphones, DAP is primarily designed to output high-resolution music playback. Most DAPs natively support lossless codes that make music-listening even better. Among the lossless codec that DAPs natively support include FLAC (free lossless audio codec), WAV, DSD, MP3s, and more.
What makes DAP better than smartphones is its better lifespan. Smartphones can only last a few hours of use, while DAPs can last up to a week of regular use. Non-android based DAPs only last for an average of 10 hours because the operating system is more demanding, but is still a definite improvement compared to most smartphones.
Furthermore, DAPs also support other codecs designed for high-resolution music like MQA. the MQA feature was previously exclusive only to portable and desktop DAC/Amps. DAPs are even more capable of powering more demanding headphones than most smartphones could.
In terms of storage, DAPs also outperform smartphones as lossless files like WAV and FLAC tend to consume more storage than the average MP3 files. For example, the FiiO M7 can be expanded up to 514 GB of storage, and even more in other devices.
DAPs are also built with dedicated buttons to play, pause, and skip tracks a lot easier. With these buttons at your disposal, you will have less screen time, which saves more battery. Volume adjustment on DAPs is also more accurate since there are volume steps.
Essentially, DAPs can easily outperform smartphones in most angles. And if you have a sensitive in-ear-monitor, DAPs have a quieter noise floor.
Quick Specs
Frequency Response

10 Hz to 90 kHz ±3 dB (Unbalanced Headphone Out), 20 Hz to 90 kHz ±3 dB (Unbalanced Line Out)

Impedance

2 Ohms

Volume Control

Digital (60 Steps)

Balance Control

Yes

Custom Equalizer

Yes

Memory

2 GB (Internal Storage Capacity)

514 GB (Expandable Storage Capacity)

Display

3.2″ LCD (480 x 800 Resolution)

FM Tuner

Yes (76 0 108 MHz)

Wireless Version

Bluetooth 4.2

Bluetooth Codecs

aptX, aptX HD, LDAC

Connections

1 x 1/8″ / 3.5 mm Headphone / Line Output, 1 x USB Type-C USB 3.0 Input

Battery

1880 mAh (2.5 Hours charging time)

Dimensions

2.0 x 4.3 x 0.5″ / 52.0 x 109.0 x 13.0 mm

Weight

4.09 oz / 116 g
Rating: 4.5 / 5
FiiO M7 High-Resolution Digital Audio Player Review
Now that we've covered the tech specs, let's look at what the DAP offers.
Features and User Experience
Processor
FiiO's M7 is the successor to the FiiO M3, a high-res DAP. What makes this great is that it is FiiO's first music player to use Samsung's Exynos 7270 System on Chip (SoC), made on a 14nm FinFET process.
What does this mean? Compared to the older 28nm process, the two ARM Cortex A53 processors on the Exynos 7270 use 20% less power for longer battery life. And because the ARM cores also include memory chips and storage on top of power management, the System on Chip takes 40% less space.
Battery
The FiiO M7 utilizes two ARM Cortex A53 processors, resulting in a more compact design, better cooling capability, and longer battery life. Take note; the M7 is also packed with a 1,180 mAH battery, rated to last up to 20 hours of play and about 40 days of standby time.
We've tried the M7 to see if this is true and found that the device already needs charging just after about 10 hours of solid playtime. Maybe it'll get close to about 15 hours if we ran the battery dry, which we haven't tried, unfortunately.
FM Mode
The FiiO M7 also has an FM radio mode and a gallery pass so you can see the covers of the albums you're listening to. You'll also find a clock function to track time efficiently. It's easy to get lost in the music you're listening to, and being able to track time as you scroll through the songs is an excellent addition.
Connectivity
In terms of connectivity, the M7 features a Bluetooth 4.2 that comes with the latest firmware. The latest firmware supports an even larger number of codecs, including aptX-HD, LDAC, and HWA. Unfortunately, the M7 doesn't have a WiFi feature.
The lack of WiFi feature is a huge turn-off, but seeing that it only has a screen resolution of 480 x 800, using streaming services in a device like this won't be as alluring or even useful. But a WiFi could have helped local area connections or get Over-The-Air (OTA) updates.
Fortunately, the USB DAC still works like a charm, and the device gets recognized instantly when connected to a Windows 10 computer. The plug&play feature that the M7 has is one thing we like about it since it doesn't need any other additional drivers or confirmation like Apple.
Package and Accessories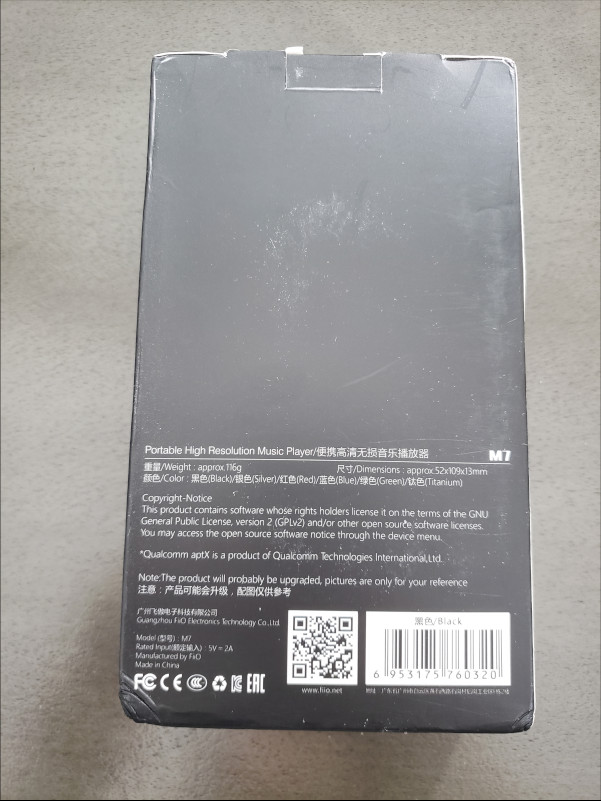 As seen in the image above, the package does have some serious dents and looks as though it has gone through many places. Fortunately, the insides aren't damaged, and is surprising to still be in (somewhat) pristine condition.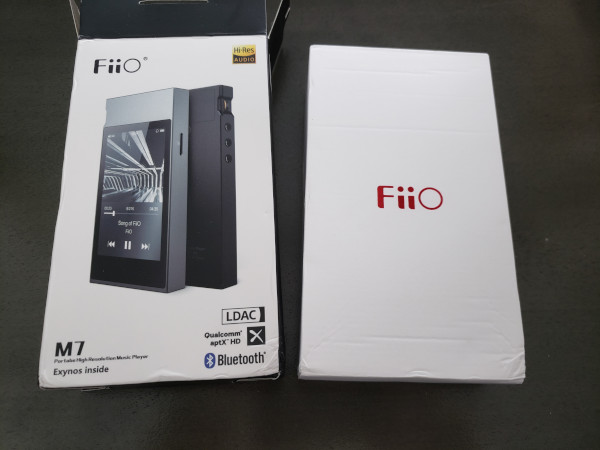 Opening the box reveals the FiiO M7 packed inside a smooth plastic along with a transparent protective case. Even though the FiiO M7 is made of aluminum, it's still a plus to know that it comes with a protective case to protect it from accidental falls and shock. Moreover, the screen also comes with a screen protector to protect it from scratches.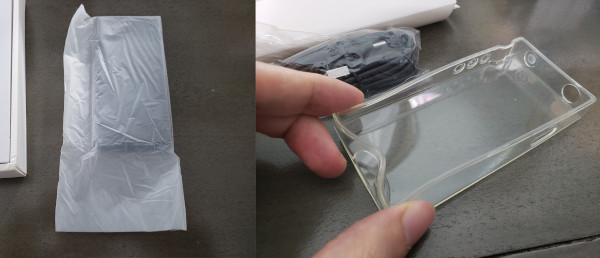 The case is also made well enough to ensure that pressing the buttons isn't compromised. It's so well-built that the button and the excellent touch provide very positive feedback. Plus, I also like how the protective case's outer part is textured to keep it from slipping.
Hardware and Design
The M7 we received from FiiO was in a well-finished black color, although you can get it in other colors like blue or silver. After taking a more in-depth look at the construction, the M7 is made entirely of aluminum. And because it also has solid buttons with excellent touch, the feedback and presses felt satisfactory.
Personally, I like how the design looks. At least, I think we all agree it has some level of attractiveness in size this small. I'm a minimalist myself, and this really caught my attention. However, I wish the edges and the corners weren't this sharp because even with the silicone case, it still is a hassle to continually lookout and ensure you don't hit those corners.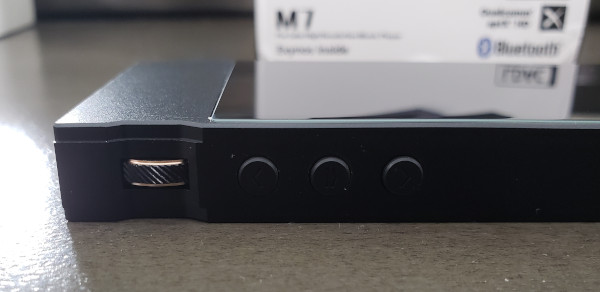 On the left, you'll find the volume adjustment, forward, backward, pause, and play button, which seems to be the player's primary focus. Adjusting the volume provides a clicky feel when we tried to rotate it and has firm feedback that does feel soft at the same time. The same can be said for the rest of the buttons, which gives off tactile feedback when pressed.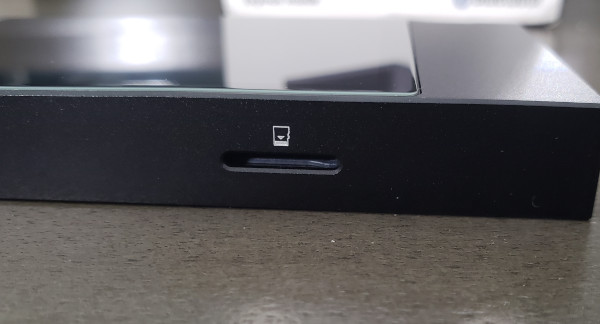 You'll find the micro SD slot on the right side of the FiiO M7. If the integrated 2 GB of storage space is not enough, you can expand the storage through this micro SD storage, holding up to 512 GB of external storage space.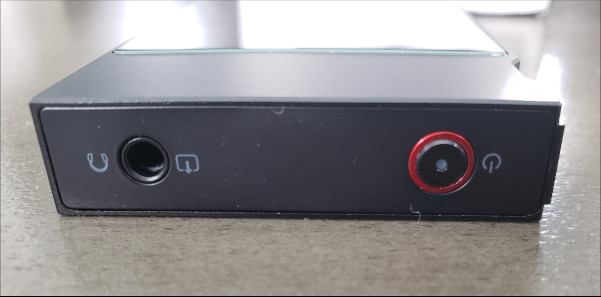 On the top part is where you'll find the power button, which will light up if it's turned on, and the 3.5 mm jack for your headphones or any in-ear monitor. The design also keeps the cable safe since you'll most likely slide the device into your bag or pocket bottom first.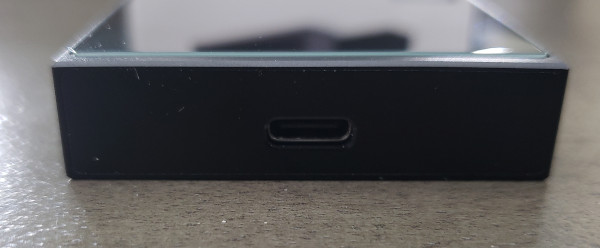 The USB Type-C port is found on the bottom part of the device, like most smartphone devices these days. Since this uses a Type-C connector, charging the device will be faster. It should also make it easy to navigate through the prompt on the screen when you plug this into your laptop or computer to transfer music files.
Sound Quality
Finally, how does this sound like compared to the rest of its competition in the market? What about mobile phones?
The reason that justifies your purchase of a DAP over a smartphone should be evident at this point. DAPs can hold vast amounts of music library due to its expandable storage capability, more significant power amplification stage that most smartphones on the market, features like USB DAC, better battery life, and low output impedance, dedicated buttons for music playback, and more.
But what makes the FiiO M7 better than the rest of its competitors on the market? The FiiO M76 has a flat frequency response from 20 Hz to 20 kHz. In all honestly, we tried different headphones to see any difference and found that higher-end headphones are where you'll hear the difference.
We tried the Sennheiser HD 58x Jubilee, a preferred set of headphones by many for its quality sound production. We found that the FiiO M7 can support enough power to the Sennheiser HD 58X Jubilee. After we found out that the M7 is rated at ≥[email protected] ohms (THD+N<1%), we're surprised to see that we don't need to hit the max 60 steps volume adjustment to experience the best sound quality on the Sennheiser HD 58x Jubilee.
The FiiO M7 can also handle music formats of almost everything PCM up to 24bit/192kHz and DSD up to 5.6 MHz (DSD128). If you have music somewhere between or around those formats, you can rely on the M7.
For regular music listening, this will surely make your investment worth. And compared to other entry-level DAPs on the market, the difference truly is noticeable.
Conclusion
All things considered, the FiiO did a remarkable job with the M7 model. Because it uses features you don't usually find in this price range, it's hard not to consider this product when you have the opportunity, especially since it's nearly complete and not something easy to overcome across the board.
For how much it's worth, you get a very portable DAP with features that can compete with some of the higher-end DAPs on the market.
To sum up, it has an excellent build that's also durable, can output great music quality, satisfactory button presses on top of clicky volume adjustment feedback, decent battery life span, and an easy-to-use interface.
To top it off, the FiiO M7 DAP is also compatible with most of the music formats these days. And it will continue to support other music formats since the FiiO support team regularly updates the firmware.
Having all that said, it's not perfect in both form factor and some inconsistencies here and there. But it does deliver in the audio department.