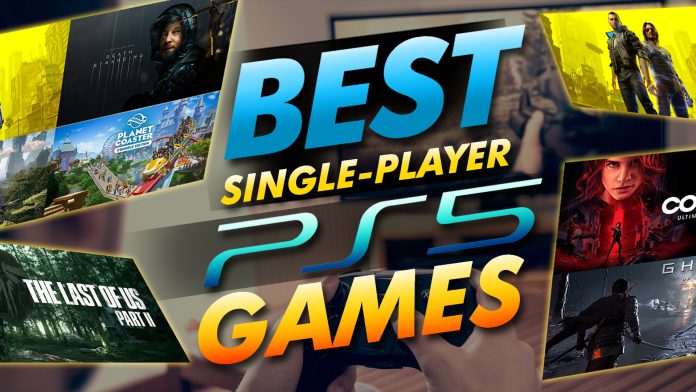 Single-player games will always be a part of the modern gaming spectrum. These games have long-lasting appeal and high replayability value. As the global release of the PS5 looms closer, the number of upcoming single-player games has increased as well.
Are you curious about the best single-player PS5 games to be released? Here are our awesome picks:
Horizon Forbidden West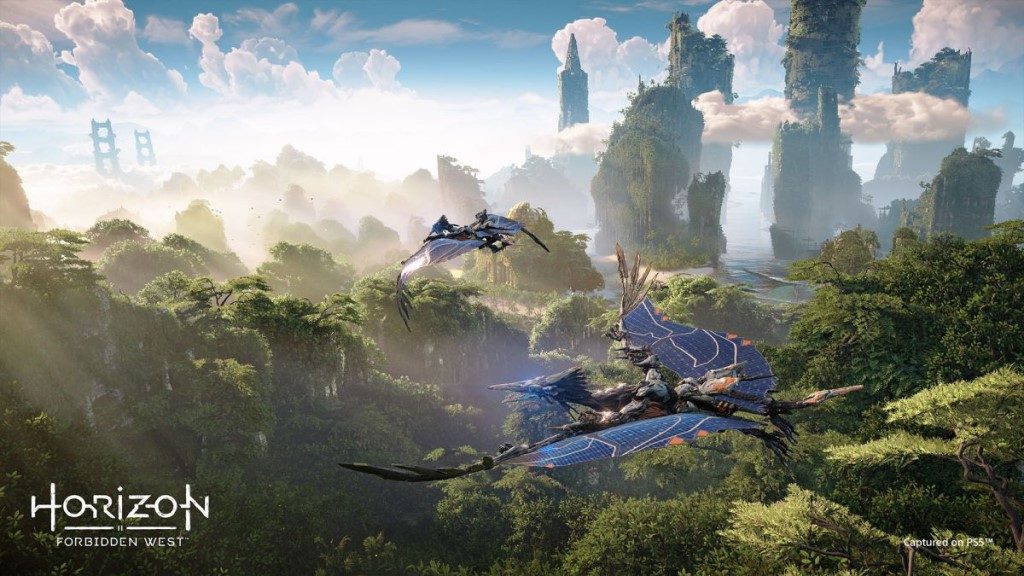 The success of Horizon Zero Dawn became the pillar of its sequel, Horizon Forbidden West. Picking up after the events of the first game, Forbidden West will let you experience the thrill of hunting wild machines, harvesting their parts, and rushing to save a fragile biosphere. You will witness the unfolding of an engrossing narrative filled with twists and turns. You will also see Aloy's (the protagonist) in-depth character development.
Since the game is exclusive for PS5, you will encounter a banquet of graphics delight, audio superiority, and overall satisfaction. The game world is diverse – it will take you from primitive shores to sinister forests loaded with enemies. You might even meet another rogue AI with an all-in-or-nothing approach
The full release of Forbidden West is expected at around 2021. Patience is a must because the waiting game is long!
Why Should You Play It?
If you loved Horizon Zero Dawn, then Forbidden West will give you a wonderful blast. You should expect more machines to take down, open areas to explore, and perfectly hidden secrets to uncover. Once Forbidden West is added to your PS5 library, be ready to sink in many hours of gaming sessions!
Planet Coaster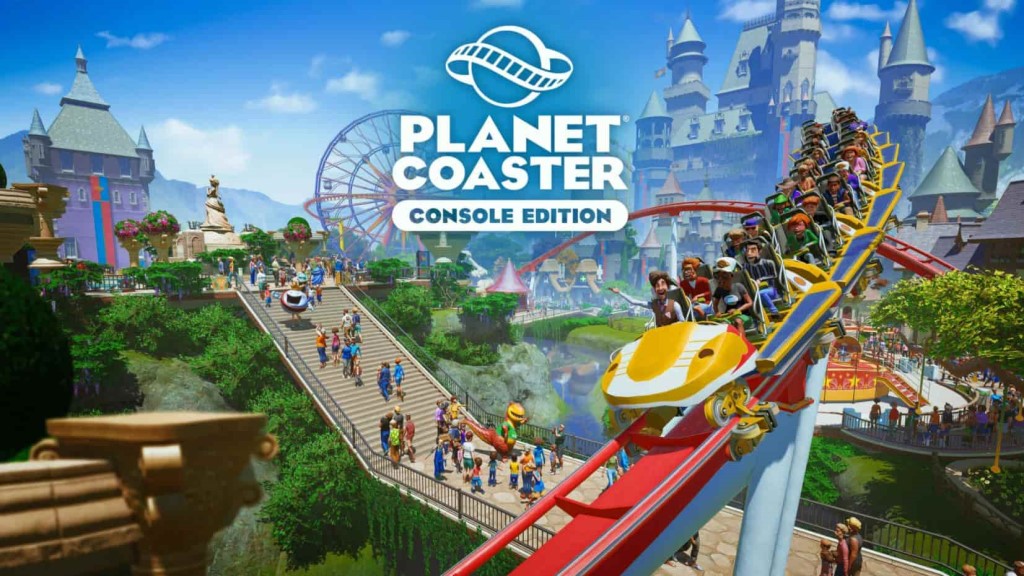 The RollerCoaster Tycoon (RCT) series is a legend. Through the series, many gamers were able to build their dream theme parks without experiencing fiscal and bureaucratic nightmares. The RCT community is also getting more popular every year. With the global release of Planet Coaster on PC, old and new gamers alike were able to experience the creative wonders of RCT.
In Planet Coaster, the limit of your creativity is nearly boundless. You can design any theme park using the assets you've unlocked (career mode) or start with all assets and rides free (sandbox). The game's challenge mode is the best option if you're feeling competitive. There's even a wacky, slightly sadistic mode that allows you to build unfinished tracks and let the coasters fall upon unsuspecting park visitors. In a nutshell, Planet Coaster shows a delicate balance of creativity and craziness.
In terms of visuals, Planet Coaster for the PS5 will appear more refined. Park elements will have better detail and the tracks will feel more realistic. You might even have additional options for customizing your avatar.
Planet Coaster is slated to be released this holiday season, but there's no exact date yet. Until then, you can try playing previous RCT games to scratch the itch.
Why Should You Play It?
If you enjoyed the RCT series, you should give Planet Coaster a spin. Everything is overhauled – graphics, music, and even park management mechanics. Before Planet Coaster is released on the PS5, try to imagine the best roller coaster theme park possible. Once the game is ready, all you have to do is build that park!
The Last of Us Part 2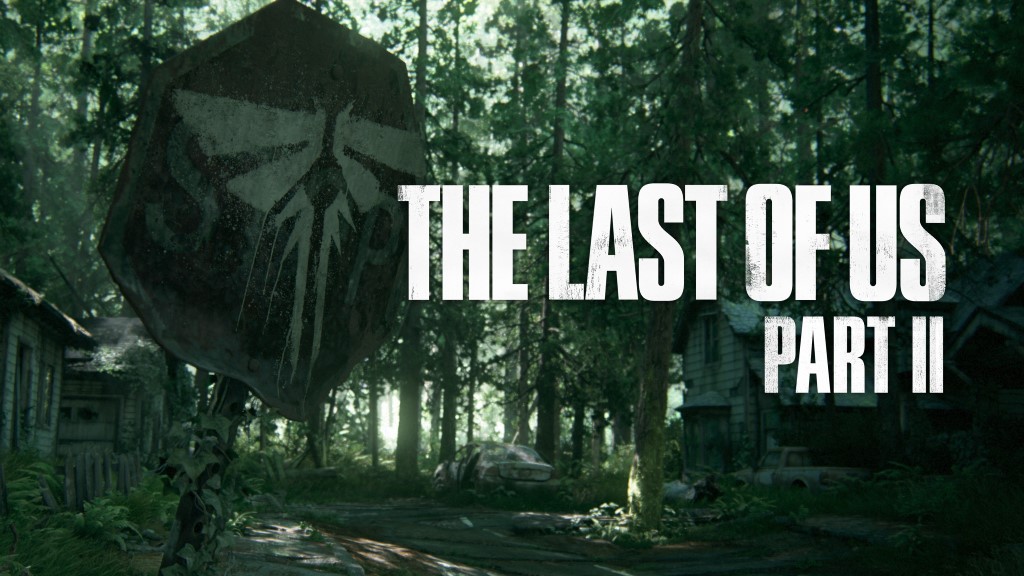 Post-apocalyptic zombie games are very common nowadays, but it's rare to find something that has an engaging storyline. Most zombie-themed games are focused on eliminating the sources of infection and rebuilding society from scratch. The Last of Us franchise is similar to many of these games, but it stands out because of deep, absorbing drama. It's like you're watching and directing a movie simultaneously. The first Last of Us game established the plot and premise, while the sequel is a culmination – Ellie's descent in a murky, betrayal-packed world.
In The Last of Us 2, you'd be able to control Ellie with greater versatility. You can craft more items and resources, and even do limited parkour to evade enemies. Your adversaries are no longer cheesecakes, as they can call for reinforcements and swarm you within seconds. Building relationships is also a more crucial gameplay aspect because of unlockable benefits and allies.
The Last of Us 2 will be available for the PS5 thanks to the console's reliable backward compatibility feature. Not only that – you can expect additional game improvements like bug fixes, loading screen speedup, and visual enhancements.
Why Should You Play It?
The Last of Us 2 will take you on a rollercoaster of emotions. You'd face the Infected, cults, armed militia, and forces of nature. The PS5's advanced hardware will take the game's realism to a higher scale, making all encounters even more memorable. Don't be the last person to get The Last of Us 2 for the PS5!
Death Stranding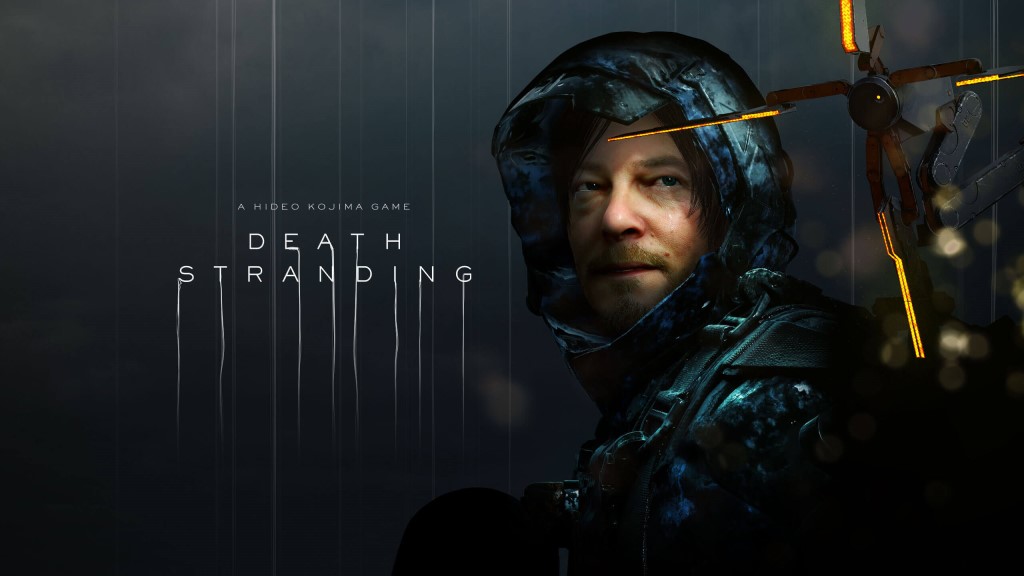 For many gamers and The Walking Dead fans, Death Stranding is an opportunity to be in the boots of Norman Reedus. In this game, Reedus takes the role of Sam Bridges – a professional porter for a company maintaining a supply delivery network. As Sam, your responsibility is to ensure that cargo is securely delivered. Sounds easy? You wish!
The game takes place in a post-apocalyptic United States, where states are reduced into isolated cities called KNOTs. Porters are important because they're responsible for maintaining the flow of supplies to every isolated city. The job would've been easy if not for the presence of harmful invisible creatures known as Beached Things (BTs). These creatures are whacked-out deadly because they can unleash "voidouts" meant to speed up the deterioration of all things within range. Aside from BTs, you also have to deal with bandits planning to steal your cargo and killers eager to eliminate you and steal your haul. If you survive your first delivery, then you've accomplished a day's work.
Kojima Productions will launch Death Stranding on the PS5, but not until after the PC release. It could take a while, but is definitely worth the wait because of enhanced visuals and other improved features.
Why Should You Play It?
Death Stranding is a unique game. It's not just hack-n-slash or point-n-shoot unless you intend to play that way. You need to be careful with your deliveries, lest your cargo might be damaged. Building relationships with NPCs is also crucial for gaining a better reputation and other rewards. If you love to play unique, long-term action games, Death Stranding is an excellent option!
Ghost of Tsushima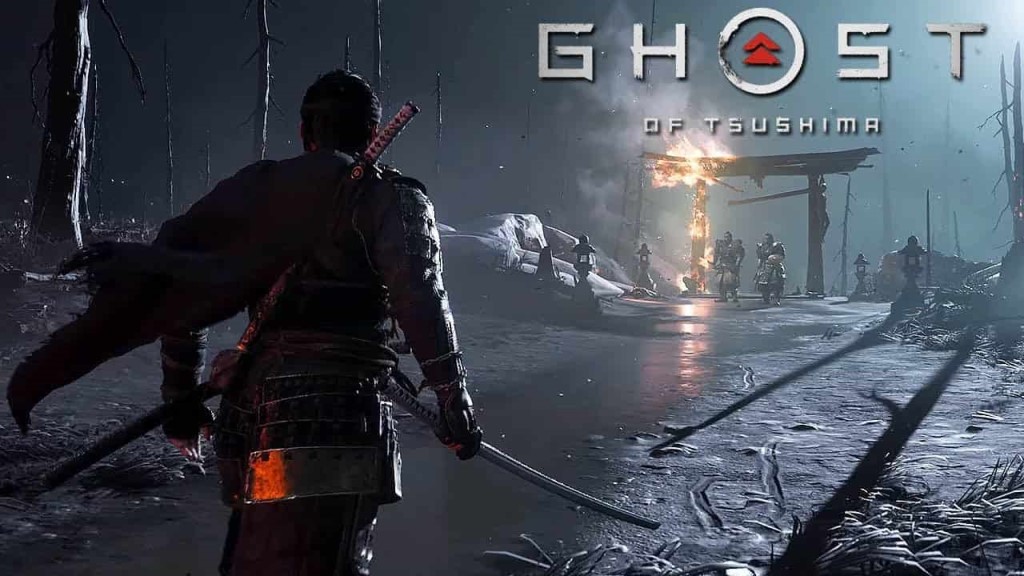 The Mongolian Empire left its marvelous yet bloody mark on history. In gaming alone, you can find dozens of games centered around repelling or leading a Mongolian invasion. If you're into those kinds of games, one modern title you should focus on is Ghost of Tsushima – an action-adventure masterpiece that tells the story of Samurai Jin Sakai. The wave of conflict starts when Khotun Khan leads a large Mongol force to invade the island of Tsushima.
Ghost of Tsushima has its fair share of violence, tactics, and drama-fueled narrative. As Jin Sakai, you will face a myriad of enemies – Mongols, bandits, and betrayers. You can also learn various techniques and utilize ancient weaponry to defeat your foes. Many allies will even help you in the battle against the stocky Khotun Khan.
As a cross-generational release, Ghost of Tsushima is already enticing on the PS4. Once the game is released for the PS5, expect improved visuals, music, and additional features.
Why Should You Play It?
Ghost of Tsushima will let you experience the glory of being a Samurai – albeit a rogue one. You can also consider the role as a "feudal-era Batman" with tons of enemies. The story is compelling enough and every battle is a real visual treat. If you're a real PS5 enthusiast, you wouldn't let Ghost of Tsushima pass!
Cyberpunk 2077
When the teaser trailer for Cyberpunk 2077 was released, the gaming community went crazy. Aside from being a highly-promising game, Cyberpunk 2077 showed Keanu Reeves with a seemingly important role. Based on the trailer, Keanu seemed like a deuteragonist that will assist the hero right from the very beginning. This cameo is an important popularity factor and a great strategic move by the game's developer, CD Projekt.
The story of Cyberpunk 2077 takes place in the techno-dystopian Night City – where corporations and violent gangs battle for rule. Since the game is open-ended, you're free to do anything to reach your goals. You can go all-out on combat or spend time improving your hacking skills. High-tech auto racing is another cool element of the game, in which you can win prizes and parts. Customizing your gameplay progression is also possible because of a dynamically-branching perk tree. If stealth is your thing, Cyberpunk 2077 offers numerous non-lethal weapons for you to choose from.
Cyberpunk 2077 is slated to be released around 2021. The release date could've been earlier if not for the COVID-19 pandemic.
Why Should You Play It?
There's only one reason: Keanu Reeves! But on a more serious note, Cyberpunk 2077 has all the bells and whistles of a beautiful game. You get to play around high-tech gizmos and everything related to the cyberpunk milieu. The story drops hints of vengeance and the concept of starting from the bottom (you wake up in a junkyard). After all, everyone loves a good underdog story. Easy put, Cyberpunk 2077 is a high-tech underdog tale that you shouldn't miss!
Control Ultimate Edition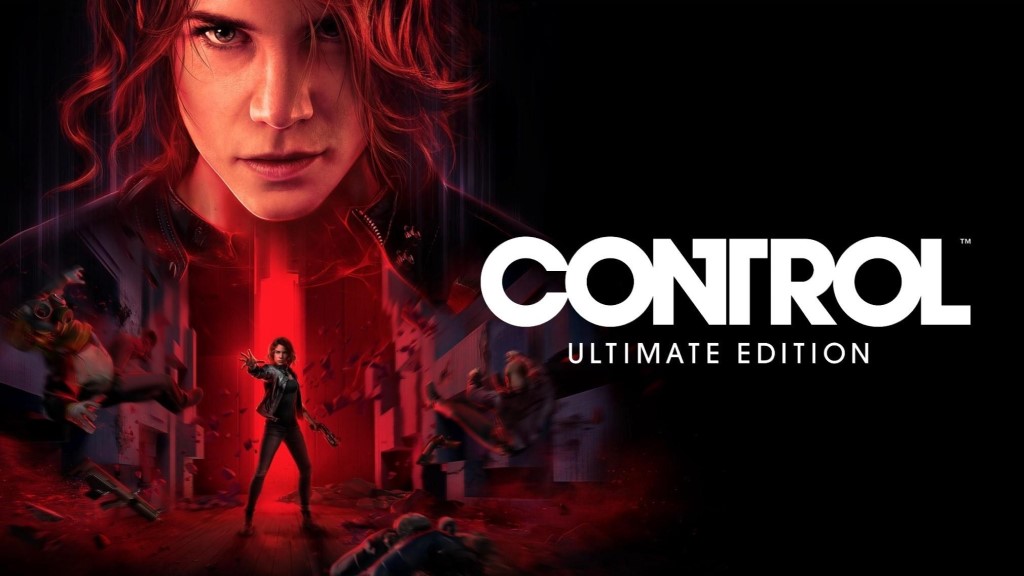 Control is a game that reveals the full extent of the human imagination. In Control, you take the role of Jesse Faden – a woman looking for her brother but is suddenly thrust into an extradimensional conflict. The story takes place in the Oldest House – a brutalist structure owned by the enigmatic Federal Bureau of Control. Right at the very beginning, the Oldest House is a terrible mess because of a destructive force known as the Hiss. Your initial goal is to stop the Hiss, but a deeper twist is about to unfold (no spoilers!).
Beyond the story, Control is a juicy delight of interesting game mechanics. Your weapon, a pistol called Service Weapon, is a solid proof of what Control can offer. This weapon can change into several forms, with varying levels of power. It also allows you to destroy environmental barriers and unleash explosions against your enemies. Aside from the Service Weapon, you can also obtain other Objects of Power or OOPs. By utilizing these objects properly, you'd be able to liberate the Oldest House from the Hiss.
Control is mesmerizing because of the wonders of ray tracing. Every area of the Oldest House reflects excellent lighting and detail, ensuring an immersive experience. Explosions feel real and impactful, especially if you've already unlocked various powers. The Oldest House's dimensions (known as Thresholds) reflect pure otherworldliness, which can make you feel queasy and excited at the same time. No wonder Control bagged many awards!
Keep in mind that Control Ultimate Edition is the ace package. It will get full next-gen upgrades, with significant enhancements over the PS4 and Xbox One versions. So, strategically, it's better to purchase the Ultimate Edition whenever you can.
Why Should You Play It?
Control Ultimate Edition is a work of art expanded by the capacities of modern gaming. It's also a narrative that will keep you engaged for hours. Add this game to your startup PS5 collection today – you won't regret it!
Conclusion
Playing the best single-player PS5 games is a rewarding experience. Just imagine the insane amount of detail poured on every game, as well as the gripping storylines. Now that you have an idea which games to pick up, all you have to do is wait for the global PS5 release!