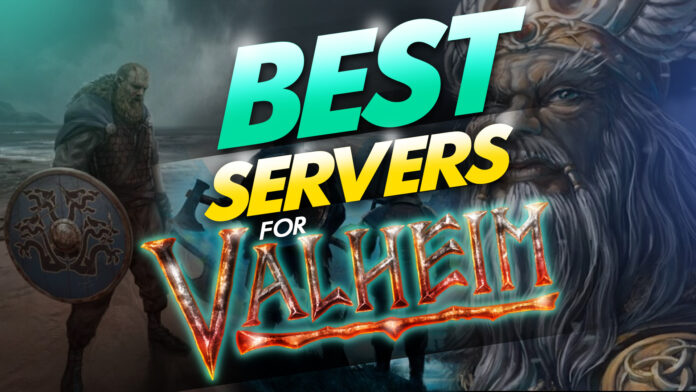 Valheim is one of the real proofs that indie games are dominating the industry– which is why merchandise like shirts and mouse pads are becoming very popular. At first glance, nothing seems special – Valheim is like another survival adventure game. But as you pull the drapes aside, you'll encounter an in-depth game meant to consume more than fifty hours of your time.
Well, Valheim's awesomeness is hollow if you couldn't find a reliable server to play on. Imagine playing on a poor server – hours of lagging, disconnections, and unwanted deaths! Even if you play using the best router for hardcore Valheim gamers.
Don't worry – we've prepared a detailed list of the best servers for Valheim. Try to analyze all of our picks and figure out an excellent server that matches your needs.
The Best Valheim Servers
Jotunheim – PVE Vanilla
Jotunheim is a pure vanilla server, emphasizing the main features that made Valheim great. This server has a strong anti-cheating mechanism, complete with detailed history logs and admin fail-safes. Jotunheim's backup system is also reliable – you don't have to worry about data losses or unwanted changes that can mess up your character.
PVE is also the strong component of Jotunheim. You'll encounter fast dynamic combats, as well as players ready to trade for precious materials. Despite being a PVE server, Jotunheim also has a PVP island where you can duke it out against other players.
To play on the server, you need to join Jotunheim's official Discord. Once you've joined Jotunheim's Discord community, you can now start the authentication process!
Purgatory Regime – PVP
Do you want to slash your enemies to pieces and roleplay in a grand Viking celebration afterwards? In that case, you should try the Purgatory Regime server. This server is action-packed with interesting quality-of-life mods and a competent anti-cheating system. The server's admin is also active, ready to answer player questions and implement necessary updates.
Currently, the Purgatory Regime can take up to 50 players. As the server develops, the player capacity will improve. Purgatory Regime's application process is also stricter because of its PVP nature. Just follow the server's application policy so you can pass right away.
Grindor Valheim – PVE
Grindor Valheim is another vanilla server with a strong PVE element. The main purpose of this server is to create a long-lasting experience for Valheim players without overly changing game content. Mods are not allowed in the server to maintain stability and a vanilla aspect.
One of the best things about Grindor Valheim is its player capacity. It can handle up to 200 players, and the whitelisting process is also faster than most servers. Discord account is required for verification.
SMG Valheim – PVE
If you're looking for an authentic and fun Valheim experience, then you should check out SMG Valheim by Semut Miracle. SMG is a modded Valheim server with some useful features and an extensive server backup system.
SMG Valheim utilizes server-side characters for seamless backups. As long as you're registered to the server, it will detect all updates from your characters. If the server can't find an update, it will make a brand new character.
Other main features of SMG are Valheim Recycle (item disassembly), Valhem Plus (player customization options), trash can, and improved quick slots.
Comfy Valheim – PVE Vanilla
Comfy Valheim, like its name, is one of the most comfortable servers around. Focused on camaraderie and casual gameplay, the Comfy server is a great digital place to spend your weekend game nights. The server only allows light modding aimed to improve gameplay and not alter the major content.
Comfy Valheim has an awesome capacity rate of 400 players. At peak nights, online players can go as high as 100.
The application process for Comfy server is thorough. Aside from Discord verification, admins interview applicants one by one. This strict system avoids griefing and potential abuse from other players.
The Ragnarok Cycle – PVE
A unique server driven by progression, the Ragnarok Cycle emphasizes the true importance of fairness among new and veteran players. The server cycles through the ages, starting at Stone Age and ending at Ragnarok.
Progressing through a cycle requires the death of a boss, so players must work together to make an impact. The Final Age is the most thrilling as settlements must fight for supremacy before the great destruction (server reset) brought by Ragnarok.
The Ragnarok Cycle has a small capacity of 30 players. Due to the server's progress, this capacity might increase within the coming months.
AP Valheim – PVP
AP Valheim is a great server for raking kills and flaunting your resources. The server emphasizes RUST-like gameplay and also incorporates a strong MMO aspect. You can even pick from three server locations: EU, US, and Asia.
The best features offered by AP Valheim are server-side characters, no-drop-on-death, magic systems, custom structures, raids, tournaments, and dedicated PVP zones. In a PVP zone, you're free to attack anyone without initiating a duel. Be careful – other players can do the same!
AP Vallheim has a massive capacity of 1000 players. The whole community is active, especially the admins.
The Flat-heim Society – PVE
Do you think flat-earthers have no place in Valheim? Think again! The Flat-heim Society, a dedicated PVE server, only allows flat-earthers inside and the admins are serious in enforcing the rules. If you can get beyond that entry barrier, you'll find an awesome server with lots of cool features!
The Flat-heim Society combines a mix of challenge, exploration, and relaxation. In this server, you can still enjoy the best features of Valheim along with some noticeable QOL improvements. Also, the server is RP-heavy, allowing great room for story development.
Just like other servers, Discord is a major requirement for the Flat-heim Society. The admins are also keen on interviewing new players before verification.
Cyberheim – PVE Vanilla
More often than not, Valheim servers are all about fostering friendships. After all, you'll easily get bored if you spend more than 30 hours grinding alone. The solution? Simply join a friendly server like Cyberheim!
Cyberheim is not a 'techno-Valheim' server – the name is just fancy. Rather, Cyberheim is pure vanilla and unmodded. It's also a heavily regulated server since the age requirement is fifteen and above.
Since Cyberheim is still new, it still has a 10-player capacity. Sooner or later, this capacity might grow and the server will probably have unique QOL changes.
Valheim Haven – PVE
Like Cyberheim, Valheim Haven is another friend-centric server but with some creative twists. These twists are a special loot tier system, extensive classes, runestones, and a collection of custom quests. There are also some merchants that you can visit for active trading.
Valheim Haven is an excellent server if you want to grind and explore quests. The server is even great for roleplay sessions or casual relaxation. You don't have to worry about difficult challenges or pressuring server wipes.
Valheim CDO Gunhild – PVE
Valheim Gunhild server raises the challenge of Valheim significantly. In this modded PVE server, you'll encounter formidable monsters, epic loot, extensive classes, bounties, and a quest system. There's also a dedicated PVP environment if ever you want to test your gear and fighting skills.
Gunhild has a strict anti-cheating system that surpasses what most servers can offer. Players are not allowed to import items, and all characters are created server-side. The Gunhild server has a 100-player capacity.
Church of The Holy Sardini – PVE Vanilla
The Church of The Holy Sardini is not a digital church or a server focused on theology. Rather, it's a casual server with a little bit of religious flavor mixed with Valheim's game mechanics. The Holy Sardini server also emphasizes community building and playing with lots of friends.
You'll also find a healthy dose of roleplaying in the Church of The Holy Sardini. Most of the server's players love to relax while grinding for precious items and trading stuff.
How to Make Your Valheim Sessions More Interesting
Sometimes, no matter how beautiful a game is, you'd feel bored or unsatisfied. Valheim is not exempted from a 'gamer's ennui' but you can always do some activities to make the game more spontaneous and interesting.
Here are some of the activities that we recommend:
Add a Dash of Roleplay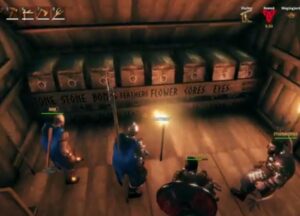 Roleplay expands any game considerably, especially Valheim. Since Valheim is a dynamic survival game, you have lots of material to draw from. You should enjoy walking towards the next forest biome, envisioning your next building project. If you love sailing, you can take a crafted longboat far away while imagining your character's destiny.
Valheim is not easy – you have to grind for materials, fight deadly monsters, and lose precious items upon death. If you can enter this 'danger mindset,' you'll rarely feel bored. The boss fights will push you to the edge, and you might even wonder what went wrong.
Streaming is a great way to show your roleplaying effort to people. Even if you have a few viewers, your passion will emphasize your love for the game. Don't hesitate to make cool sounds as you're fighting monsters or mining for ore. After all, your viewers need to feel whatever your character is experiencing.
Another way to fuel the roleplaying aspect of Valheim is to join an active community. Find roleplaying groups in Discord and start trading mini-stories. You might even find new friends this way. As you probably know, Valheim shines best if you can play it with friends!
Try Out Valheim Challenges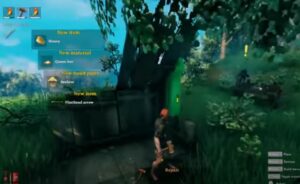 Challenges open up a whole new range of possibilities for any player. Due to the open-ended nature of Valheim, there's always a big room of challenges. You can even set a personal challenge or take a separate one offered by a community.
If you're getting bored with Valheim's grinding loop, you can try the following challenges:
Specific equipment run – Only use one set of equipment throughout the game.
Mega Fortress – Build a mega-fortress solo or with your pals!
Speedrun – Challenge your friends to reach any Age or specific milestone first.
King of The Hill – A full 10-person PVP in a precious location.
Crazy naked run – Reach the edge of the map without any armor or equipment.
Castle siege – A complicated yet fun 5v5 PVP using siege weapons and tactics.
Let your mind wander! Feel the game's mechanics and limitations, then try to build your custom challenges from scratch. Just remember that a personal challenge is not perfect from the start. You have to improve the challenge continuously and record your observations.
Leave the Game For A While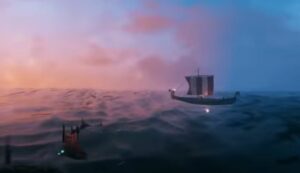 If you're passionate about a game and you left it for a short while, you'll eventually miss it. The same notion is applicable to Valheim. Maybe you need a short break if you've defeated most of the bosses and explored all biomes. Or maybe you need to play a different game to let your mind rest.
However, the best activity to substitute to your Valheim sessions is enjoying nature. Take long walks to improve your blood circulation and physique. Stay healthy so that you can enjoy more hours of uninterrupted fun in Valheim!
Play With Your Friends (A Must!)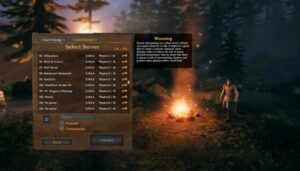 Your first dip in Valheim is likely a solo session. In solo sessions, you'll learn about the game mechanics and defeat various types of monsters. You also have to spend long hours grinding for precious resources and building your Viking base.
Playing solo will lose its charm once you've hit more than 30 hours in all of your sessions. To refuel this charm, you can play with up to ten people in a chosen server. It's advisable to play with people that you know. Otherwise, strangers might mess up your buildings and steal precious gear or resources.
Final Notes
Now that you've learned about the best servers for Valheim, you shouldn't delay anymore. Talk to your friends, set up the server, and start playing as soon as possible.
But remember – always abide by the server's policies. This way, you and your friends won't face any penalties given by the server's administrators. Pure fun is better than little inconveniences!
Do you want to add a server to our list? Share your thoughts in the comments below!