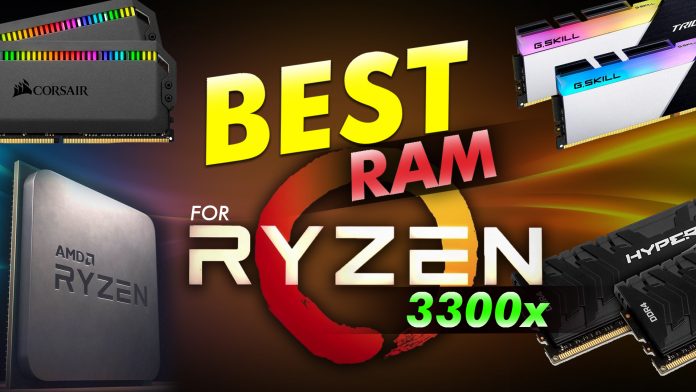 Later this month (May 2020), AMD will release Ryzen 3 3100 and Ryzen 3 3300X CPUs. These two CPUs target gamers who are looking for performance in a processor. The two quad-core chips pack the 7nm Zen 2 cores from AMD. The units offer great performance boost over existing quad core parts. Recent leaks on performance show that these two will be decent over-clockers. These leaks show that the two CPUs could clock up to 4.6 GHz on all cores.
Compared to the 10th generation of Intel's Core i3 line up that is expected later this month, May 2020, the performance of the Ryzen 3300X is pretty good. One thing that makes Ryzen 3300x great is the Zen 2 core architecture based on 7nm process node. This processor stands on top of the competition, thanks to the unique architecture that allows it to perform better per watt with increased multi-threaded performance.
The CPU comes to rival the 10th generation of Intel Core i3. Intel's CPU will be using 14nm process node – this is an advanced version of the node on Ryzen 3300x, to offer higher clock speeds.
What are the Specs of the Ryzen 3300x?
Ryzen 3300x sports 4 Zen 2 Cores. The cores are SMT enabled to make the CPU 4 core 8 threaded chip. It has a base frequency of 3.8 GHz, which can be boosted up to 4.3 GHz. It competes with Intel Core i3-10300, which has a base frequency of 3.7 GHZ with an all core boost clock of 4.2 GHz and a single core boost of up to 4.4 GHz.
The Ryzen 3300x aims to offer better performance than its predecessor, the Ryzen 3, 2300X, by having 18MB of total cache. The cache is 80 percent higher than the 10MB on its predecessor.
All these features stay at 65W TPD. This makes the chip ideal for smaller builds and ensures that it does not require complex cooling solutions. AMD wants to release the CPU by 21st May, 2020.
The final overclocking numbers will be available once the product is released. If you are looking to build a PC for gaming or rendering today, you can consider any of the other Ryzen 3 options. For now, the question should be on which RAM to pair with the Ryzen 3300x.
It is easy to overclock your RAM regardless of the kit you buy. However, AMD recommends that you use DDR4-3600MHz CL16 for the best performance. If you need better speeds, AMD recommends that you go for 3733MHz as it is the sweet spot.
Do higher speeds mean better performance? Yes, and sometimes no. Today, many B450 boards can support speeds of up to 3466MHz, while the new X570s can accommodate up to 4666MHz. Ensure you understand the speed that your system can accommodate before you buy RAM for your Ryzen 3300x.
Below are the best RAM choices for Ryzen 3300x. These were chosen based on speed and CAS timings. If you do not want to tweak or overclock, there are also plug and play options.
Which RAM size is the best for you? The mammoth 32GB memory was launched, and you can run a sizeable amount of RAM on your system. But do you need that much? The amount of memory you need will depend on the primary purpose of your PC and the applications you use.
If you are working with 4K video, 32 GB RAM is recommended. For gaming, a mere 16 GB, or even less, will work just fine. For rendering or carrying out intensive workloads, you need at least 32 GB.
Below are the top RAM options for Ryzen 3300x.
1. Corsair Vengeance LPX

The Corsair Vengeance LPX is a 16GB, which comes as two chips of 8G each. It offers DDR4 3600MHz frequency, which is exactly what AMD recommends for the third generation of their CPUs. It offers a CAS latency of 16, which makes it a high performance unit.
The Corsair Vengeance LPX is one of the most reliable RAM options on the market. It sports an innovative design that makes it an ideal option for users who are not looking for RGB lighting. The performance is commendable and it has a great overlocking potential to boot. The RAM sports pure aluminum heat spreader that allows it to disperse heat efficiently. The single gives you 8GB RAM, which is more than enough for the average gamer.
Each stick features a plain look, there is nothing to admire, but it delivers stellar performance. If you need a flashy alternative, you can get the Vengeance RGB Pros.
2. Corsair Dominator Platinum RGB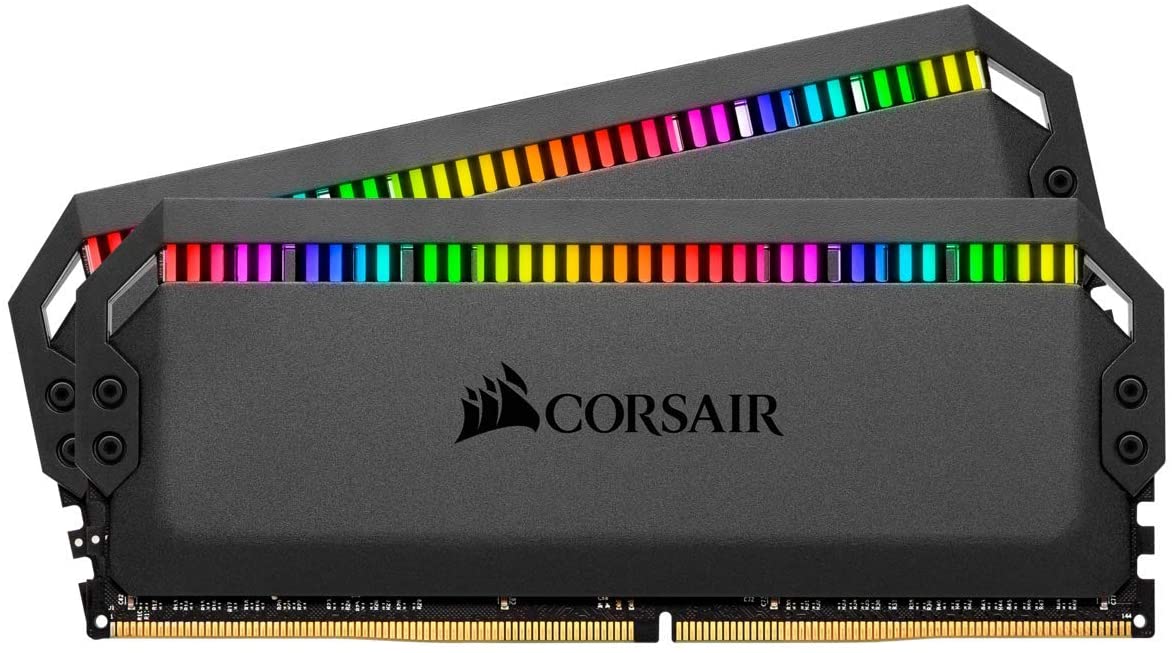 The Corsair Dominator Platinum RGB is a 16GB RAM designed to offer high performance. It comes as 2 8GB sticks. It has the recommended Ryzen Gen 3 frequency of DDR4 3600MHz, which can be boosted to 4266MHz. It has a CAS latency of between 18 and 19.
The Corsair Dominator sports the same features as the Corsair LPX, but it performs better, thanks to the inclusion of B-die and its higher overclocking capability. Its capability comes as a result of the powerful heat spreader that keeps the system cool.
If you need a premium RAM, the Corsair Dominator Platinum offers you ample overclocking for gaming and rendering. The RAM features an aluminum construction with an iconic design.
Corsair gives gamers and everyone else who needs speedy RAM a good deal for their Ryzen 3300X. The RAM is tailored for users who need to push their systems to higher speeds or to absolute overclocking limits. If you need a smaller version of this RAM, you can go for the Vengeance LPX.
3. Kingston HyperX Predator Black

The Kingston HyperX Predator Black comes in different options. The DDR4 3600MHz is the best option for your Ryzen 3300x. You can choose to buy two sticks, each 16GB (to make 32 GB) or buy 4 sticks, each 16 GB (to make 64 GB). The frequency ranges from DDR4 3600MHz and 4133MHz with a CAS Latency of between 18 and 19. This unit has a great overlocking potential and delivers a good performance, thanks to the new design of its heat spreader that minimizes heat. The unit also looks cool too.
The Predator performs better than the Fury. Better yet, the RAM comes in a variety of sizes and frequencies. However, of all the sizes, you need the 3600MHz, or higher, as that is what AMD recommends for its CPUs. You can pick the 4133MHz RAM as the Ryzen 3 3300X can handle it with much ease.
While Kingston offers excellent performance, their RAM kit looks a little bulky for the user who needs something sleek. Nevertheless, it performs exceptionally good thanks to its heat spreaders.
4. G.Skill Trident Z Neo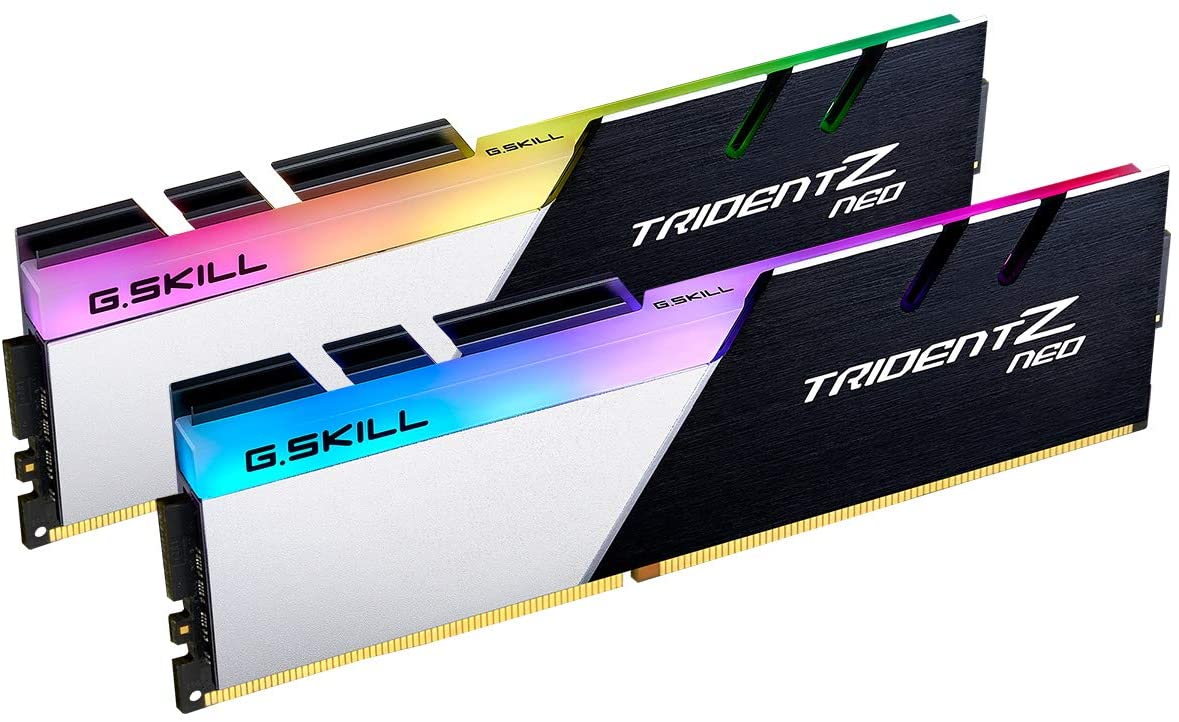 The G.Skill Trident Z Neo sports a great design and was specifically designed for AMD Ryzen 3000 series processors. This makes it an ideal RAM for the upcoming Ryzen 3300x. It is ideal for processors in AMD X570 chipset motherboards. It offers unparalleled performance with vibrant RGB lighting. Regardless of the AMD-based gaming PC you have, the unit works perfectly.
You can scale the memory performance with the Ryzen 3300x with Trident Z Neo. The RAM was designed to push Ryzen Gen 3 processors to their max speed. It has the recommended 3600MHz for AMD processors. It comes as two memory sticks, each 16 GB, to make 32GB. This is enough for high quality 4k gaming or rendering.
The black brushed aluminum with powder coated silver gives the RAM a sleek performance. It has an innovative heat spreader that keeps the unit cool at all times. The unit has a sleek beveled edge whose design is inspired by racing stripes on sports cars.
Each module sports design that helps the RAM maintain high signal integration. It is crafted with hand screened memory ICs with custom 10-layer PCBs. All these features allow the RAM to achieve fast overlocking performance. You have control over the 8-zone RGB lighting with the free Trident Lighting Control Software.
5. Patriot Viper Steel Series

The Patriot Viper Steel Series is built from high-quality materials to enhance its performance. Its memory module is hand tested to ensure it is compatible with most units. You will experience great speeds as it offers up to 4400MHz. The unit comes as two memory sticks of 8GB each, for a maximum 16GB. This is enough for the games in need of high quality video.
The speeds range from 3000MHz all the way to 4400MHz, which is great for the upcoming Ryzen 3300X. The speed comes with XMP support for even higher performance with no lag. It works well with AMD platforms, especially when you are carrying out demanding tasks such as rendering.
The heat shield on the unit allows it to dissipate heat fast for superior performance.
6
. G.Skill Trident Z Royal Gold 16GB Kit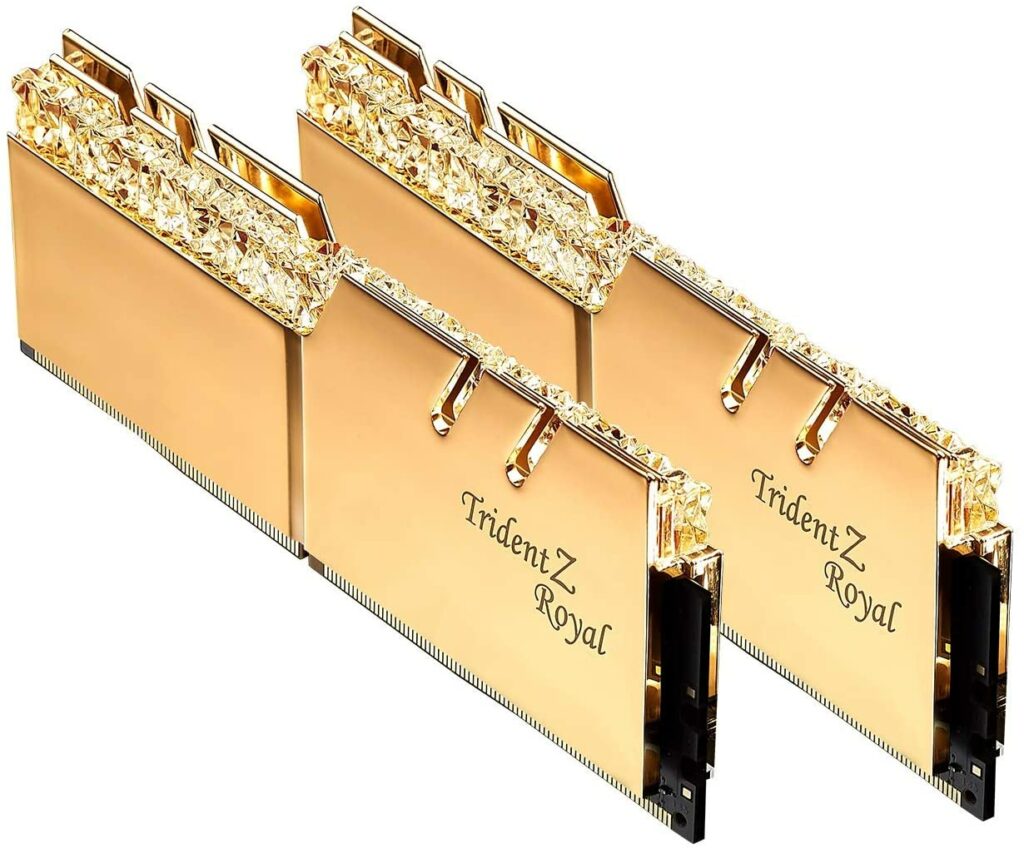 G.Skill is a reputable company known to manufacture reliable computer memory that ranges from DDR, DDR2, DDR3, and DDR4. The computer memory also ranges from low budget to overclock-ready RAMs for advanced users.
In the case of the G.Skill Trident Z Royal Gold RAM, not only is it reliable but it also features a stunning jewelry-like design that goes well with expensive-looking builds and themes.
But is it worth getting the G.Skill Trident Z Royal Gold? Do they bring any major change in terms of performance?
Looking at the design of the Trident Z Royal, you can tell right away that they're not intended for newbies because of how flashy it looks. At a glance, the design features a shiny heat sink with an elegant amount of jewelry.
If you have an RGB set up inside your PC case, then the crystal-like jewelry on top of the RAM will make your case look even brighter inside. The metal-finish heat sinks will make everything look brighter since they will reflect the RGB lights inside. To match the level of elegance, the memory modules come with two color variations: Silver and Gold.
To top it all off, under the crystal-like jewelry are addressable RGB LEDs which is continuously illuminate to give off a rainbow-like effect. There are a total of eight LED zones that can be controlled individually via G-Skill's official Trident Z RGB Control.
The heat sinks are also designed for overclocking. If you are planning on doing some serious overclocking, you can count on the heat sinks to keep the RAM at safe temperatures since these are made of aluminum.
In terms of performance, you can overclock the G.Skill Trident Z Royal to as high as 4600 MHz. With that speed, you can cover all your game's memory needs.
Because the memory modules support XMP 2.0, you can overclock the RAM very easily. In case you are not familiar with what XMP is, it is the easiest way to overclock your RAM and you just need the Extreme Memory Profile from your BIOS to do so.
Also, you can manually overclock your RAM if you are thinking about doing it manually.
Overall, the G.Skill Trident Z Royal is a great choice if you are looking for something flashy that can handle serious overclocking speeds. However, if you are new to building a PC and you don't know how overclocking works, this might be too much for you– except if money isn't an issue and you just fancy the colors and design.
7. Patriot Viper Steel Series 16GB Memory Kit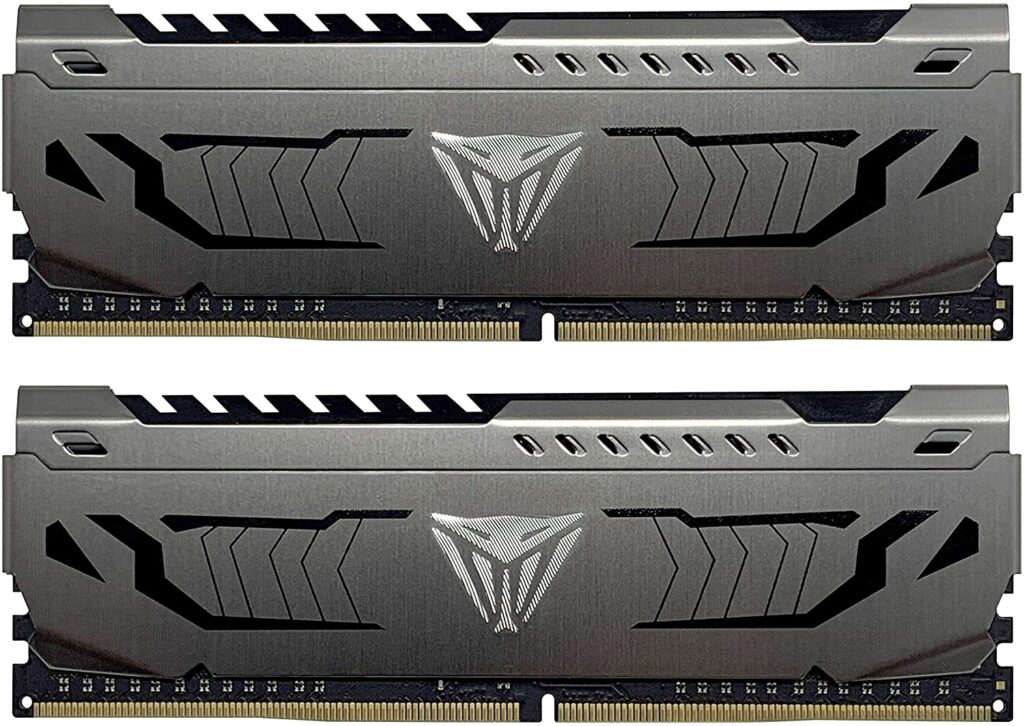 Patriot is another company that has been trusted by gamers for years and the Patriot Viper Steel Series is one memory module you should consider when you want something that is performance-centric that also looks good.
Looking at the design of the Viper Steel memory kit, it really does have a design comparable to a Viper snake. When you look at the design of the heat sink on each side, you can tell how it is derived from a viper snake.
Apart from the viper snake design heat sinks, the top part of the memory module also has a jagged plastic bar comparable to the scale of a Bush Viper. Underneath the aluminum heat sink is where you will find the PCB with all the parts that make the memory module worth considering.
Keep in mind that the RAM does feature a neutral, dark color scheme that might not go well with other themes. Unfortunately, there aren't any other color variations you can choose from, but considering the fact that most computer hardware components are dark in color, Patriot's Viper Steel Series should fit just fine.
Now, when it comes to performance, Patriot's Viper Steel Series 16 GB Memory Kit performs faster than other 3200 MHz 16 GB memory kits in the market. And if we include the budget-friendly price tag, you will see how great of a deal it is.
Do note that the design of the heat sink can also be a flaw because it can easily be a problem for those who use large CPU air-coolers and those who are looking to build a small form factor system.
Since the RAM stands about 44 mm tall, it is important you make sure it will be in conflict with the CPU cooler. If you have a beefy air CPU cooler on a small form factor system, then this will pose a problem.
Overall, the Patriot Viper Steel Series 16 GB Memory Kit is a great option for those of you who want something that can be overclocked but also looks good.
8. Crucial Ballistix RGB 16GB

The Crucial Ballistix RGB 16 GB is yet another option you should consider when browsing for the best RAM for your Ryzen 3300x processor. Apart from being stylish, it also holds plenty of capabilities that gamers would love when looking for RAM to pair with their Ryzen 3300x processor. But is this really for you?
The design of the Ballistix Gaming RGB DDR4 RAM has an aluminum heat spreader that has a low profile form factor. If you are planning to build a small form factor system, the RAM will surely fit right.
Apart from the flexible small design, the heat spreader also comes in red, white, or black color. Moreover, the RAM also features 8-zones of RGB LED that can be customized to find the right color combination for your stream.
If you want to overclock your RAM, you can make use of the pre-defined profiles and XMP 2.0 that allows you to overclock your RAM easily. If you don't know yet, XMP is a technology by Intel that allows you to take advantage of higher than standard memory speeds. Choose the JEDEC profile if you want to use the standard default performance.
With the XMP 2.0 feature, you can avoid the need to make manual frequency adjustments, timings, and voltage. However, you can still manually do the adjustments if you want.
If you own a Ryzen 3300x or any Ryzen system, the Crucial Ballistix RGB will be a solid choice as it offers you plenty of overclocking headroom while offering you both the ability to automatically and manually adjust the timings, the clock, and voltage.
Which Ram Works Best for Ryzen 3 – DDR and Memory Clock Speeds
Double Date Rate, DDR, and Performance
DDR is short for Double Data Rate. It comes as an advanced version of Synchronous Dynamic Random Access Memory, SDRAM. SDRAM would send signals once in every cycle. DDR came as an improvement and sends signals twice per cycle. There are always improvements on the DDR platform, and that is why you see DDR2, DDR3, and DDR4. DDR4 is the best for Ryzen 3300X. DDR4 is the most improved version, but Transcend might still produce a better version in the future.
What Does Memory Clock Speed Refer To?
When buying RAM, you will come across so many MHz specifications. This number refers to the number of cycles the RAM is capable of per second. For instance, AMD recommends at least 3600MHz for the generation three of Ryzen processors. A RAM rated 3600MHz does 3.6 million cycles every second. Does this mean that a higher clock speed means the RAM is fast?
The higher clock might mean better performance, but in a real world, so many other factors determine memory speed. These factors include latency, processor architecture, heat dissipation, and many others. However, faster memory clocks RAMS perform better than lower memory clock RAMs.
Memory Timings and CAS Latency
There are numbers printed on the memory stick, in most cases four number. The numbers might appear as 14-16-16-35. The numbers indicate memory timings/delay/latency between commands.
The latency and the memory speeds determine the performance of RAM. This means that a higher-clocked RAM might be slow if it has poor timings, while a lower-clocked RAM with better timings will be fast. It is, therefore, essential that you get the best match between clock speeds and latency.
If you take the numbers above, 14-16-16-35, this is what the numbers mean:
• 14, the first number, is the Column Access Strobe, CAS Latency. It refers to how long the RAM module takes before responding to any requests received. This means that, the lower the number, the better the RAM. In the example RAM above, the delay is 14 cycles.
• 16 is the second number and it refers to Row Address to Colum Address Delay, tRCD. Consider your RAM as a spreadsheet with rows and columns. If you land on the correct column, it takes time to find the row with the information searched. The delay in finding that information is indicated by the second number. Again, the lower the number, the faster the RAM.
• The third number, 16, refers to Row Precharge Time. This number indicates the time it takes to locate a different row within a single column. In this case, it takes 16 cycles.
• 35, which is the last number, refers to Row Active Time, tRAS. In all cases, this number is higher than the other numbers. It refers to the minimum number of clock cycles a row should stay open to ensure data is read or written completely.
What is QVL and What Role Does it Play?
QVL is short for Qualified Vendor List. It is a list that motherboard manufacturers such as AMD, publishes to show the memory modules they tested, their compatibility with the systems, and their rated speeds.
You only need the serial module part number to check how fast a memory module performs with a given creation. The QVL shows various versions of the same memory module and how it performs. Checking the QVL is one way of ensuring that the rated clock speed on your memory kit is true. In some cases, some memory sticks are not listed on QVL, and that does not mean that they are not compatible with a motherboard or processor. However, before you buy memory, you need to carefully check the motherboard's QVL to see the number of manufacturers tested, and whether the memory sticks are running at their rated speeds.
Extensive Qualified Vendor Lists are better as they show better internal memory configuration. If a RAM you consider purchasing appears on the QVL, you are assured that it will work excellently on the motherboard.
Even after ensuring the RAM appears on QVL, and the clock speed is high, you might still have a RAM that does not run at the rated speed. In such a case, you need to update your BIOS whenever you update your RAM. Ensure that you check whether the RAM gives you the rated speeds after the update.
Note that, memory timings do not synchronize with most clocks in a system on the first boot on Modern Fast Boot. Granted, if your memory won't boot for the first time, clear your BIOS repeatedly to train your memory.
Memory Configurations – Single/Dual/Quad Channel Configurations
The above memory configurations, single, dual, and quad, refer to the bandwidth available for the installed memory to work instantaneously. This means that, a quad channel has four times the bandwidth of a single channel and two times the bandwidth of a dual channel.
Note that, AM4 Socket (Ryzen) does not support quad channel memory. Most motherboards have the correct RAM configuration on them so you do not buy the wrong configuration. If you need more memory than bandwidth, you can use all the four memory slots that may be available on your motherboard. This, however, means that the memory will run on dual-channel mode with lower bandwidth.
If you need both high memory and high bandwidth, you can shop for HEDT, High-End Desktop, platforms such X399 for Threadripper. There are indications that AMD might release a new gen of Threadripper CPUs by October 2020. Anyone looking for High-end Desktops might wait until then to get a good quality CPU.
A single channel memory is not ideal when you need to play games or rendering. Even lightweight games today punish such channels. Buying a single 16GB memory stick is as costly as a buying a dual channel 16GB kit (2 memory sticks each 8GB).
Irrespective of the workload, always consider a dual-channel memory. Always check your motherboard to identify the slots you need to use; in most cases, these are slots 2 and 4.
Should Your Go for RGB or No RGB?
There is no much difference between a memory with RGB and one with no RGB. RGB memory modules have good looks in their tempered glass panels and clean cable management. However, instead of buying RGB memory modules at very high prices, you should go for a module with high speeds and lower CAS latency. But if you care for looks, an RGB memory module will be great for you.
RGB modules have made RAM modules thicker and taller; RGB modules are more prominent in general. However, this is never a problem if you are using stock Ryzen coolers. Most CPU coolers with large heatsinks are starting to get overwhelmed by these large memory modules. Before you buy a RAM, you need to consult the CPU cooler product page to see how much RAM the cooler can clear. This way, you will not end up with a hot system as this will reduce the performance of your system.
If you need a memory module for 4K quality videos, get a memory module of at least 32GB. For 1080p quality, a 16GB memory module will work just fine.
Ryzen's Infinity Fabric and How it Affects Memory Clock Speed and Latency
When AMD launched the third-gen Ryzen processors, one platform that came with the processors was the Ryzen's infinity fabric, and how it interacts with memory clock speed. The Infinity Fabric interconnects AMD's GPUs and CPUs. Given the multiple core complexes of AMD's Ryzen Processors, the Infinity Fabric affects real-world memory module performance.
The architecture of Ryzen eases communication across its core complexes. This way, the fabric helps reduce latency, making the processor snappier and increasing responsiveness.
The sweet spot for the infinity fabric performance is DDR4 3733. This doesn't mean that you need to find a RAM that offers 3733MHz. If you need a good RAM for your Ryzen processor, a 3600MHz will work just fine. The latency reduction is low, about 2ns. This is not enough to make you go for a premium memory module.
With the Ryzen 3300 and any other third generation Ryzen, the performance of your computer starts dropping when you go below 3000MHz.
Recap: The 5 Best RAM For Ryzen 3300x
When you are using a Ryzen processor, aim for at least 16GB memory modules. This is enough for games and many other tasks you might want on your desktop. A memory higher than 16 GB is only needed for rendering, or when you need 4K quality videos. However, note that memory alone does not determine the performance of your computer.