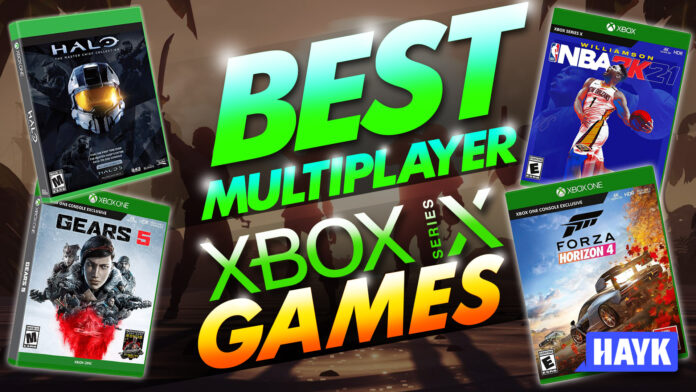 The Xbox Series X already has an impressive game library early in its life cycle, and most of its most sought-after titles are multiplayer games. The new console houses the necessary hardware to run online and local multiplayer games smoothly, so it's no surprise that developers have placed more emphasis on the genre.
This article rounds up some of the best multiplayer Xbox Series X games on the market. Whether you want to play with some friends and family at home or compete with other players online, this list has you covered. Moreover, these titles have been optimized for the console to deliver stunning graphics, stable frame rates, and quick load times.
The 10 Best Multiplayer Xbox Series X Games
Forza Horizon 4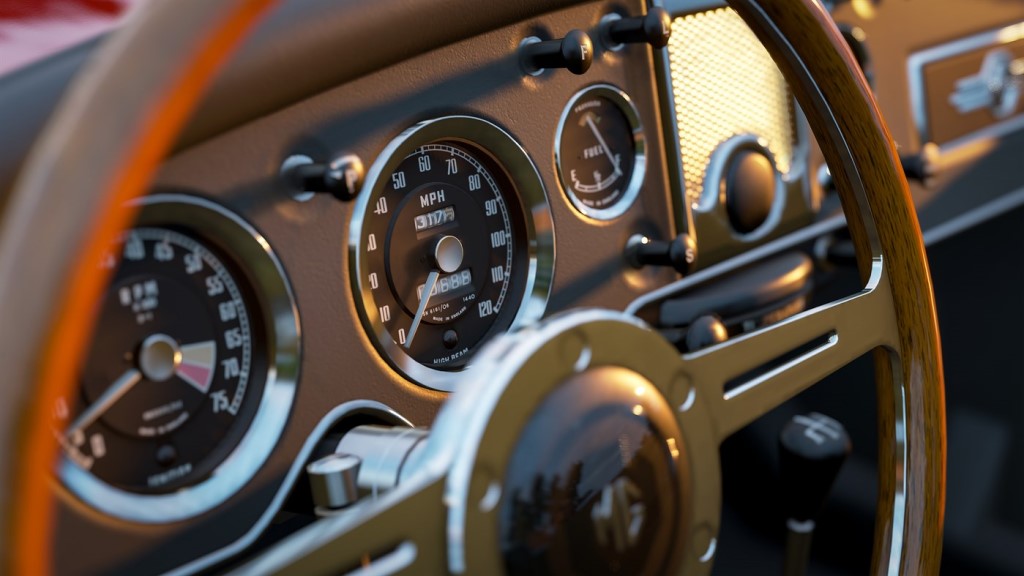 | | |
| --- | --- |
| Genre | Racing |
| Developer | Playground Games |
| Publisher | Microsoft Studios |
| Release Date | September 28, 2018 |
| ESRB Rating | Everyone |
Forza Horizon 4 is a racing game designed to keep you hooked onto your controller. It features breathtaking visuals, an extensive career mode, and a wide variety of customizable vehicles to appease car enthusiasts.
Horizon 4 is set in a fictionalized Great Britain with four distinct regions filled with quaint towns, farms, and country roads. Explore babbling brooks, dense forests, rugged mountains, and medieval castles scattered across the map.
The in-game season changes every week to give you a whole new look at the massive shared world. It hosts daily and weekly challenges intended to keep you coming back for a steady stream of rewards. You can also participate in hourly online events alongside other drivers to chip away at a shared goal.
Horizon 4 features a diverse set of road types, ranging from modern motorways to narrow alleys and quirky junctions. The supporting cast of cars is bigger and more eclectic than ever before.
Overall, Horizon 4 elevates the open-world racing genre to a higher plane. It takes a gorgeous setting and combines it with a constantly rewarding racing experience to appeal to casuals and enthusiasts.
FIFA 21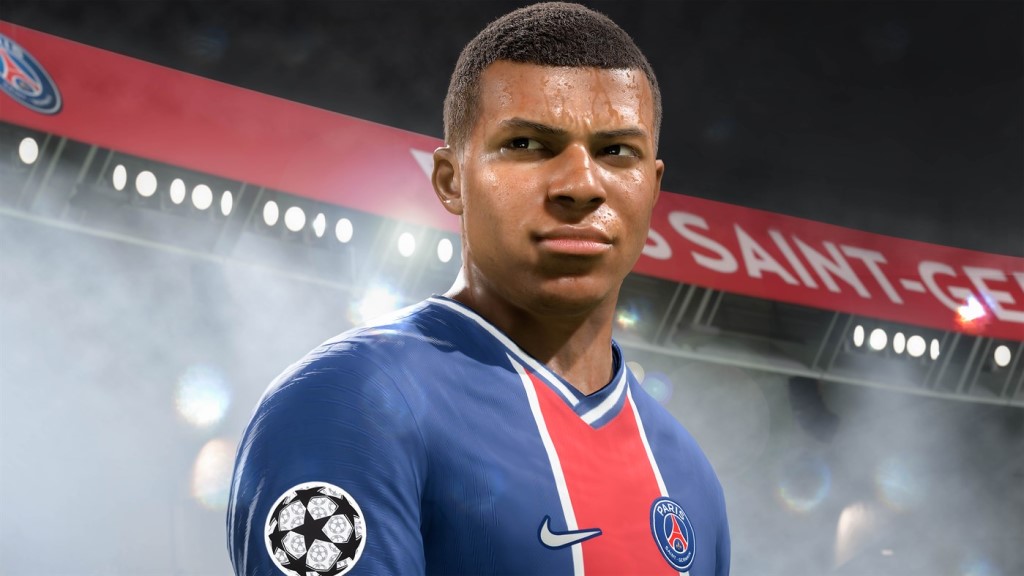 | | |
| --- | --- |
| Genre | Sports |
| Developer | Electronic Arts Canada |
| Publisher | Electronic Arts |
| Release Date | October 6, 2020 |
| ESRB Rating | Everyone |
FIFA 21 is arguably the most comprehensive entry to the renowned football simulation franchise so far. It introduces small-scale enhancements that add up to substantial improvement for its core gameplay.
The most noticeable change in the game this year is the pace of gameplay. The developers seem to have found the sweet spot in this aspect as matches run significantly smoother than previous iterations. Furthermore, the speed of players feels appropriate to their real-life counterparts.
Another considerable improvement is the positional intelligence of attacking teammates. You can even control where your attackers run towards using the right stick to create scoring opportunities.
FIFA 21 has a new collision system that ensures smart defensive challenges actually result in possession changes. Moreover, bold defensive moves like sliding tackles offer a high-risk factor that can change the course of a match.
Several tweaks have also been made in the various game modes. For instance, you can now play online cooperative multiplayer with your friends in VOLTA. In FUT, you can customize your stadium with sights and sounds, making each club feel distinct from one another. More importantly, you can now experience FUT Friendlies, Division Rivals, and Squad Battles with your friends through FUT CO-OP.
Gears 5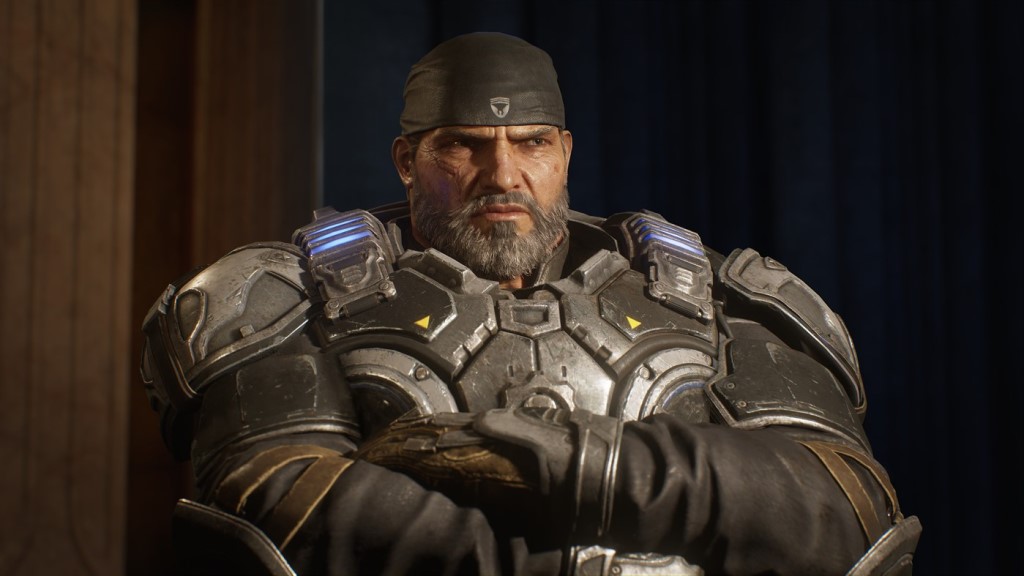 | | |
| --- | --- |
| Genre | Shooter |
| Developer | The Coalition |
| Publisher | Xbox Game Studios |
| Release Date | September 10, 2019 |
| ESRB Rating | Mature (17+) |
Gears 5 is the latest iteration of one of the most acclaimed video game series of all time. It features a three-player multiplayer campaign that tells the story of Kait Diaz, an Outsider and a descendant of the Locust Horde Queen, on a quest to unravel the truth behind her family history.
Gears 5 features a broad set of cooperative and competitive multiplayer modes to keep you and your friends busy. It has seven multiplayer arena-style maps that effectively address the problem of spawn camping. These maps feature layouts that make it easy to flank potential camping spots to level the playing field.
Arcade is arguably the best competitive multiplayer mode in Gears 5. It enables more casual and chaotic gameplay, providing players with a weapon arsenal based on their selected character rather than the standard loadout. The collection of multiplayer modes in this game is hands down the best the series has ever delivered.
Halo: The Master Chief Collection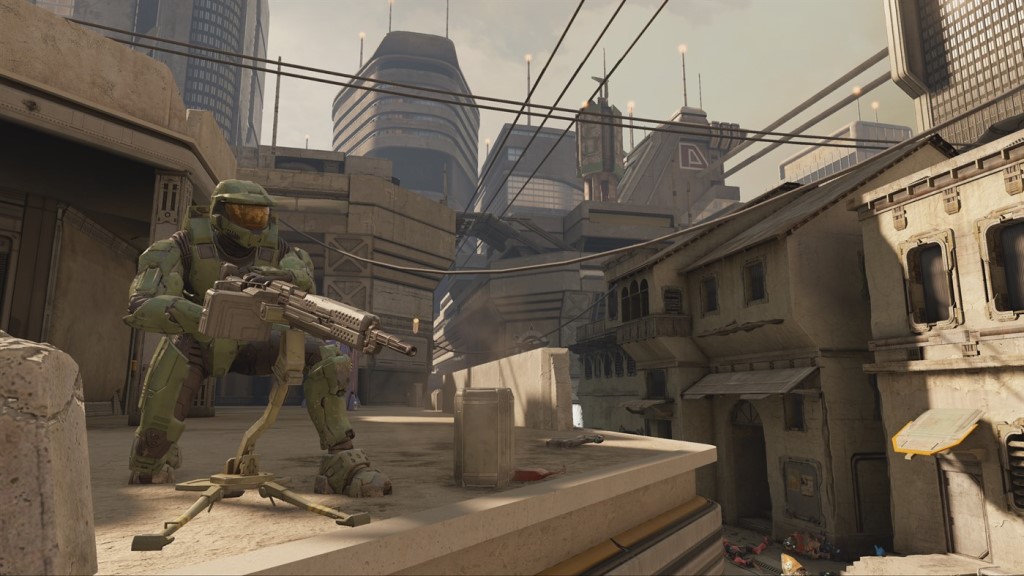 | | |
| --- | --- |
| Genre | Action/Adventure |
| Developer | 343 Industries |
| Publisher | Microsoft Studios |
| Release Date | November 14, 2019 |
| ESRB Rating | Mature (17+) |
Halo: The Master Chief Collection is a special package that includes remastered versions of Halo: Reach, Halo: Combat Evolved Anniversary, Halo 2: Anniversary, Halo 3, Halo 3: ODST, and Halo 4 to deliver one expansive experience. It lets you play every campaign and all the fabled multiplayer modes across six games to relieve the iconic hero's epic journey.
The Master Chief Collection features a seamless matchmaking system that instantly gets you in the heat of battle. Moreover, it features visual and performance enhancements for the Xbox Series X that lets you play in stunning 4K at 120 FPS.
In a nutshell, The Master Chief Collection gracefully links three generations of the franchise, making it appealing for newcomers and hardcore enthusiasts. You are guaranteed to find yourself in a state of nostalgia and awe while playing this title.
No Man's Sky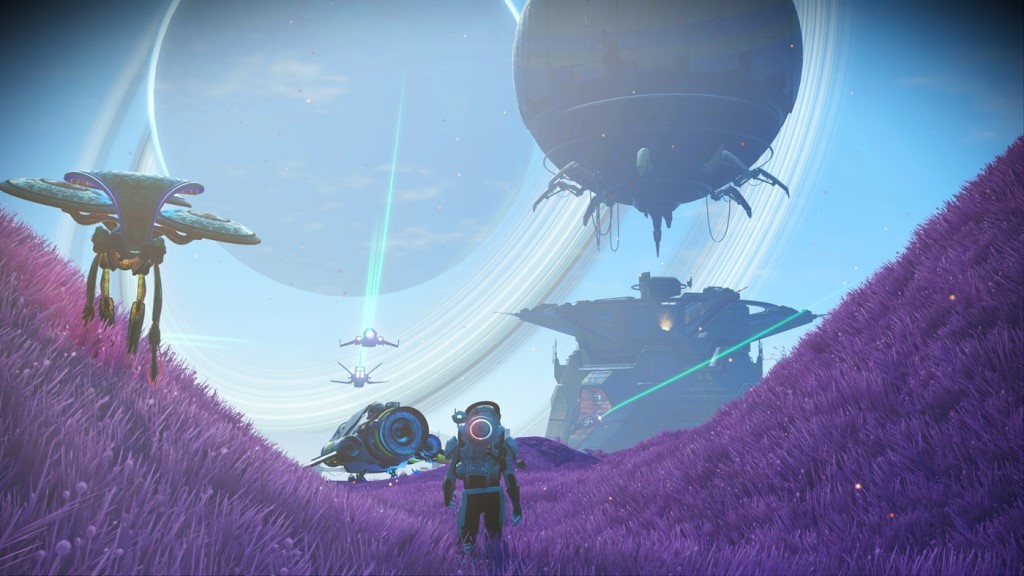 | | |
| --- | --- |
| Genre | Action/Adventure |
| Developer | Hello Games |
| Publisher | Hello Games |
| Release Date | July 24, 2018 |
| ESRB Rating | Teen (13+) |
No Man's Sky is one of those games that starts shaky but gets significantly better over time. This title has received over a dozen major updates that have helped appease science-fiction and space exploration enthusiasts.
No Man's Sky is a survival game that pays homage to science-fiction classics. It presents a massive galaxy full of unique planets and lifeforms for you to discover. Travel from deep space to planetary surfaces seamlessly without loading screens.
The planets in this game have vastly distinct features that make every exploration a unique experience. Some may have labyrinthine caves, while others have floating islands and otherworldly rock formations.
In No Man's Sky, you share the galaxy with hostile creatures that present looming danger. Your chances of survival boil down to the choices you make over how you upgrade your ship and equipment. The galaxy is also a living, breathing environment where trade convoys travel between stars, factions vie for territory, and pirates hunt the unsuspecting. All the other players occupy the same galaxy, so you can share your discoveries with them on a map that spans known space.
Some of the most recent game updates have helped improve the online multiplayer experience in No Man's Sky. For instance, you can now embark on new mission types and enjoy a shared social space with your friends. Weather conditions are shared between players on the same planet, so if you're exploring celestial bodies with a buddy, you get to enjoy the same climate. More importantly, you can now trade your inventory items with party members.
No Man's Sky has a space station that serves as a social hub where you can encounter other players organically. You can participate in group missions or even visit each other's bases using the massive teleporter.
No Man's Sky is a survival game, so you must keep track of your life support and environmental shielding. These survival aspects have corresponding meters on-screen that need to be replenished with resources periodically.
Overall, No Man's Sky is the pinnacle of space exploration. It enables you and your friends to explore a near-endless universe full of uncharted planets and undiscovered creatures.
Call of Duty: Black Ops Cold War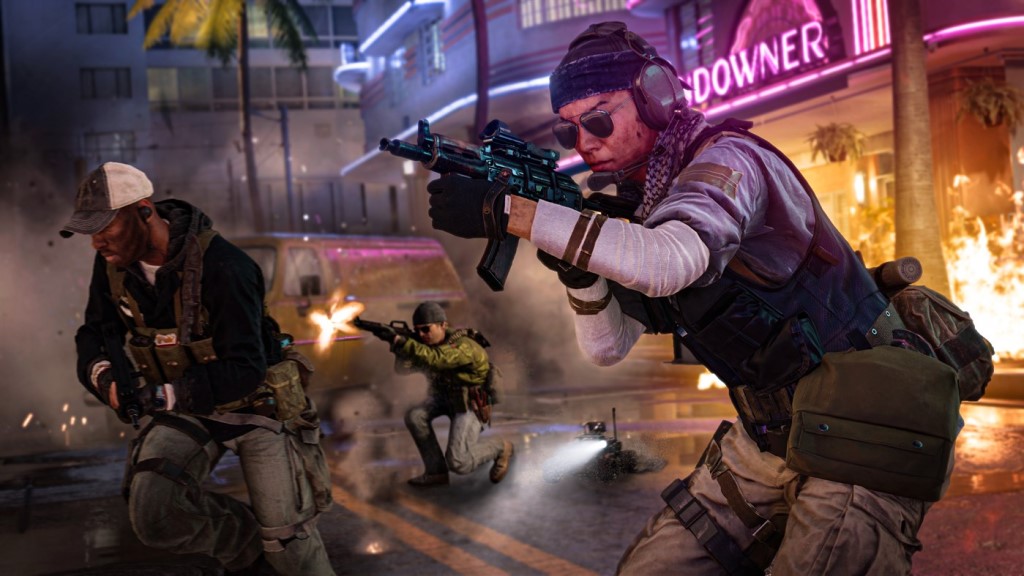 | | |
| --- | --- |
| Genre | Shooter |
| Developer | Treyarch |
| Publisher | Activision |
| Release Date | December 16, 2020 |
| ESRB Rating | Mature (17+) |
Call of Duty: Black Ops Cold War is the first game in the notorious franchise to receive visual and performance enhancements for the Xbox Series X. This title takes you into the depths of history's most infamous geopolitical battles in a gripping campaign where you encounter historical figures and explore iconic locations.
Black Ops Cold War is equally known for its single-player campaign as it is for its multiplayer facet. This game features over a dozen multiplayer maps where you can partake in franchise staples like Team Deathmatches, Search and Destroy, Domination, and Hardpoint.
Control is a new mode that could easily become a mainstay for future iterations of the series. It involves one team attacking two points on the map while the opposing team defends. The goal is to capture the two points without exceeding the allotted life limit or timeframe.
Fireteam is another new multiplayer mode that pits ten four-player squads against each other. It's like a mini-battle royale, but instead of fighting to be the last man standing, you must complete specific objectives.
These new modes extend for longer than usual matches and provide chaotic entertainment from start to finish.
Black Ops Cold War features crisp and responsive shooting mechanics that guarantee highlight plays. Whether you prefer quick-scoping enemies with bolt-action snipers or holding down a checkpoint with a machine gun, this game offers a rewarding experience.
Tom Clancy's The Division 2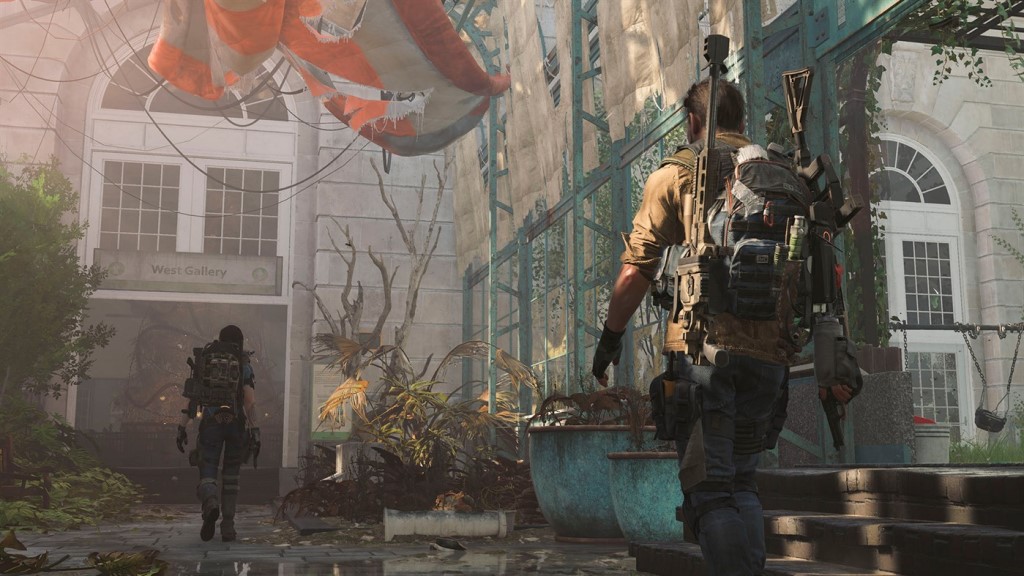 | | |
| --- | --- |
| Genre | RPG |
| Developer | Ubisoft Massive |
| Publisher | Ubisoft |
| Release Date | 3/15/2019 |
| ESRB Rating | Mature (17+) |
Tom Clancy's The Division 2 is an online action role-playing game that casts you as the leader of an elite agency tasked to restore order and prevent the collapse of Washington D.C. You must do everything you can to save the country as you explore the nation's capital's open, dynamic, and hostile environment.
The Division 2 stands out among some of the most recently released shared-world shooters because it presents a comprehensive and refined progression. It features impactful gunplay, rewarding loot, and a stunning world begging for exploration.
The Division 2 features a massive array of weapons, ranging from crossbows to assault rifles. You can also unlock powerful signature weapons and encounter dynamic world systems like priority target networks as you progress in the game. It does an excellent job of making the firearms feel distinct from one another through their recoil patterns, fire rate, and sound.
If you want to compete with or against your friends, The Division 2 has extensive multiplayer modes. You can even invite lower-level friends to join your game regardless of their inferior progression.
All in all, The Division 2 is a solid shared-world shooter for you and your friends to give a shot. Its gorgeous recreation of Washington D.C. and impactful gunplay makes it worthy of your time.
Dead by Daylight: Special Edition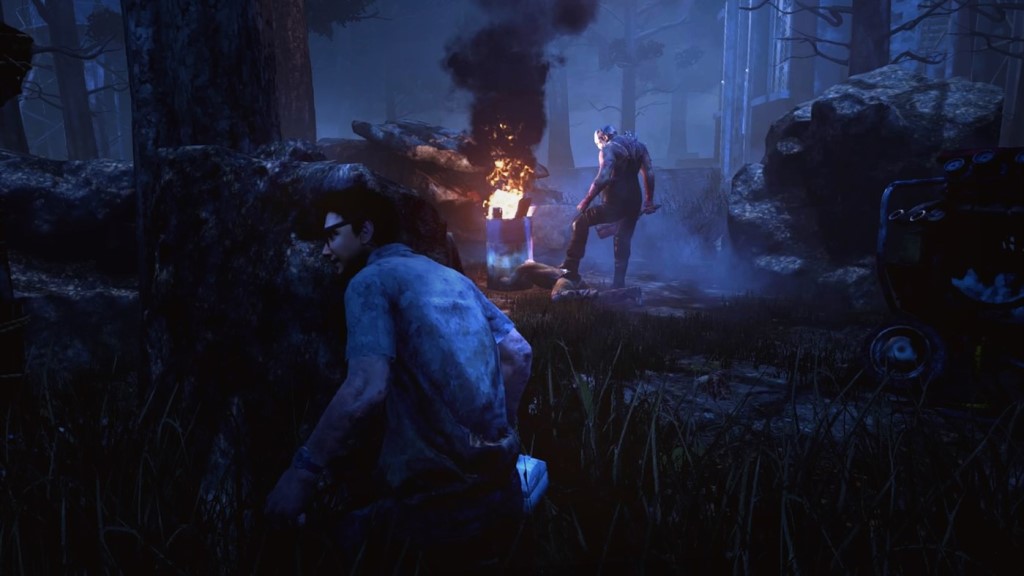 | | |
| --- | --- |
| Genre | Action/Adventure |
| Developer | Behaviour Interactive |
| Publisher | Behaviour Digital |
| Release Date | June 20, 2017 |
| ESRB Rating | Mature (17+) |
Dead by Daylight is a multiplayer survival horror game in which one player gets cast as the killer while the other four try to escape and avoid being captured, tortured, and killed. This premise has been copied several times in recent years, but no other title has come close to being as good as this game.
In Dead by Daylight, the survivors play in third-person while the killers play in first-person. The survivors are granted better situational awareness as the killer is focused solely on his prey. The game employs intricate checks and balances and comprehensive character designs to create a thrilling back-and-forth experience in every game. It effortlessly recreates the tense moments of a horror movie and often ends in close calls.
The survivors must work together while exercising stealth to find and activate five of the seven power generators to generate exits. They must then open and walk through an exit without getting killed. Starting a generator is relatively simple since all you have to do is hold a button. However, you risk triggering a noise if you mistime a button press during the minigame. You must also keep an eye out for the killer while fixing a generator, as he might be waiting in the dark corners.
On the other hand, the killer's objective is to incapacitate the survivors and place them on hooks. They must remain on the hooks until they are sacrificed and die. While you are granted a significant advantage as the killer, you are still outnumbered. You must hunt while keeping an eye on the generators and prevent captured survivors from being rescued. Moreover, it is much more difficult to check your surroundings in first-person than in third-person.
The roster of killers in Dead by Daylight feels mechanically unique from each other because they have different weapons and core abilities. For instance, there's a killer who can turn invisible and another who can teleport over long distances.
Meanwhile, survivors can also be equipped with unique abilities. One character can hide the fact that you missed a generator click at the cost of losing progress towards restarting it.
Since its launch, Dead by Daylight has added several characters, including famous murderers from slasher films like Michael Myers and Freddy Krueger.
NBA 2K21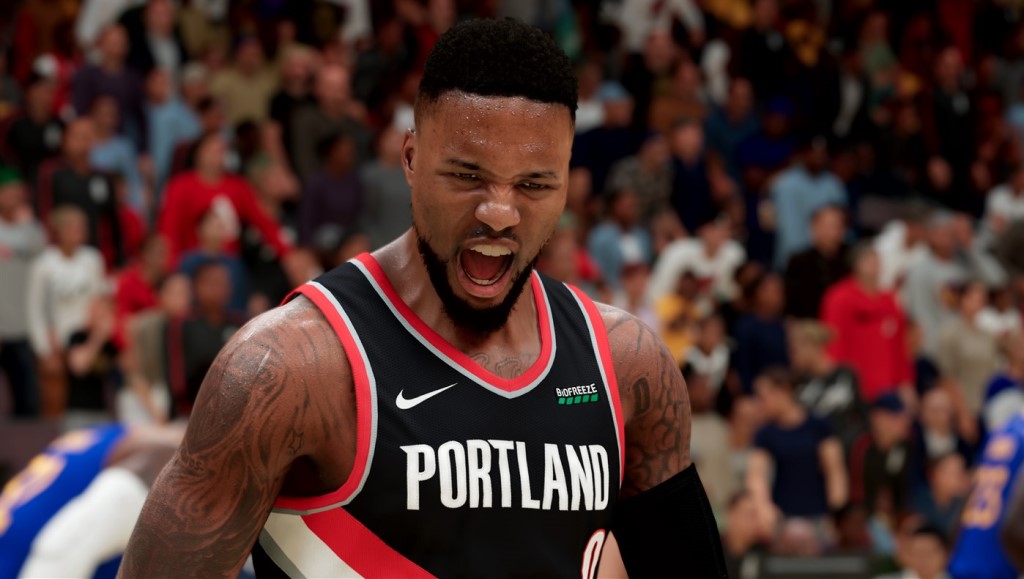 | | |
| --- | --- |
| Genre | Sports |
| Developer | Visual Concepts |
| Publisher | 2K |
| Release Date | November 10, 2020 |
| ESRB Rating | Everyone |
NBA 2K21 is the latest installment in the renowned best-selling basketball simulation franchise. It was one of the first titles announced for the next generation of consoles, boasting extensive improvements in visuals and gameplay. The new player models are so photographic that you will often find yourself astonished at the level of detail.
NBA 2K21 features a variety of competitive and cooperative multiplayer modes. The City brings players together in a massive virtual basketball community. It provides an open area where you can explore, interact, and compete with other created players.
Play Now is another online multiplayer staple of the series. The changes made in NBA 2K21 benefit online play significantly as defense feels more focused, and using stars like LeBron James on offense feels more impactful.
Mortal Kombat 11: Ultimate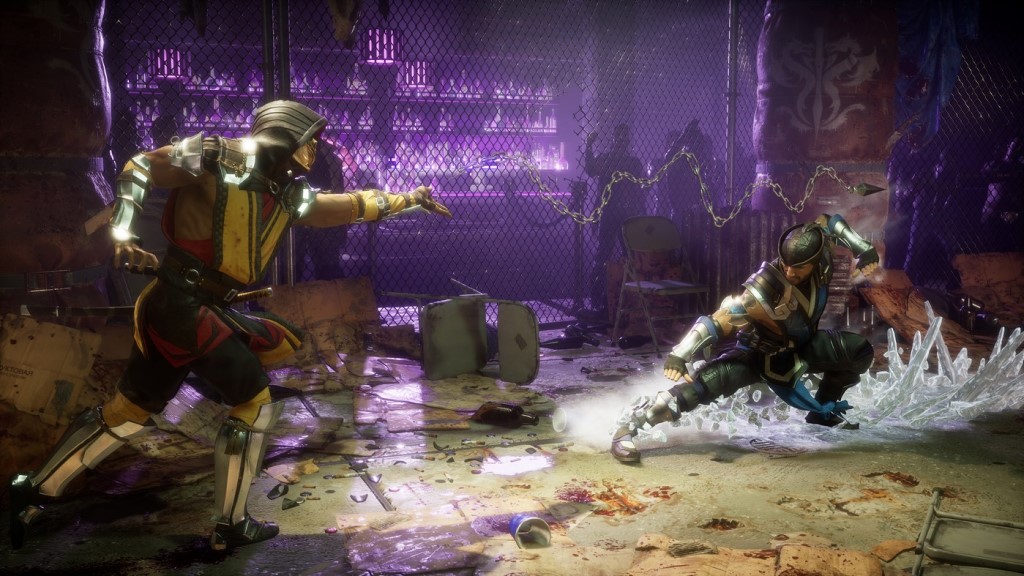 | | |
| --- | --- |
| Genre | Fighting |
| Developer | NetherRealm Studios |
| Publisher | Warner Brothers Games |
| Release Date | November 17, 2020 |
| ESRB Rating | Mature (17+) |
Mortal Kombat 11 is one of the most critically-acclaimed entries in the illustrious fighting game franchise. Mortal Kombat has always been known for its blood-and-guts content, but the latest installment introduces gameplay improvements to match the quality of violence. It features two time-bending story campaigns that see friendships get tested and new alliances forged in the battle to save all of existence.
Mortal Kombat 11 is arguably one of the most comprehensive fighting games available on the market. It retains all the unique aspects that define this series while introducing new fighting systems that keep everything fresh and exciting. It also has enough single-player and multiplayer modes to satiate casual and hardcore audiences.
In terms of online play, Mortal Kombat 11 has some of the best netcode in a fighting game. You can compete in matches against two-bar wireless connections without experiencing noticeable lag, which is outstanding given how other games continue to struggle under these conditions.
The multiplayer modes in Mortal Kombat 11 include franchise staples like ranked matches, casual matches, and king of the hill. These modes are excellent ways to earn rewards for customizing your characters.
Overall, Mortal Kombat 11 is firmly among the very few fighting games that hit just about every note. The methodical and deep combat mechanics and ludicrous story modes prove that the franchise has more to offer than its notoriety for violence.
Recap of the 10 Best Multiplayer Xbox Series X Games
Final Words
That concludes our list of the best multiplayer Xbox Series X games. Which ones are you most excited to try with friends and family? Leave a comment below!