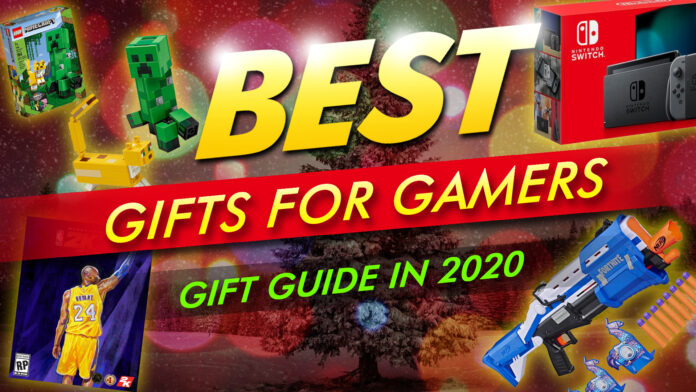 It was found that 2020 had about 200 million gamers more than there were in 2019, and it is likely that your significant other, sibling, or child is among the 2.7 billion gamers across the globe.
If you want to show the gamers in your life how much they mean to you, give them a unique gift they will appreciate. But with all the options out there, it can be a daunting task to find the perfect present. That's why we scoured the web to find the best gifts for gamers of all ages.
We divided our list into age groups to make your browsing experience a lot easier.
Gamers Aged 7-12: Here are Gift Ideas for Pre-Teen Gamers!
Pre-teens and kids are usually easy to please. You can almost give them anything, and they'll be wholeheartedly thankful. However, there are a few items below that will make them jump for joy and smile from ear-to-ear!
NBA 2K21 PS5 Game
Manufacturer: Visual Concept / 2K Sports
Website: nba.2k.com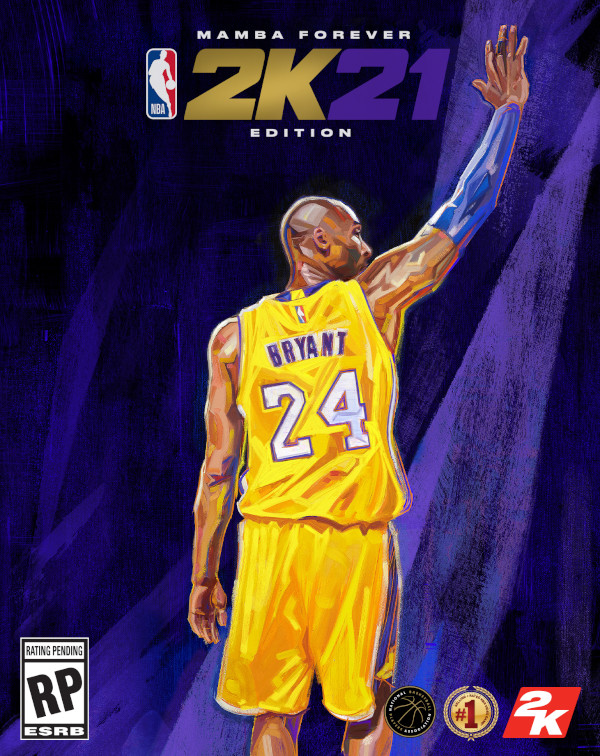 If your pre-teen is a basketball fan, they're guaranteed to jump and shout for joy when you hand them over NBA 2K21 for the PS5. This game allows them to play as their favorite NBA players and their dream teams to rise above the rest and become champions.
Nintendo Switch
Manufacturer: Nintendo
Website: Nintendo.com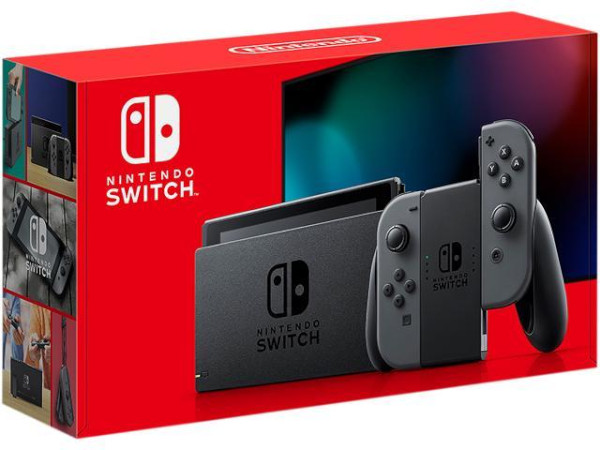 The Nintendo Switch lets your young teen play video games from a selection of thousands of titles wherever and whenever. This handheld console may already be over three years old, but it still offers users a premium experience. It's notably cheaper now than how much it cost during its initial release, and there will be even more games coming to the Switch in the coming years.
The product itself is durable, but you can't tell when accidents happen, which is why it is crucial to make sure you get a Switch screen protector to extend its life span.
LEGO Minecraft Creeper BigFig and Ocelot
Manufacturer: The Lego Group
Website: Lego.com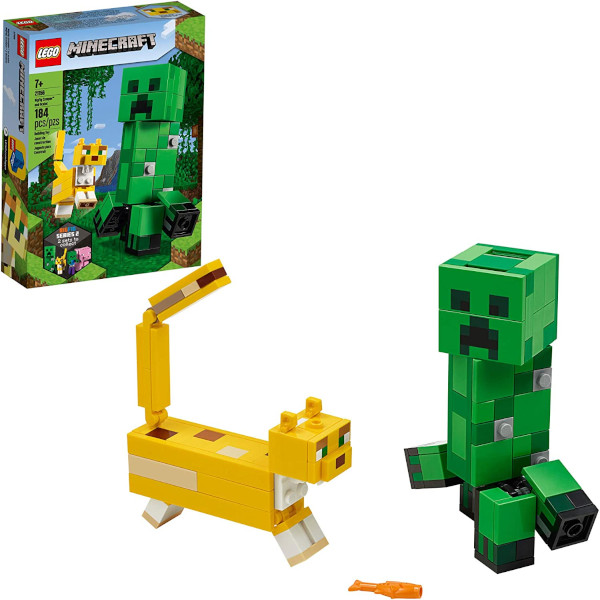 Minecraft is among the most popular video game franchises among pre-teens. This brings us to one of our featured gifts for pre-teen gamers. Not only does the LEGO Minecraft Creeper BigFig and Ocelot make a good addition to a toy collection, but it also makes a nice room decoration. It also encourages kids to develop creativity, experimentation, teamwork, problem-solving, mathematics, and spatial awareness skills. All these benefits are enough to make this option worth considering.
LEGO Super Mario Bowser's Castle Boss Battle Expansion Set
Manufacturer: The Lego Group
Website: Lego.com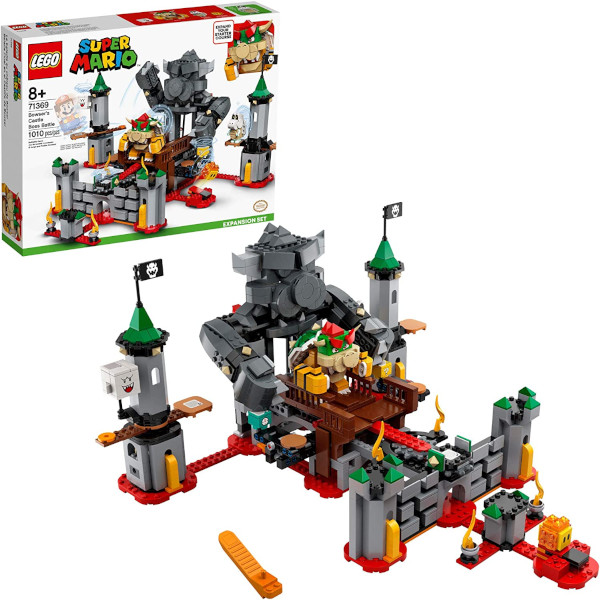 The LEGO Super Mario Bowser's Castle Boss Battle Expansion Set has a total of 1,010 pieces that can be assembled to make the notorious antagonist's castle. If your pre-teen loves Super Mario and puzzles, this toy set is the option to consider. When completed, it can be presented as a display in their room. After all, piecing together 1,010 pieces isn't easy, even for adults!
Nerf Fortnite TS-R Blaster & Llama Targets
Manufacturer: NERF
Website: nerf.hasbro.com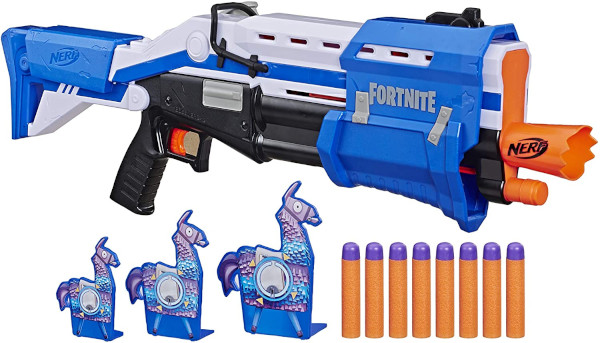 Perhaps one of the most popular toys for pre-teens are Nerf guns. Nerf guns have been around for a while, but they remain sought-after gifts for pre-teens.
Fortnite is a title most gamers at this age range play, so the Fortnite TS-R Blaster & Llama Targets is one of our highly recommended gifts for pre-teens.
Gamers Aged 13-18: Gifts that Teen Gamers Would Surely Love!
Teenagers are often picky, making it so hard to make a gift selection. You have to think carefully and observe what they have been yapping about for the past few weeks.
That is why we carefully handpicked the following gifts to ensure you'll give them something they will appreciate!
ROCCAT Elo Gaming Headset
Manufacturer: ROCCAT
Website: en.roccat.org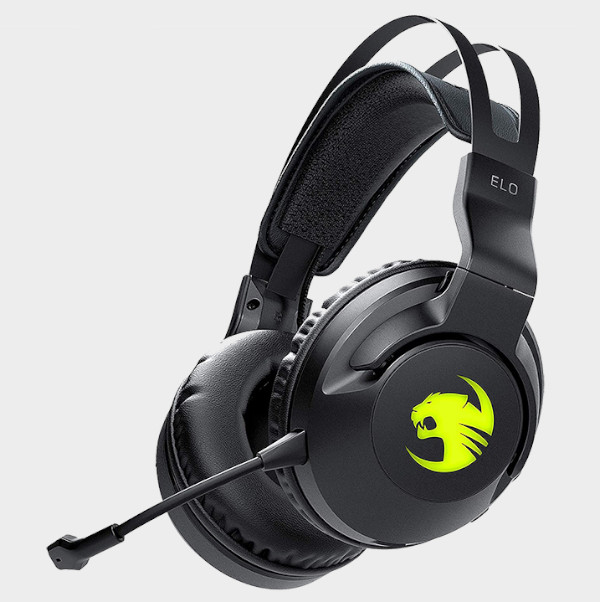 Almost everything nowadays is wireless, but these peripherals tend to be expensive. The ROCCAT Elo is a wireless gaming headset that offers stellar features at a reasonable price. It has an exceptional virtual surround sound feature that is valuable in games like Fortnite.
$50 PlayStation Store Gift Card [Digital Code]
Manufacturer: PlayStation
Website: playStation.com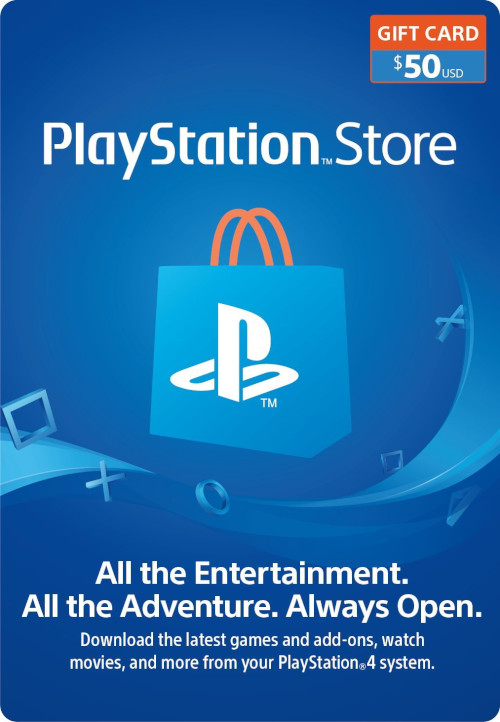 Gift cards give teenagers the same joy as physical parents. Since holidays offer plenty of sales and promotions, a gift card is an excellent gift idea. If you're unsure which game to get for your teenager, this PlayStation Store Gift Card will solve all your problems.
Steam Gift Card
Manufacturer: Steam
Website: store.steampowered.com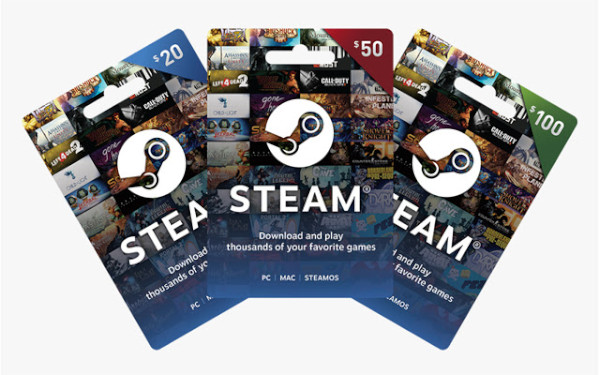 Steam Gift Cards are just about the same as Playstation Gift Cards. If the teen on your shopping list doesn't have a PlayStation and play games on their desktop computer, giving them one or two of these gift cards is just as thoughtful.
Oculus Rift S PC-Powered VR Gaming Headset
Manufacturer: Lenovo
Website: oculus.com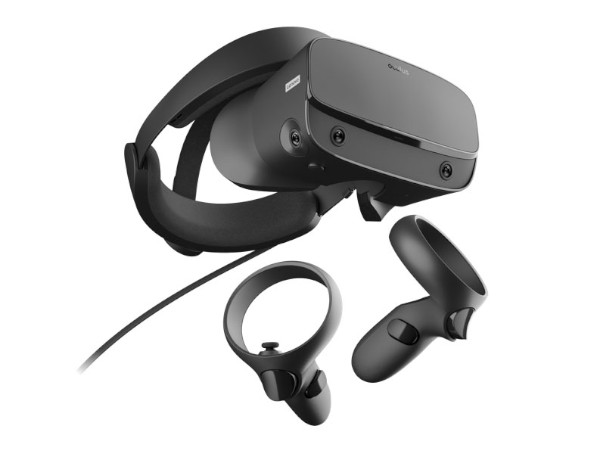 VR Gaming is becoming more and more popular, and they are better than ever. With incredible features that make the gaming experience even more realistic, giving your teenager a VR gadget will surely bring a smile to their face.
This particular product may not be as affordable as most of the above mentioned, but it will make a lasting impression.
Gamers Aged 18-25: Perfect Gift for Young Adult Gamers
Gamers in this age bracket are likely hardcore gamers who are on their way to starting a career in streaming or content creation. Giving them either of the following will surely be appreciated.
18″ Bi-Color LED Ring Light Kit with Batteries and Stand
Westcott
fjwestcott.com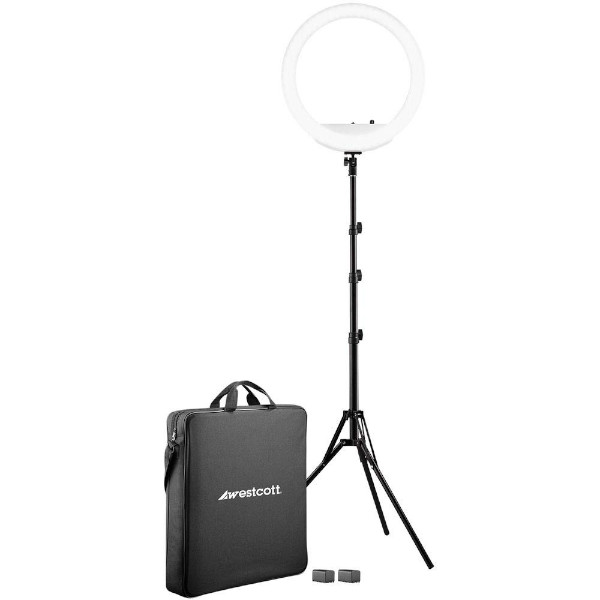 Is the gamer on your gift shopping list into streaming or content creation? This all-in-one ring light kit is a gift they will surely love. It is designed for vlogging, beauty shots, stylists, headshots, portraits, and more. So, regardless of what your young adult is into, they should be more than happy to get this kit as a gift.
X-Large 16″ x 12″ A3 Natural Bamboo Laptop/Book/Music Stand Tripod Tray w Magnet Inserts
Manufacturer: NUNET
Website: bambooinsider.com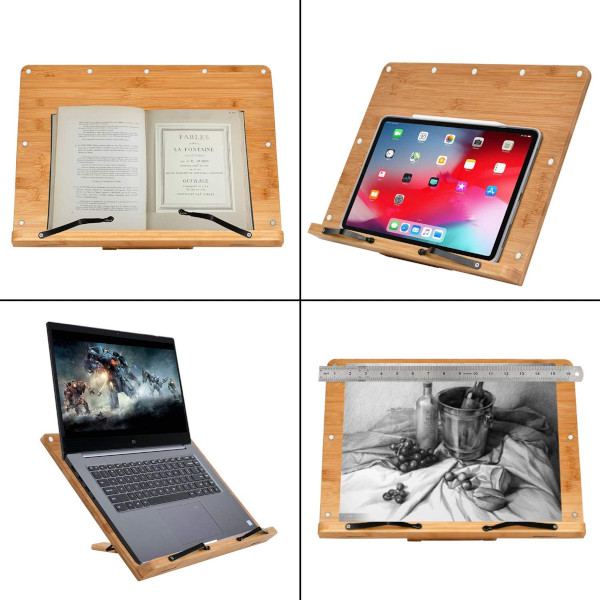 Young adults and laptops are almost inseparable, making accessories like a laptop stand worth considering as a gift.
This particular laptop stand is made of natural bamboo raw materials, making it eco-friendly. Moreover, it is designed to fit laptops of every size. Alternatively, it can also be used as a breakfast or reading table.
Movo UM700 USB Desktop Studio Microphone with Adjustable Polar Patterns
Manufacturer: Movo
Website: movophoto.com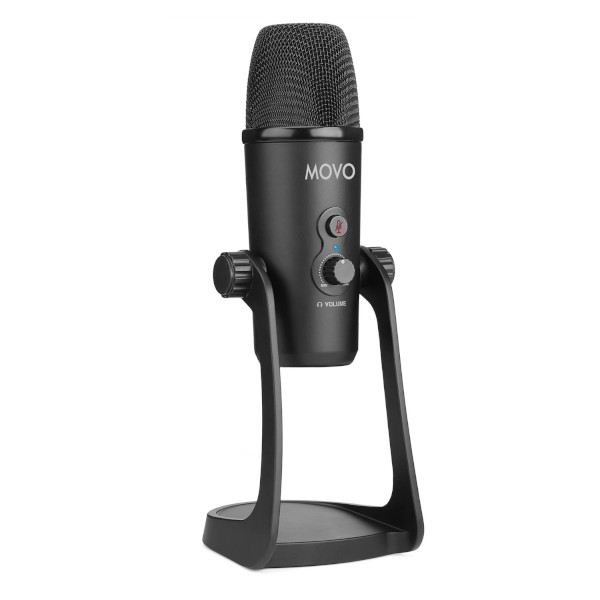 Young adults usually can't afford to buy high-quality microphones. If the person on your gift shopping list is into streaming, a high-quality mic is an excellent gift idea.
The Movo UM700 is a plug-and-play microphone for Windows or Mac. It offers excellent audio quality in a sturdy frame.
Razer Huntsman Mini 60% Gaming Keyboard
Manufacturer: Razer
Website: razer.com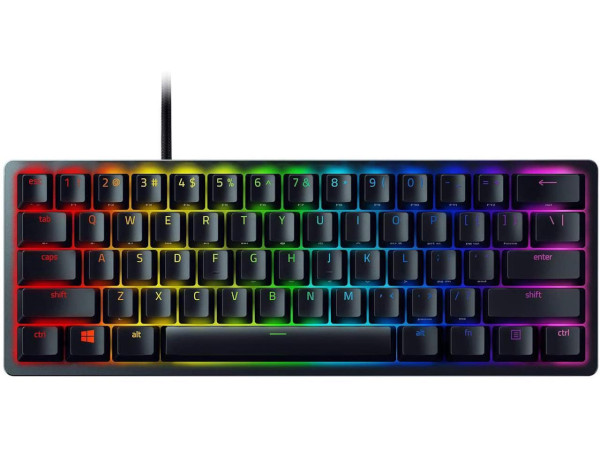 Another essential peripheral that teenage gamers need in their arsenal is a keyboard built to destroy the competition. The Razer Huntsman Mini is a compact keyboard that offers remarkable features, including clicky and responsive optical switches.
HyperX Cloud II Wired Gaming Headset
Manufacturer: Manufacturer
Website: hyperxgaming.com
HyperX Cloud II is a wired gaming headset designed for maximum comfort. It has memory foam ear cushions that mold your ear for a comfortable gaming experience, even after hours of use.
With the virtual surround sound feature, you will be kept immersed regardless of game genre. The microphone is detachable and is decent enough to communicate with teammates as well.
ViteRamen
Manufacturer: ViteRamen
Website: viteramen.com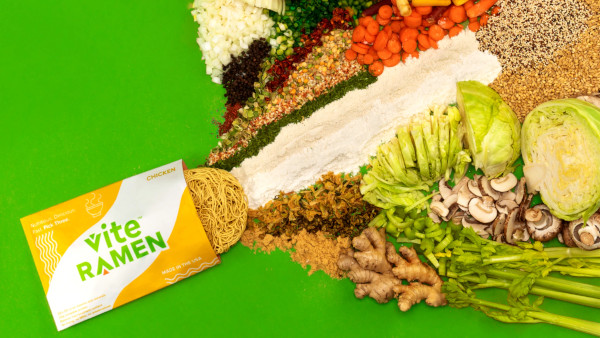 Gamers at this age are very active and are always ready! Some even game for hours on end and skip mealtime.
To ensure they are provided with the right nutrients, giving them something they can eat on-the-go and easy to prepare like ViteRamen will keep their health in-check without compromising their focus.
Gamers Aged 25 and Over: Great Gifts for Gaming Adults
Gamers in this age range will appreciate gifts that they haven't had the opportunity to get or still plan to get. If your loved one is 25 years old and over, get them either of the following.
Blue Yeti USB Mic for Recording & Streaming on PC and Mac
Manufacturer: Logitech
Website: bluemic.com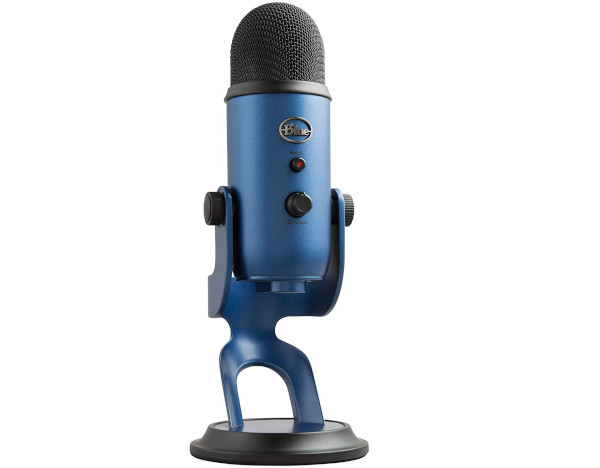 The microphone plays an integral part in a streamer's career. Not only does it make you sound great on stream, but it also improves in-game communication. Popular streamers prefer Blue Yeti microphones due to their unmatched versatility.
The Blue Yeti offers exceptional performance in an appealing package, making it an ideal gift for adult gamers.
Creator 95 Professional Collapsible Green Screen + Valera Background Gallery Bundle
Manufacturer: Valera Screens
Website: streamvalera.com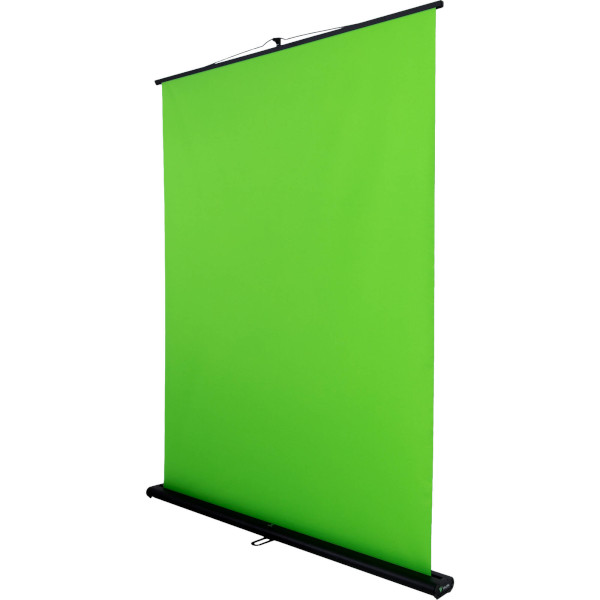 Gamers aged 25 and over usually play games at home and stream their gameplay on platforms like Twitch and YouTube. If your loved one is that type of gamer, giving them a green screen background will significantly improve their stream quality.
HAVIT H2002D 3.5mm Gaming Headset
Manufacturer: HAVIT
Website: prohavit.com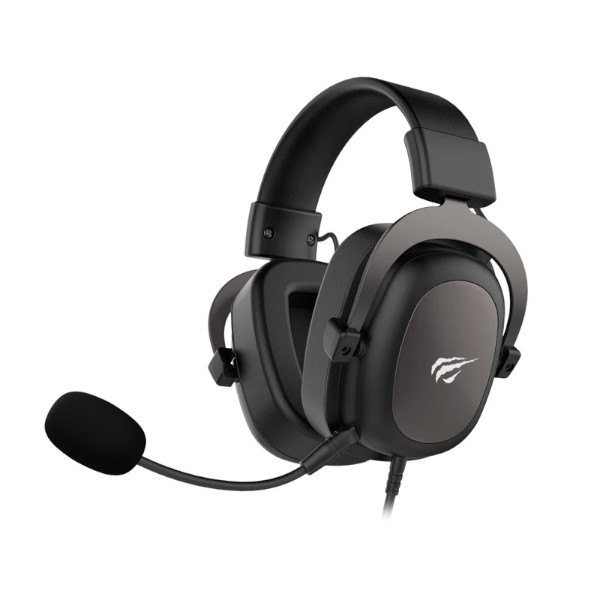 Most adult gamers will value comfort before performance. In the case of the H2002D Gaming Headset, it offers both comfort and performance without being too expensive.
The inner ear pads are noticeably comfortable since they feature memory foam earmuffs. Apart from being plug & play, it also offers good audio and mic quality. You can also take the microphone out if you don't need them or if you have a dedicated microphone since it is detachable.
If your adult gamer loved one doesn't have a decent headset or could use a new pair of headphones, they will surely appreciate the H2002D Gaming Headset.