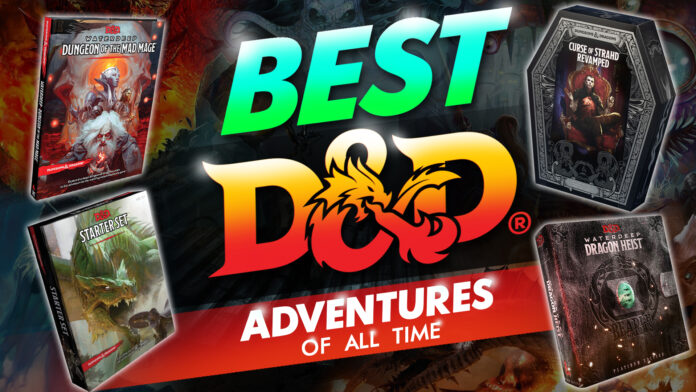 Are you ready to play D&D but you don't know where to start? You and thousands of aspiring players are not alone.
In more than 20 years, multiple publishers have released dozens of D&D adventures with varying themes and difficulty. Due to its popularity, you can now find D&D for kids and even tips for DMs.
And without further ado, we're ready to present the best D&D adventures of all time:
Best D&D Adventures
The Lost Mines of Phandelver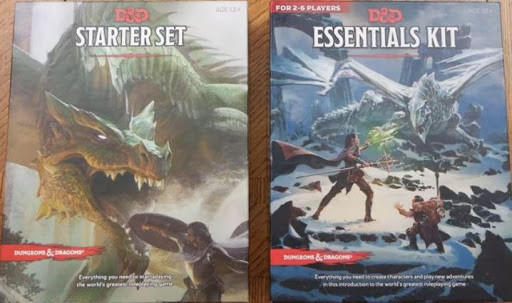 Rating:
Player Difficulty: 3 / 5
DM Difficulty: 2.5 / 5
Open-Endedness: 4 / 5
Cool Factor: 4 / 5
Considered as the entry adventure module for beginners, The Lost Mines of Phandelver (LMOP) is linear and takes only a few sessions to finish. The adventure is designed to take characters from Level 1 to Level 5. There are also four major areas to explore and some sections built for side-questing.
Before playing LMOP, you need to know if the DM intends to run everything by the book. One reason is that LMOP's encounter difficulty. If players aren't careful, they might end up with a 'Total Party Kill' or TPK in the first section alone. DMs should be flexible enough in adjusting the encounters, especially if the players are new.
Just like most D&D adventures, LMOP has a sandbox nature. Players are free to explore Phandalin, the mines, and even Thundertree. Once the players have finished the adventure, they can return for another mission – perhaps an NPC from Phandalin needs help or a new enemy is slowly rising to power.
If you're a beginner DM, LMOP will help you understand the core concepts of D&D 5E. You'll also learn how to run intense cave combats and ambush scenarios. Additionally, the module will guide you through the workings of D&D politics.
Waterdeep: Dragon Heist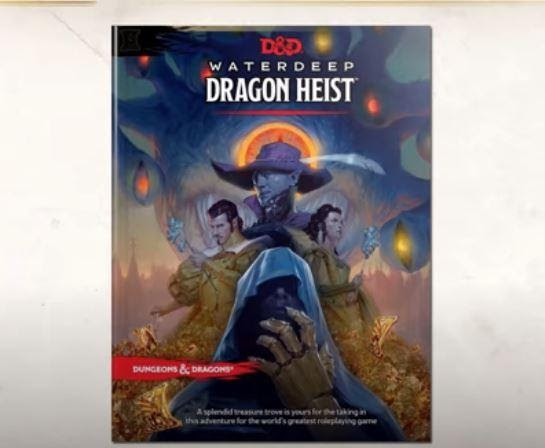 Rating:
Player Difficulty: 3.5 / 5
DM Difficulty: 4 / 5
Open-Endedness: 3 / 5
Cool Factor: 3.5 / 5
Do you want to explore a large city filled with secrets, intrigues, and hidden dangers? If you answered a strong YES, then you should check out Waterdeep: Dragon Heist. In this adventure, players must deal with faction politics and a bunch of traitorous foes.
If you're expecting for a full heist, you might end up disappointed. It's true that you and your party will get the chance to steal something (a powerful artifact) but the process is anticlimactic. The DM must pull all creative strings to keep the pace exciting and worthwhile.
Dragon Heist is also linear. If you're a fan of heavy sandbox adventures, Dragon Heist will also fail to impress right out of the box. Perhaps after the adventure's conclusion, your DM will run a one-shot that starts in Waterdeep. Alternately, the DM can run Dungeon of the Mad Mage since this is a sequel adventure.
Even if Dragon Heist is not a totally remarkable D&D adventure, it has some memorable high points. The module expanded Waterdeep's lore and also introduced some powerful villains. While the included maps are simply above average, they do the job well.
Lastly, Waterdeep: Dragon Heist is an excellent template for any homebrew material. If ever you want to try DMing a city adventure, Dragon Heist will serve as a complete guide. Just replace the names of NPCs and locations, and then you're good to go.
Waterdeep: Dungeon of The Mad Mage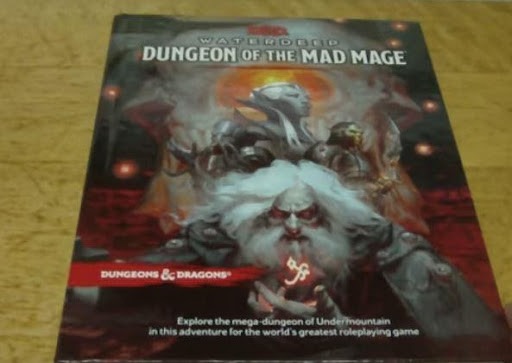 Rating:
Player Difficulty: 4 / 5
DM Difficulty: 3.5 / 5
Open-Endedness: 4.5 / 5
Cool Factor: 4.5 / 5
The Dungeon of The Mad Mage (DOTMM) pays homage to the classic dungeon crawl aspect of D&D. Actually, it gets even better – DOTMM gives players the chance to explore 23 massive dungeons with separate themes, conflicts, and large assortment of treasures.
The adventure begins in the classic tavern, The Yawning Portal, located in the majestic city of Waterdeep. In the tavern, you and your friends will encounter some NPCs who might offer quests to jumpstart the descent to Undermountain. Aside from the 23 levels of Undermountain, the DM can even add expanded dungeons filled with more treasures and monsters.
As a DM, you'll encounter the nagging challenge of DOTMM: motivation. How will you motivate players to start spelunking in the dangerous depths of Undermountain? Are your players easily tempted by treasure and magic items? Or perhaps they just want to hit stuff and gain levels along the way? These are some of the questions that you have to answer before running the adventure.
Now, as a player, your backstory must have a high element of intrigue that the DM can connect to the Undermountain. This is an easy way of establishing a better motivation or goal.
The Dungeon of the Mad Mage is not a totally difficult campaign to run or play. It's just too long, especially if players love to explore Waterdeep instead of the Undermountain.
Tomb of Horrors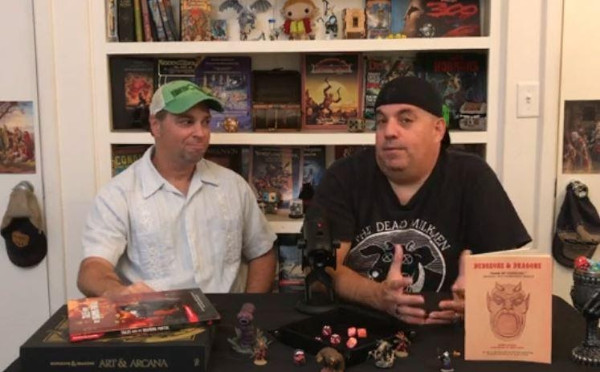 Rating:
Player Difficulty: 4 / 5
DM Difficulty: 5.5 / 5
Open-Endedness: 4 / 5
Cool Factor: 3 / 5
The Tomb of Horrors is an infamous mega-dungeon that highlights the beautiful yet mechanically unbalanced history of AD&D. If you're fond of exploring classic modules, you shouldn't miss the opportunity to play Tomb of Horrors.
In order to play Tomb of Horrors, you must step back to an earlier version like D&D 4th Edition. You'll encounter the same deadly traps and monsters, albeit adjusted for 4E compatibility. The adventure is still lethal, but players can survive long enough by exploiting 4E's tactical rules.
Tomb of Horrors 4E not deadly enough for you? By all means, just leap back to the AD&D version! The chance of characters dying in AD&D Tomb of Horrors is 150% – just imagine that. Traps will turn players into meat, and the monsters hit like crazy – no matter how high your Armor Class is.
Practically, DMs don't need to do a lot of improv in Tomb of Horrors because the mega-dungeon seems alive and seething with murder frenzy. DMs, however, will meet the moral challenge of letting the traps kill the players or fudging the dice.
Tomb of Annihilation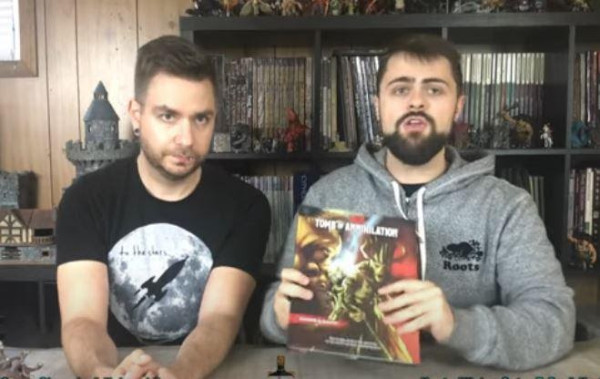 Rating:
Player Difficulty: 4.5 / 5
DM Difficulty: 4.5 / 5
Open-Endedness: 4 / 5
Cool Factor: 4.5 / 5
Tomb of Annihilation (TOA) is a bittersweet adventure. Players must work against the clock to stop a realm-spanning death curse and prevent the plans of Acererak – the infamous Demilich superstar of D&D. On the flipside, TOA is different from the traditional western adventure. It has traces of Aztec flavor mixed with a degree of cultural symbolism. And of course, TOA has a widely popular feature: dinosaur racing.
The early challenge that you'd encounter in TOA is the jungle hexcrawl. You and your adventurous colleagues must navigate a large jungle section rife with danger and diseases. If the party navigator rolls abysmally low, well, the entire party is lost. It will take a couple of tries to get back on the right path.
TOA gets even more challenging once you've reached the Tomb of the Nine Gods. This place is the enclave of the trickster gods, designed to test the wits, patience, and bravery of all players. If you have backup characters, you should prepare them in advance to save time.
Princes of The Apocalypse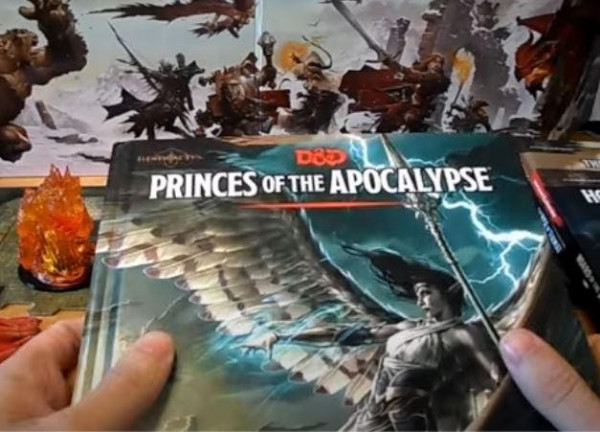 Rating:
Player Difficulty: 4 / 5
DM Difficulty: 4.5 / 5
Open-Endedness: 4.5 / 5
Cool Factor: 4 / 5
Princes of The Apocalypse (PoTA) is a unique adventure. Players must face the dangerous and tricky elemental cults and venture into the Temple of Elemental Evil. Since PoTA has a sandbox nature, players can explore the Dessarin Valley and build up their arsenal before taking out the elemental cults.
The encounters in PoTA will often benefit from DM fiat because of unbalanced scaling. If players leave some encounters unfinished, retreating enemies might pursue them later. This might cause big problems, especially if the party is ready to enter the Temple of Elemental Evil.
Inside the temple, you'll notice some shortcomings. The temple encounters might feel like a drag, so the DM must stir some drama or additional hooks – just like a crescendo building up to a nice finish. Also, by Level 10 and above, players would've been strong enough to finish the adventure without finishing all of the adventure's content.
Still, Princes of The Apocalypse is a marvellous adventure with lots of moving pieces. Sure, it requires a strong DM commitment to keep the adventure exciting but that's just part of the process!
The Temple of Elemental Evil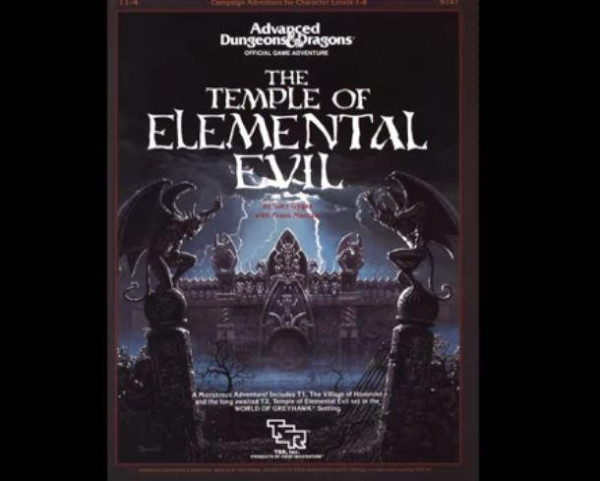 Rating:
Player Difficulty: 4 / 5
DM Difficulty: 5 / 5
Open-Endedness: 3.5 / 5
Cool Factor: 3 / 5
The Temple of Elemental Evil is an old school module designed for AD&D 1st Edition. If you don't like retro RPGs, then you should turn your attention to Princes of The Apocalypse or other modern adventures. At best, Elemental Evil is a remarkable reading material.
Set in the eponymous place, the Temple of Elemental Evil is a moderately challenging adventure with lots of encounters and downtime. Players will constantly travel from the starting town of Hommlet to the Temple itself. It's actually a wise decision to stock up on helpful items first before trying a direct assault against the Temple.
If you want to DM the Temple of Elemental Evil, you need to study the workings of AD&D. This is different from 5E where you can just leave everything to the narrative. AD&D is crunchy and mechanical – you have to adjust many rules spontaneously. Still, death is normal in this adventure and you can't save all players – especially if they're careless.
The Temple of Elemental Evil also makes a fun vintage one-shot. Just consider it as a way to look back into the past without committing too much.
Storm King's Thunder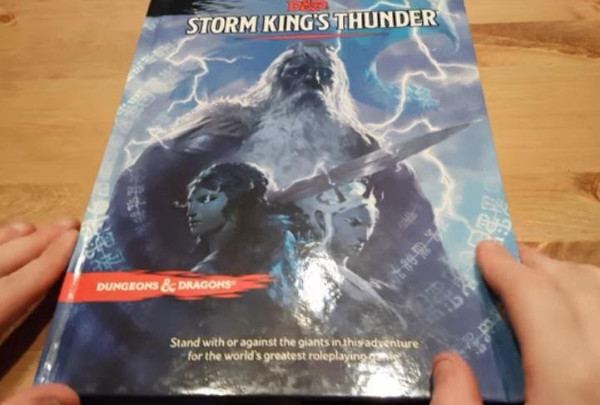 Rating:
Player Difficulty: 4 / 5
DM Difficulty: 4.5 / 5
Open-Endedness: 4.5 / 5
Cool Factor: 4.5 / 5
Many players and DMs consider Storm King's Thunder (STK) as the 'second best' D&D 5E adventure of all time. To a certain undeniable degree, they're right! STK is a hallmark of exposition and fantasy politics, allowing players to catch a glimpse of the giant society. There's also a great chance for exploration since STK has a dominant sandbox style.
Combat is meaningful in STK. Players won't feel that battles are simple fillers meant to enhance the narrative. Every battle – if done right – will yield advantages for players such as magic items, boons, and respect from prominent NPCs.
Pacing is one of the glaring issues of STK. The adventure feels slow once you've reached the Savage Frontier. At this chapter, the DM must weave interesting mini-quests or stories to keep the flow exciting. Actually, this is not a problem for DMs who love to improv and create custom stories tied to the main campaign.
Curse of Strahd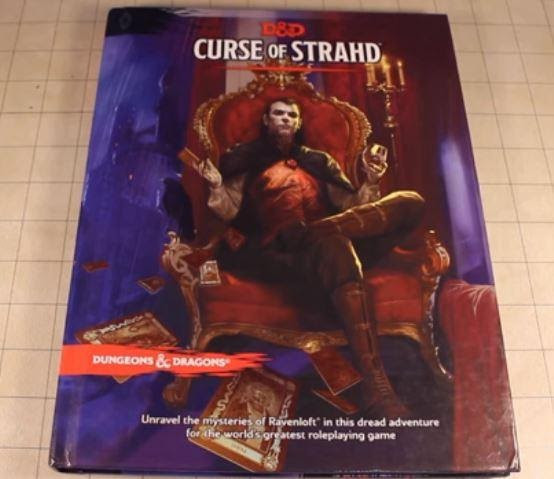 Rating:
Player Difficulty: 4.5 / 5
DM Difficulty: 4 / 5
Open-Endedness: 4 / 5
Cool Factor: 4.5 / 5
Curse of Strahd (COS) is the superstar of all D&D 5E adventure modules. It's an effective remake of the popular AD&D module, Ravenloft. Some of the reasons why COS are replayability, dynamic sandbox style, psychological horror, charming NPCs, and a larger-than-life villain with strong motives.
One interesting section in Curse of Strahd is the Death House. This is where most player deaths occur because Death House has many magical traps, curses, and undead monstrosities lurking for an ambush. An experienced DM can run the Death House like a 'cursed' dungeon crawl where everything is set to antagonize players.
Since Curse of Strahd is extremely detailed, players might encounter tons of side quests and NPC stories. These can distract the players from the focus of the campaign, and they might even spend a long time outside Castle Ravenloft.
As a COS DM, you must be serious about prep time. Strahd Von Zarovich, for example, has many instances of direct encounters with the players. He must appear as a charismatic manipulator with hubristic tendencies. You must rehearse Strahd's voice and mannerisms, especially if your table is physical or in video format.
How To Enjoy Any D&D Adventure Properly?
A D&D adventure module isn't exciting right out of the box. You still need the expertise of a dedicated DM and a personal sense of commitment. But what if you couldn't enjoy a new D&D adventure? Does this mean you have to give up and look for a new table? Of course, not!
Listed below are some tips that will help you enjoy any D&D adventure:
Explore The World
Total immersion is one of the reasons why D&D is better than most video games out there. Under the direction of a great DM, players can imagine the sights, sounds, emotions, and raw danger of a campaign world. Still, you can't immerse deeply if you don't want to explore the campaign world's nook and crannies.
Exploration requires a dynamic flow of communication between players and the DM. If, for, example, you want to check the possible rewards of an ancient ruin, just ask the DM and prepare for what might happen. Some of the things that you might encounter in the ruins are deadly guardians, murder traps, trapped NPCs, and a powerful secret. Without proper communication, you can't reap the best things offered by an adventuring spot.
Questions are the answers – this statement is more than just a 'feel good' quote. You need to ask the right questions as much as possible. Try to squeeze rumors or information from an NPC or research about the thing that baffles your party. Your skill checks will determine the success of the effort but you can still try new approaches or styles.
Downtime activities are also great tools for exploration. Commonly, players use downtime activities to finish their characters' projects or earn money. Crafters and brewers also rely on downtime to build up the party's survival arsenal.
Make Combat Fast & Interesting
Combat is a necessary part of D&D but it tends to slow down the session during large battles. Sometimes, even small battles will take more than three hours because of diverse roleplaying, rule analysis, metagaming, and constant discussions among players.
If you're a DM who hates the dragging aspect of combat, you need to run some fresh ideas such as variant rules.
These are some cool variant combat options that you can try:
Extra deadly combat tactics
Intuitive battle morale system for enemies
Dangerous environments
Relentless urban combats
Competent spellcasters
If you feel that the entire combat is slowing down, you should ask your DM for possibilities. By asking the right combat-related questions, you might learn something from your environment. Maybe there's a hidden ditch that you can push a foe into or a bystander that you can persuade to join the fight. There are countless possibilities as long as you observe deeply and the DM is not too strict!
Grind For Magic Items
Another reason that makes D&D fantastic is a character's chance to obtain magic items. By right, magic items are awesome! Let's take the case of the Bag of Holding – a powerful magic item that lets you store items and equipment of any size. This is possible because the bag's interior counts as a separate pocket dimension. With that bag, you don't have to worry about getting encumbered anymore!
Magic items are great motivators and story generators. A pre-written module features dozens of magic items, while homebrew adventures have an even bigger number. This simply means that players have tons of opportunities to collect cool stuff. If you're artistic, you can even create sketches of the magic items that you've collected.
Grinding for magic items is a great experience for new and old players. Just keep in mind that it takes great cost to obtain a magic item. Maybe you need to shell out thousands of gold or earn the respect of a powerful NPC.
Always Set Big Goals
Setting big goals is not just a mental exercise in D&D. If your character has a big goal, you'd feel more invested to finish the module. Your goal doesn't need to include extradimensional deities or something philosophical, but it must be exciting enough. You can even share this goal to other players, strengthening the bond between characters.
To create a big goal, analyze your character's backstory. Understand what makes him/her tick or determine your character's dominant emotions. Ideals, flaws, and blonds will help you craft a big goal to aim for. Your DM might even award bonus XP for reaching any goals you've set.
Here are some examples of big goals:
Topple an antagonistic crime organization
Own a castle or a stronghold
Conduct a performance in front of a hundred nobles
Elope with the princess of the land
Get multiple magic items for a personal vault
Become wealthy in terms of gold
If your character doesn't have a big goal, make one as soon as you can – you won't regret it!
D&D Adventures FAQ
Do I Need Miniatures to Play An Adventure?
Miniatures are not required because you can substitute common household items as set pieces. D&D relies on 'theater of the mind' so you just have to imagine scenes as they're being narrated by the DM.
But if you're a visual person, then miniatures can help a lot. Miniatures are also helpful during big battles where hundreds of lives are at stake.
Can I Use Adventure Modules for My Homebrew Idea?
YES! Once you've bought an adventure module, you're free to incorporate your ideas and own flavor. Consider D&D modules as starting templates for your next homebrew campaign.
What is the Best Module for Absolute Beginners?
The Lost Mines of Phandelver is great for beginners because of its structure and well-detailed locations. DMs can also adjust encounters without sacrificing adventure's integrity.
Are Physical Modules Better than Digital Counterparts?
Since in-person D&D is better than online sessions, physical modules get more bang for your buck. Just imagine the tactile feeling of going through the pages, lavishing the artwork, and even handling miniatures.
One advantage of digital modules, however, is convenience. You can fit most modules in a digital drive and pull them out if needed. Any smartphone can also hold multiple character sheets without hassle.
What is the Reasonable Price Range for A Module?
A module's price depends on numerous factors such as store, discount offers, and limited edition value. So, determining a target price is somehow tricky.
Still, a reasonable price range for a module with 200+ pages is roughly $30-49. Modules with a higher price range should have complementary products like special battlemaps, miniatures, and even custom dice.
What is the Easiest Module to DM?
This question varies on DM experience, improv capabilities, and personal flexibility. But in terms of mechanics, The Lost Mines of Phandelver is the best for beginner DMs. Even professional DMs love LMOP because of the adventure's flexible structure.
Comparisons Of Popular D&D Modules
Tomb of Annihilation vs. Tomb of Horrors
Tomb of Annihilation
Pros:
Fantastic villains and encounters
Interesting hexcrawl mechanics
Nice implementation of time pressure
Port Nyanzaru is a cool city to explore
Cons:
Deadly and dragging hexcrawl
Difficult – even for a party of four
Intimidating for beginner players and DMs alike
Tomb of Horrors
Pros:
Definitely challenging – even for high-level players
Old school dungeon crawl
Creative maps and dungeon layouts
Cons:
The deadliest dungeon in D&D history
Players will end up making new characters
Intimidating for beginners
Figuring out the difference between Tomb of Annihilation and Tomb of Horrors is easy. In a nutshell, TOA is just the modern, reimagined, and slightly nerfed version of Tomb of Horrors.
Since Tomb of Horrors is an old module from the glory days of AD&D and 4E, expect lots of danger and death traps. Also, you should know how to adjust to old D&D editions – particularly the tactical 4th Edition. In Tomb of Horrors, tactics will matter a lot.
Even though TOA is a less deadly version, it's still a meat grinder. You still have to go through deadly traps and a jungle hexcrawl filled with abominations, dinosaurs, and terrible diseases. But before encountering these dangers, you get to explore numerous areas of the Chult Peninsula instead of getting chucked right into an evil dungeon.
So, pick Tomb of Annihilation if you want a more tolerable 'deadly experience' compared to Tomb of Horror's 'merciless gauntlet of evil pain.'
Dragon Heist vs. Dungeon of The Mad Mage
Waterdeep: Dragon Heist
Pros:
Interesting city-based adventure
Lots of story hooks to follow
Contains elements of treasure hunting & investigation
Larger-than-life NPCs
Cons:
The short adventure might leave players unsatisfied
Weak faction quests
Low-quality maps
Waterdeep: Dungeon of The Mad Mage
Pros:
Each dungeon is thematic and unique
Lots of treasures to find
Lots of opportunities for roleplaying
Challenging puzzles
Cons:
The dungeon crawl can be too long or dragging
Longer than most campaigns because of sandbox exploration
While Dragon Heist and DOTMM share the same setting: Waterdeep. However, the difference ends there because Dragon Heist is a city adventure while DOTMM is a big dungeon crawl.
Dragon Heist is a short adventure with a linear progression system. Even though the module emphasized the lore of Waterdeep and introduced cool villains, its structure is flimsy. The DM needs to work hard to make Dragon Heist more exciting.
If Dragon Heist is short, then Dungeon of The Mad Mage is long. It's the best module for dungeon crawl enthusiasts, and each level of Undermountain acts as a standalone adventure. DOTMM is a sandbox adventure, so there's a great room for creativity and roleplay.
Dungeon of The Mad Mage is the better module. It's approximately five times longer than Dragon Heist, and it also paves the way for more one-shots.
Princes of the Apocalypse vs. Temple of Elemental Evil
Princes of the Apocalypse
Pros:
Lots of content to explore
Challenging sandbox nature
Breathtaking boss battles
Incredible artwork
Cons:
Slightly difficult to DM
Weak & almost unappealing temple encounters
Campaign feels dragging later on
Temple of Elemental Evil
Pros:
Methodical scaling difficulty
Classic D&D
Vintage artwork
Cons:
Old style might deter beginners
Designed specifically for AD&D 1st Edition
High level of DM commitment required
While Princes of the Apocalypse shares its location with the Temple of Elemental Evil, the modern adventure is actually bigger. PoTA expands the milieu, combining sandbox and linear progression effectively. On the other hand, Elemental Evil is all about the players' adventure in the deadly eponymous temple.
Temple of Elemental Evil is great for nostalgic players and DMs. If you're not nostalgic regarding old modules, you're better off with Princes of the Apocalypse.
Storm King's Thunder vs. Curse of Strahd
Storm King's Thunder
Pros:
Excellent lore and worldbuilding
Remarkable NPCs
Huge, important combats
Lots of chances for improv and roleplay
Cons:
Slow pacing
Unremarkable character growth
Weak story hooks
Curse of Strahd
Pros:
Remarkable D&D horror adventure
Features the best D&D villain ever made
Encounters are unique and challenging
Definitely favors roleplaying
Cons:
Strahd Von Zarovich is tricky to impersonate
Some encounters are downright deadly
Distracting side quests
Despite having different themes, Storm King's Thunder and Curse of Strahd are always competing for the top spot. Well, both modules are excellent, truly highlighting the real essence of D&D.
STK is ambitiously large, with all sections brimming with politics and threats from giants. COS is also a sandbox adventure but it's more focused on the vampire Strahd and the dark country known as Barovia.
Curse of Strahd is the real winner but only by a small margin. There are no dull moments in COS because players are always on their toes. Strahd's castle punishes careless players, and the vampire himself is a charming and dangerous villain. Storm King's Thunder only falls short because of some lengthy areas and a few anticlimactic battles.
Final Reminders
Once you've chosen a D&D adventure for your table, the fun can now begin. If you're a DM, you may need to spend long hours to grasp the adventure module and incorporate your custom ideas. If you're a player, you're in for a visual-mechanical treat since a D&D module has many pages of lore, stat blocks, artwork and prose.
Don't hesitate to start with easy modules. A good DM can make an easy module challenging without causing the module to drag on. Eventually, you and your friends can move on to more difficult modules that feature stronger enemies or deeper plot connections.
What do you think about the adventures reviewed above? Share your thoughts in the comments section below!