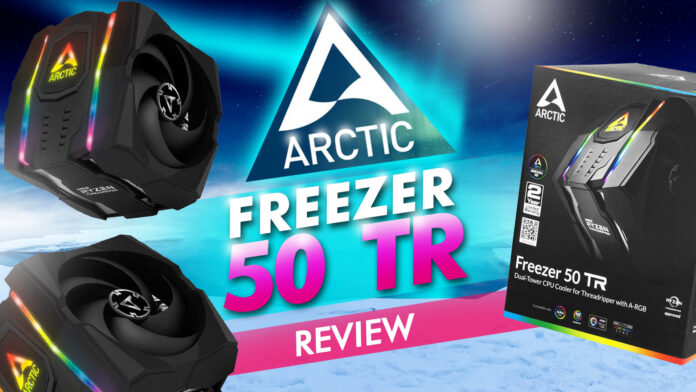 With the new and more powerful processors rolling in, it truly is a challenge to keep them cool at all times. Even though new processors are designed to perform well at high temperatures, coolers help ensure they run in a stable manner.
Some processors come with box coolers. While it's true that they get the job done, investing in a third-party cooler allows you to push your processor's capacity a lot further. If you're into overclocking, that's all the more reason for you to consider investing in one.
But with plenty of options to choose from, it can be a challenge to pick the right one. That is why we reviewed the Arctic Freezer 50 TR, so you don't have to.
At a Glance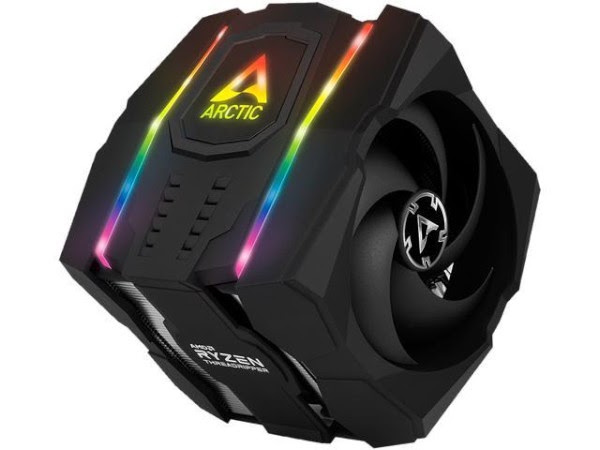 Tech Specs:
Height: 165 mm | Width: 149.5 mm | Depth: 147.8 mm | Base Height: 31.8 mm | Cooling Fans: 1x 120 mm x 25 mm, 1x 140 mm x 25 mm | Weight: 2.7 lbs (1.24 kg) | Socket Type: sTR4, sTRX4 | Connectors: 2x 4-pin PMW, 1x 4-pin RGB
The Arctic Freezer 50 TR is an air cooler designed for AMD Ryzen Threadripper processors. It includes a pair of brushed-steel mounting brackets with integrated machine bolts and a small packet of Arctic's MX-4 thermal compound right out the box.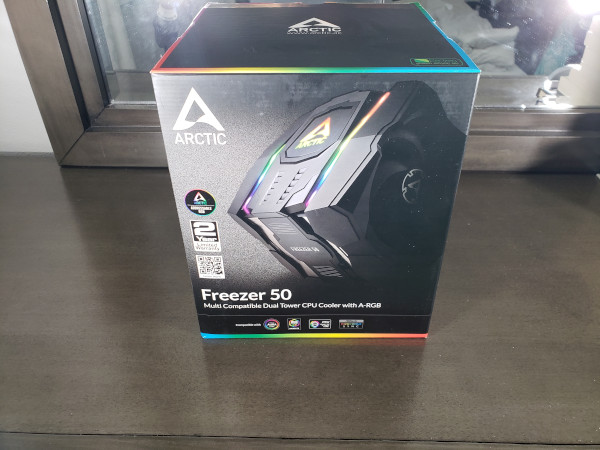 The Freezer 50 TR has eight nickel-plated heat pipes from the base, which spreads throughout the stacked cooling fin to effectively provide thermal dissipation. This air cooler has three fans, a 140 mm fan sandwiched between two 120 mm fans located on each end. The 120 mm fans can have a push or push-pull configuration, giving you maximum airflow. The center 140 mm fan's lighting can be controlled via the aRGB lighting module or the control board.
Since the Freezer 50 TR is designed to contact the processor through the heat pipe solution directly, you can expect stellar cooling performance, especially compared to box coolers.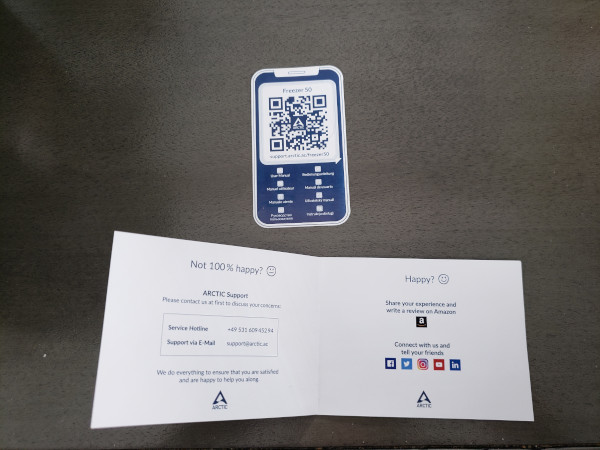 Unlike most coolers, installing the Freezer 50 TR on your motherboard can be challenging, but the QR code should lead you to the instructions. As long as you follow the instructions, getting it done should not be a problem.
With all that said, let's cover each feature it has in detail in the next section.
Arctic Freezer 50 TR Features
Dual Tower and 8 Heatpipe Design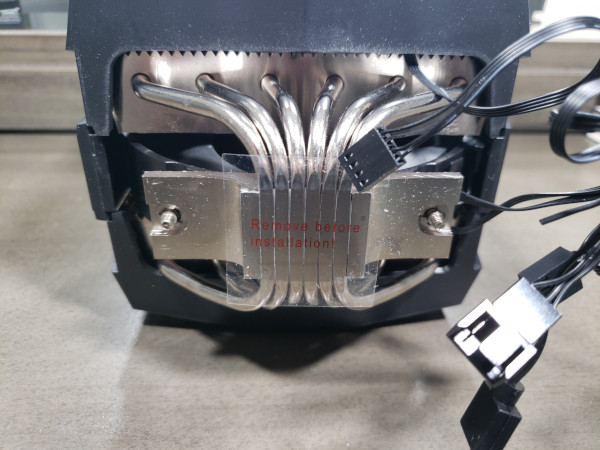 The cooler has a dual tower design and eight heat pipes that directly touch the processor for the best possible heat dissipation. This twin-tower CPU cooler is asymmetrical to provide a broader cooling surface.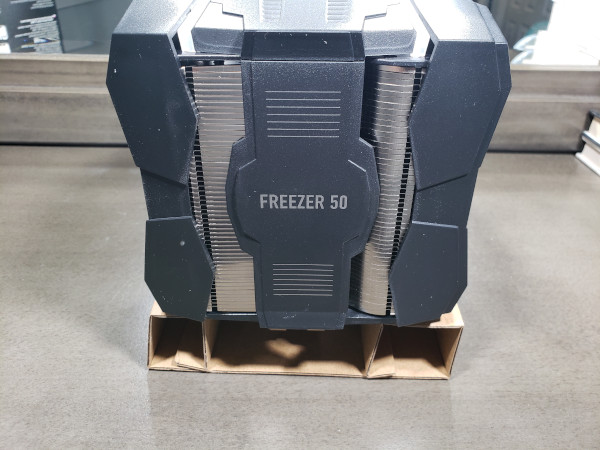 Due to the Freezer 50 TR's cooling performance, it deserves to be recognized as one of the best air coolers for AMD Ryzen Threadripper processors.
Better Cooling Without the Noise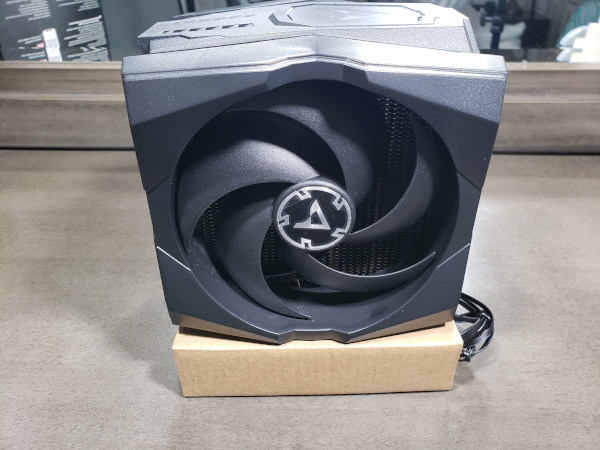 The Freezer 50 TR has a TR4 socket type and should fit perfectly on any Threadripper platform– including the AMD Ryzen Threadripper 2990WX, a processor capable of very fast clock speeds.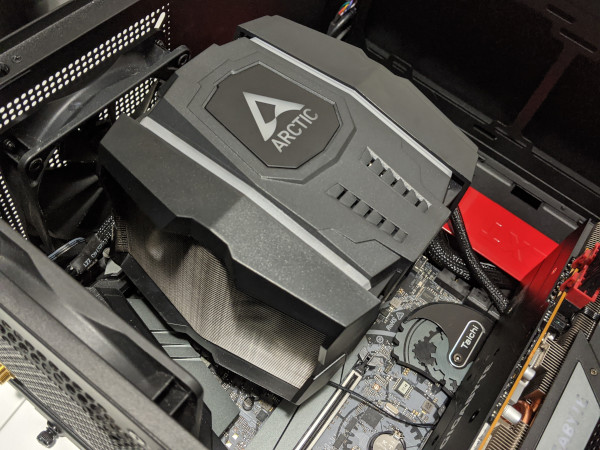 Even with all the cores running, the Freezer 50 TR should keep it cool enough to ensure stable frames. What's great about the cooler is how it runs fast without being too noisy.
Great Airflow
Powerful processors like Ryzen Threadrippers usually benefit more from liquid cooling than air cooling. But because of how the Freezer 50 TR is designed, it can perform just as well.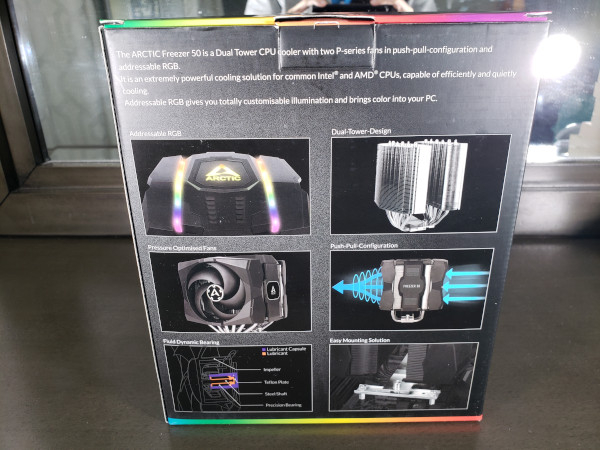 The cooler has a total of three fans. There are two 120 mm fans on both sides with a 140 mm in between. Both the 120 mm fans feature a push-pull configuration that increases airflow performance and lowers the noise level. At max power, the fans can run as fast as 1800 RPM.
aRGB Full-Color Control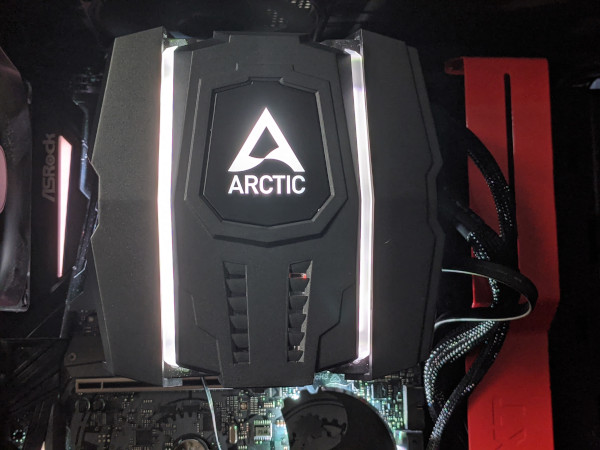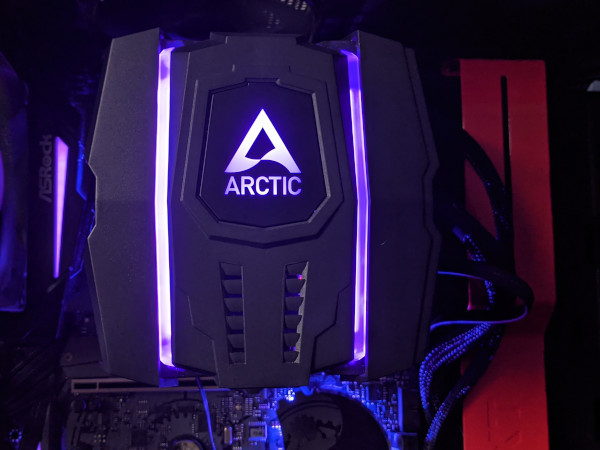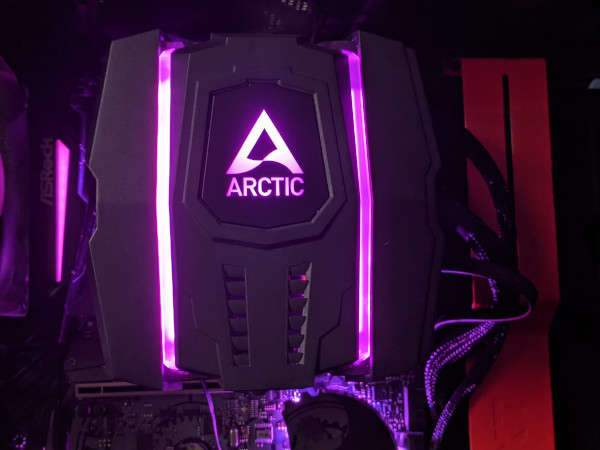 The Freezer 50 TR has 13 aRGB LEDs installed to add a bit of flair to your rig. It's also compatible with the RGB standards of popular motherboard manufacturers.
Unfortunately, you'll have to connect the cooler via an external controller (sold separately) to synchronize the lighting with the rest of your hardware. On the other hand, it works great when installed directly via the aRGB motherboard connection.
Something You Should Consider
The Arctic Freezer 50 TR is built to perform and tame Ryzen Threadripper processors, explaining why it comes with a massive heatsink that could block your RAM.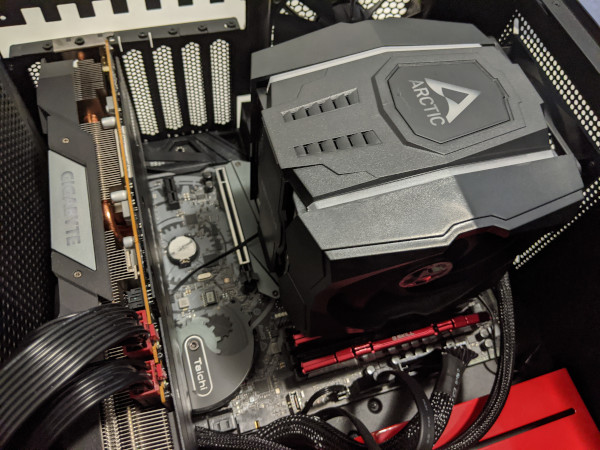 It is essential to use RAM modules with a height of only 37.5 mm or less. Exceeding just a little bit could still fit just as long as the modules have a V-shape heatsink.
If you're thinking about removing or repositioning the front fan to gain space for your RAM, you'll just be disappointed. You see, the middle fan contains the RGB lighting, and it is integrated in such a way to provide a seamless appearance.
Conclusion: Should You Get It?
The Arctic Freezer 50 TR is an air cooler that is more than capable of keeping AMD's Ryzen Threadripper processors cool. It is massive and has three fans that work in synchronization to provide the best performance.
Unfortunately, its most outstanding feature is also its weakest link. If your RAM modules' height exceeds 37.5 mm, you'll have problems fitting everything in. Otherwise, the Freezer 50 TR is an option you should consider, especially since it isn't as expensive as AIOs.