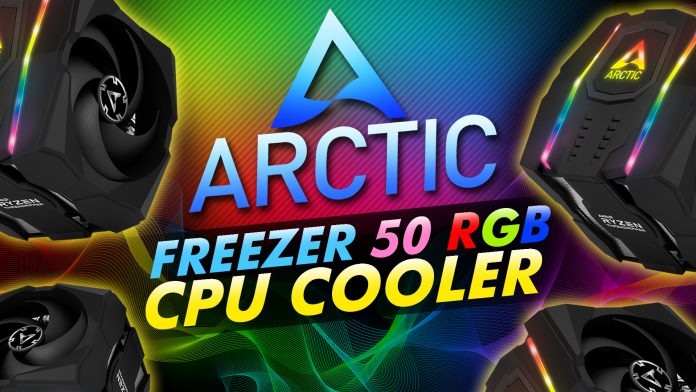 Arctic, the company responsible for some of the coolest (wink, wink) PC cooling solutions, releases the Arctic Freezer 50 RGB CPU cooler, a dual-compatible, dual-tower CPU cooler that works with both Intel and AMD chipsets. It is now available on Amazon and their website for $74.99 MSRP.
Coinciding with the release of AMD's new Ryzen Threadripper, the Freezer 50 aims to rein in the high temperatures more modern CPUs can reach. An innovative dual tower design creates powerful and consistent cooling capabilities while keeping noise levels low while looking good, doing it with a bunch of sexy RGB lights.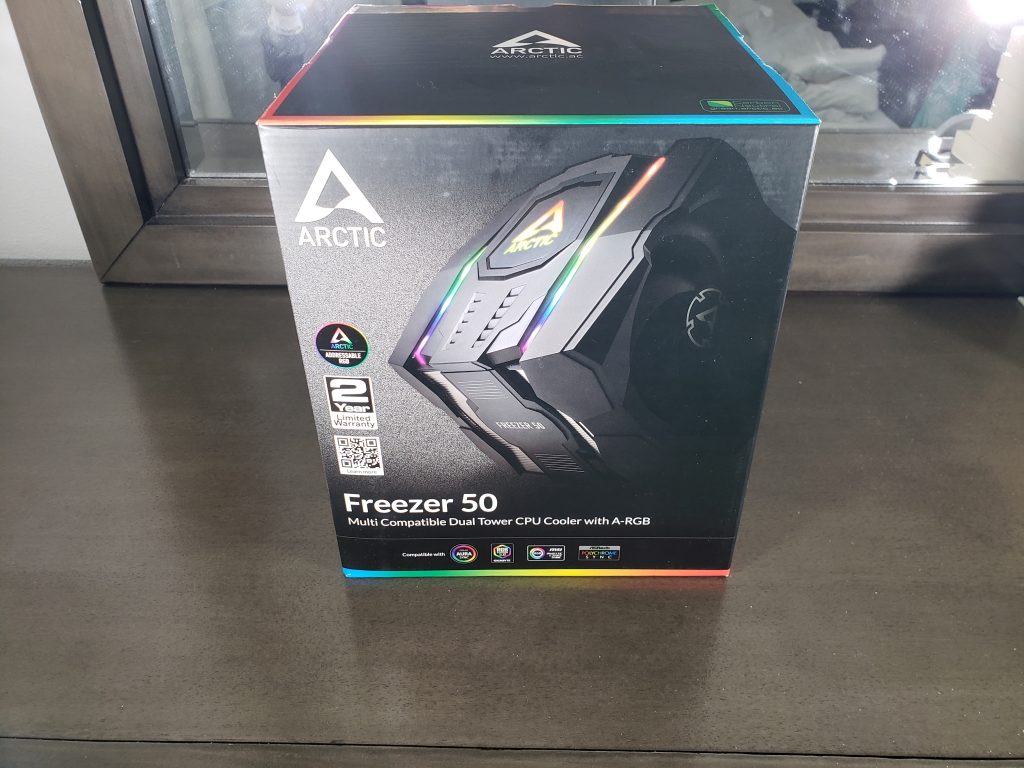 This chonky CPU cooler, one of the most potent Arctic has ever created, features six huge U-shaped direct-touch heat pipes that deliver cooler temperatures directly to the CPU. 104 aluminum fins make up the most efficient heatsink ever developed for high-end CPUs. Two fans – 120mm and 140mm, respectively – run at up to 1800 RPM providing stellar airflow for your CPU.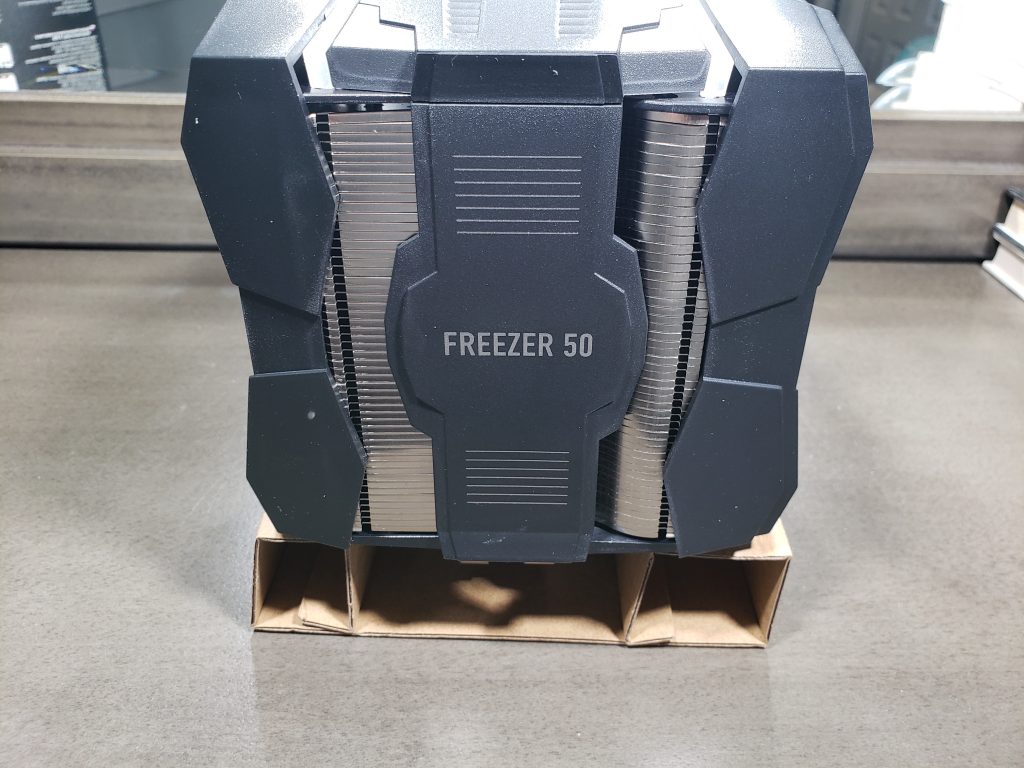 Two RGB strips provide the full RGB spectrum with multiple lighting modes. While it doesn't have software support that helps program the aesthetic, Arctic does provide a variant of the Freezer 50 with an external A-RGB controller for full control of your lighting.
Overall, the Arctic 50 is one of the most exciting coolers to come out this year. With the release of the next-gen AMD CPUs, which promise to be AMD's best, we're expecting a ton of enthusiasts who want to push their rigs to the limit to pick up this cooler. We know we are.
We'll keep you updated on our full review for the Arctic 50, as well as our tests and benchmarks. We can't wait to show you what this puppy's capable of. Keep watch for our full review, and our master list of the best RGB coolers you can get right now, including the Arctic 50.