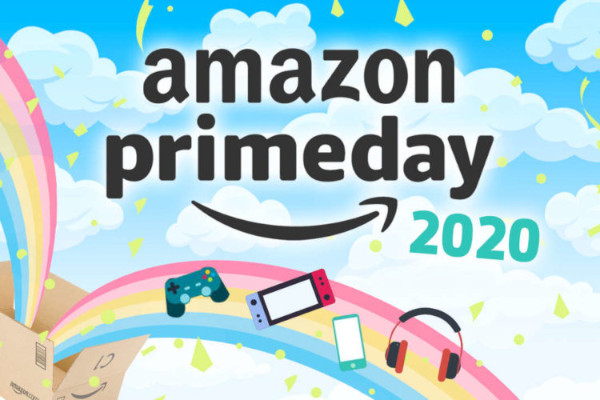 This year's Amazon Prime Day has been delayed for many months now. Many even assumed that the event was canceled altogether, until Amazon's announcement on September 27.
With that clarified now, what can you do? Is it too late to make preparations? In this article, we cover all the things you need to know to make sure you're ready when deals pop up in the coming days.
Note: We're going to update this article throughout the event, so bookmark this page to make sure you're up-to-speed on the best tech deals.
What Is Amazon Prime Day?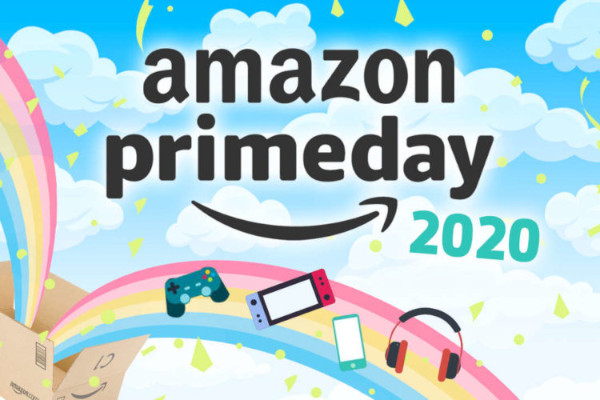 Amazon Prime Day is an annual savings extravaganza exclusive for members of the Prime service. This two-day event offers members discounted prices on millions of products across various categories.
To view some early Amazon Prime Day 2020 deals, you can check this link. If you want to learn more or try Amazon Prime, click this link.
When Is Amazon Prime Day?
Amazon has officially confirmed that this year's Prime Day will take place on October 13 and 14. To be more precise, the deals will start dropping at midnight PST.
Amazon Prime Day is usually scheduled months ahead of Black Friday and Cyber Monday. However, because of the delay, all three events will transpire in close proximity, so expect more deals as we approach the holiday season!
With that in mind, you should reserve funds for your priority tech deals come Black Friday and Cyber Monday, possibly even shave a few bucks off the PlayStation 5 and the Xbox Series X.
Today's Amazon Prime Day Deals (Updated Hourly):
Monitor Deals
Gaming Peripheral Deals
PC Set
Processor
Motherboard
Graphics Card
RAM
Storage Device
Keyboard
Mouse
Mouse Pad
Casing
Laptops
Console Devices
Controllers
Storage Device
Games
Headsets
Accessories
Mobile Phones
Is Amazon Prime Day Affected by the Global Pandemic in Any Way?
Apparently, everything is affected by the global pandemic as it is the very reason Amazon Prime Day 2020 was delayed.
Like the rest of the business world, Amazon has been experiencing supply chain issues. Chief Executive Jeff Bezos had approved the event's delay on top of removing the daily deals on their page to help alleviate the problems caused by the pandemic.
Anything New With This Year's Amazon Prime Day?
Amazon Prime Day 2020 will take place later than usual due to safety concerns arising from the global pandemic (the annual event is typically held in July).
In 2017, Prime Day lasted only 30 hours, whereas, in 2018, it lasted for 36 hours. In 2019, it held out the longest— 48 hours of the best deals all-year-round.
This year, Amazon will mimic last year's Prime Day and will last for a full 48 hours. Apart from that, it's pretty much the same, with deals constantly being updated throughout the event's duration.
For this reason, we're dedicated to ensuring you won't miss the best deals. We have people already on the lookout for bargains. Read on to find out about these deals.
What About Other Online Retailers?
Rival retailers like Best Buy, Target, and Walmart are expected to offer equally-compelling deals to compete with Amazon on Prime Day. That means even if you are not a Prime member, you can still cash in on discounted products during the shopping holiday.
What About Overseas? Can Other Countries Take Part in Amazon Prime Day 2020?
Amazon Prime Day 2020 will be held in the United States, the United Kingdom, Spain, Mexico, UAE, Singapore, Luxembourg, the Netherlands, Italy, Germany, France, Japan, China, Australia, and Austria. Turkey and Brazil will also be participating in the event for the first time.
What Are the Best Tech Deals I Should Look Out For?
We'll be adding a wide variety of tech deals as soon as they're available, but deals on Amazon gadgets, like Kindle eReaders, Echo smart speakers, Fire tablets, and Fire TV sticks are almost a given. Alexa-enabled devices will also get huge discounts.
Early Amazon Prime Day Deals You Can Get Now
Early deals usually pop up two weeks ahead of Prime Day, and since the shopping holiday is only a week away, Amazon has already started offering daily deals leading up to October 13.
If you're an Amazon Prime member, you can already avail of the following:
Amazon Prime Tech Deals:
Kindle Products:
Music and Movie Products:
Others:
What Can You Do While Waiting for Deals?
Even though we're still days away from October 13, you can already find some of the best daily deals leading up to the big day via this link. We advise you to bookmark this page for easy access.
Things You Should Do To Prepare for Amazon Prime Day
Before you jump for joy after seeing a massive discount on an item, make sure it's legit, meaning it actually reflects a discounted price. 
How do you do this?
Would I Get Bigger Discounts if I Wait Until Black Friday?
This question wouldn't be relevant if Amazon Prime Day 2020 pushed through back in July. Since this year's Prime Day is set really close to Black Friday and Cyber Monday, there has to be a strategy you can take to save the most money.
It's unlikely we'll see the same kind of deals for both events as running the same sale for three straight months could adversely affect Amazon. That also means you might regret waiting to get better deals on Black Friday instead of cashing in on Prime Day.
What Were the Best Deals Last Year?
The following were the best deals last year, and it's likely we'll see similar items on sale this year— or even upgraded models or versions.
Monitors:
Gaming Peripherals:
Headsets:
Laptops and Chromebooks:
Headphones and Speakers:
Smartphones and Smartwatches:
Others:
Parting Words
This article will be updated round the clock throughout October 13 and 14. To ensure you're getting the most timely updates, we recommend you bookmark our page to see the latest deals.