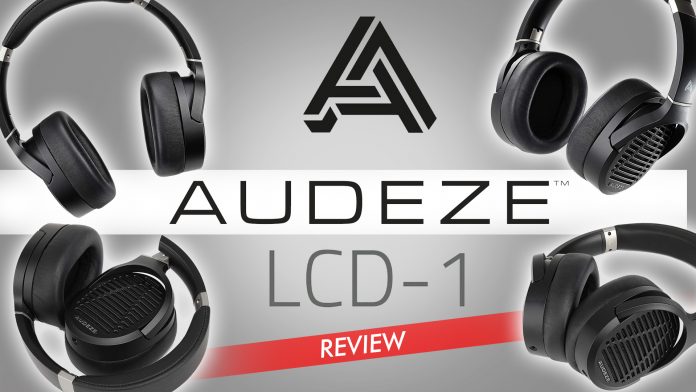 The Audeze LCD-1 is one of the newest releases from the audio company, and I'd even dare say that it's one of the best they've ever released. This pair of planar magnetic headphones are designed for studio use, but today I'll be reviewing them for the rest of us, who will likely be using these for casual listening, gaming, and even travel. So, is the Audeze LCD-1s worth it?
Spoiler alert: yeah.
Audeze LCD-1 | Audiophilia Made Mobile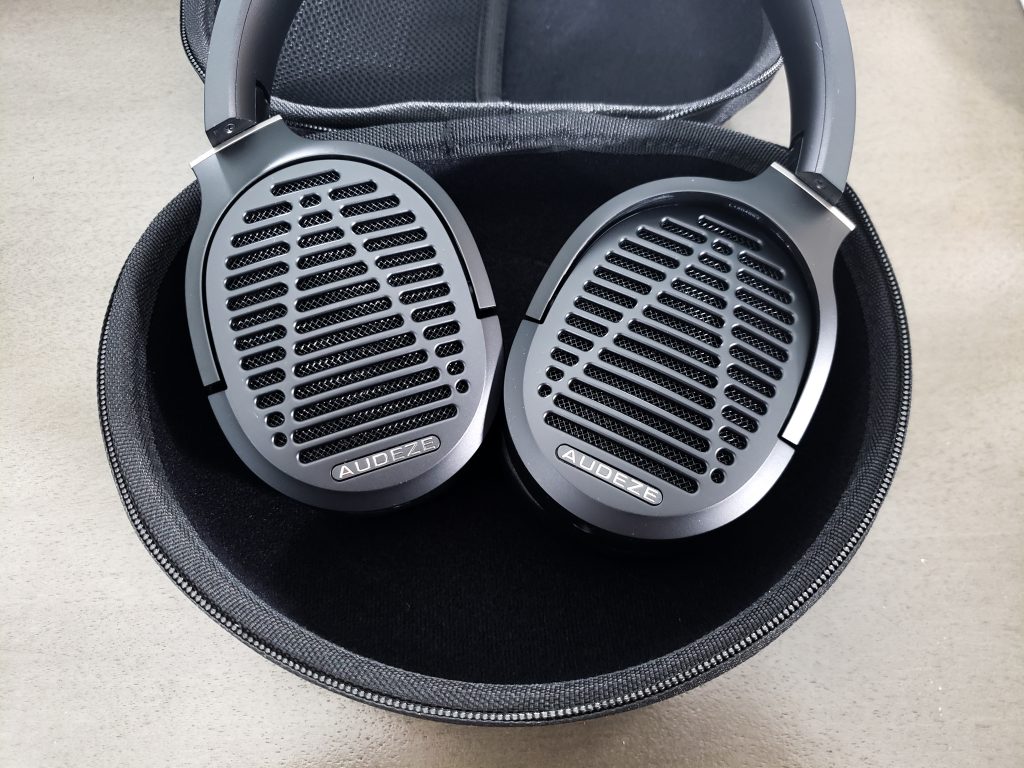 In The Box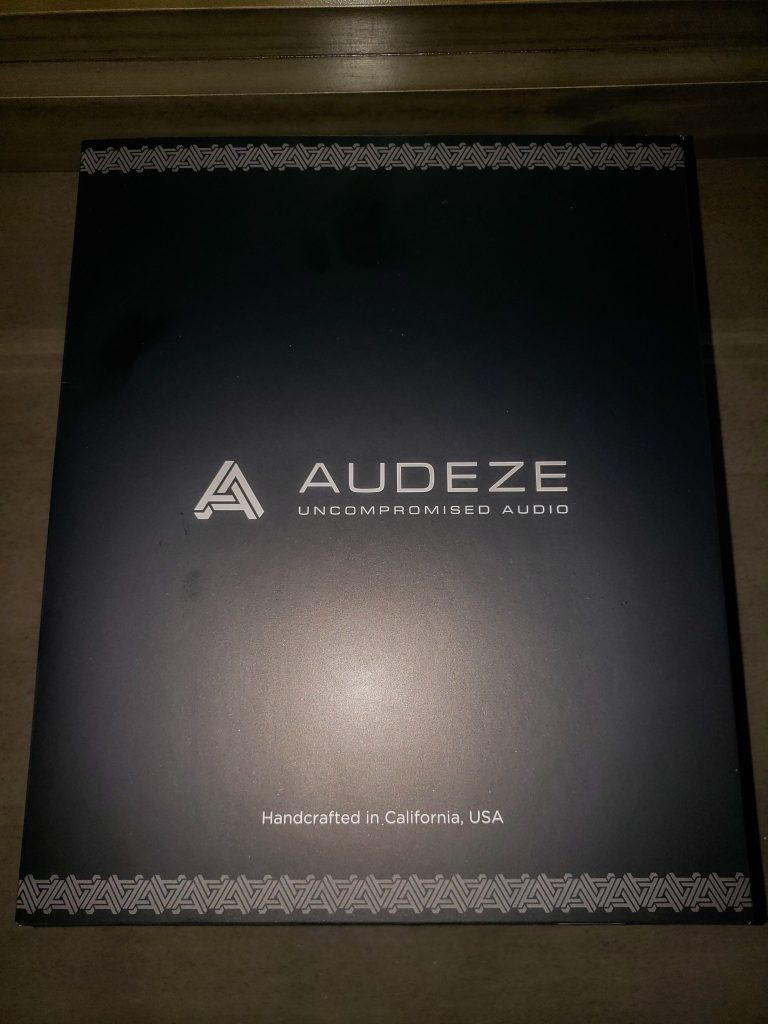 The first impression about the box is it feels like a premium product. It's a plain matte box with just the logo, brand name, and point of origin on the front, with some striking copy on the back.
Audeze did an excellent job of keeping just the basics in here – they want you to know that you're paying for good ol' sound quality here, not meaningless freebies. Inside the box, you find a nifty carrying case, a 3.5mm to 3.5mm audio cable, a 3.5mm to 6.35mm adaptor, and a certificate of authenticity.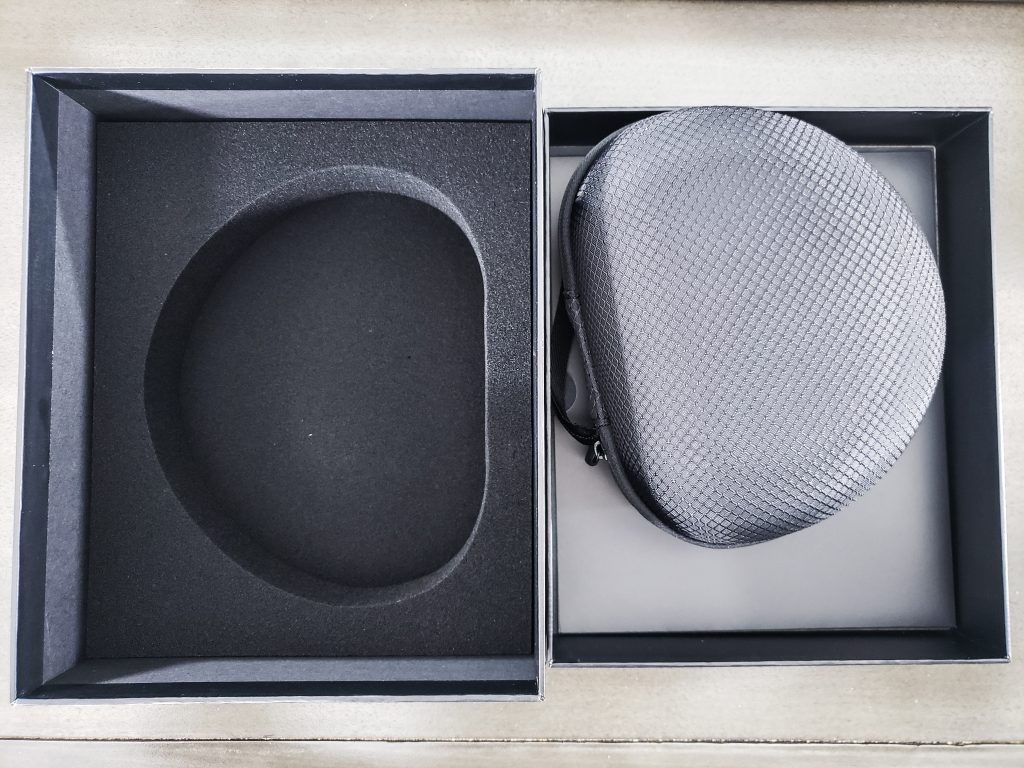 There's also a friendly thank you note from the Audeze team. It's a nice personal touch that I wish many other brands would follow. There's just such a shortage of impersonal communication between brands and its end users that these little things just tug at my heartstrings—much appreciated, Audeze.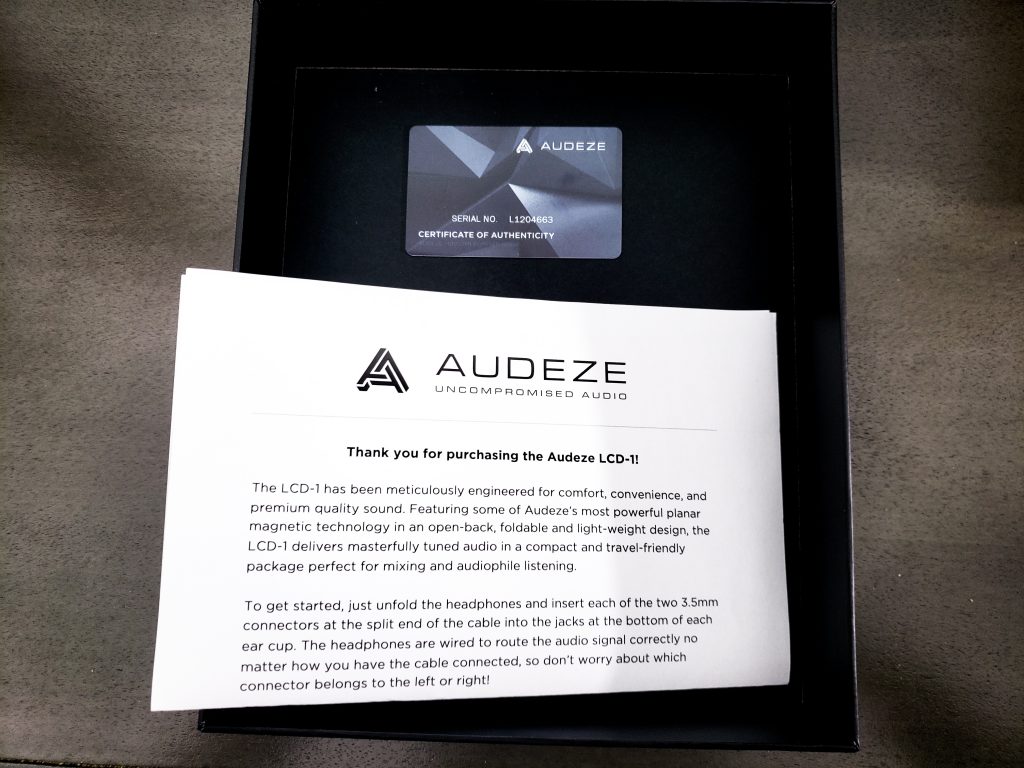 Unboxing was a breeze, with every component neatly tucked in their corners. The LCD-1s themselves came out of the carrying case, which showed off how portable these things are. Audeze built the LCD-1s for studio use, but making it travel-friendly was a nice icing on top.
Design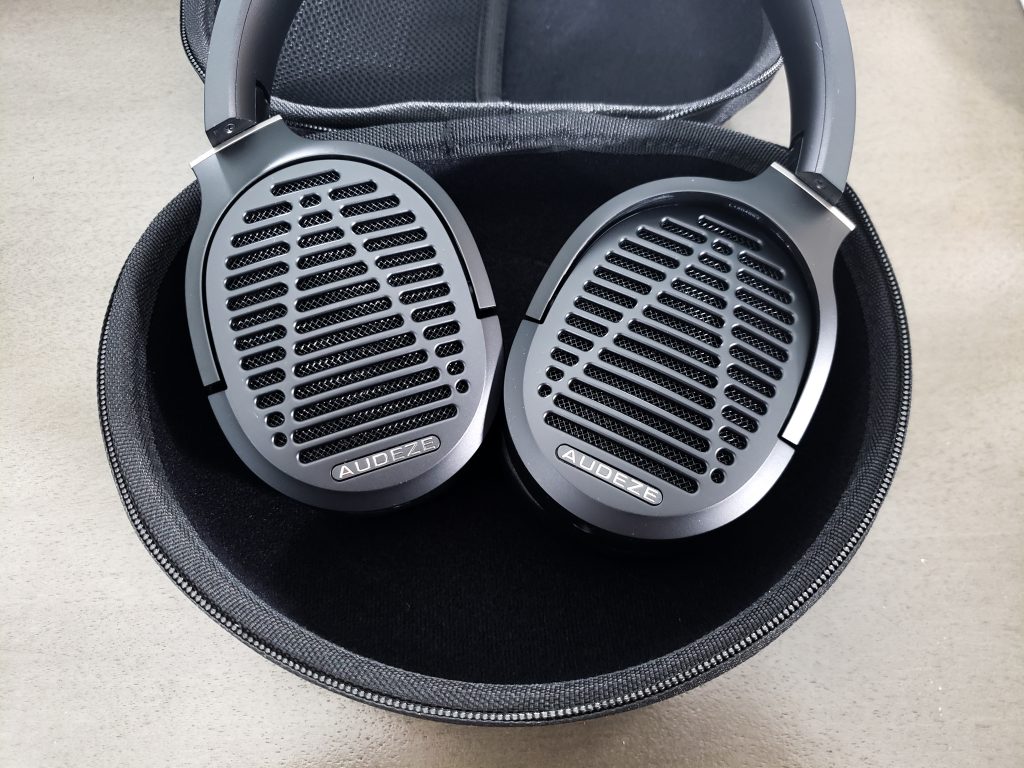 The LCD-1 has a striking but practical design. It uses a lightweight matte plastic chassis, giving it a very retro feel. The grilles on the sides of the cups are reminiscent of the Sennheiser HD518's cups, though slightly bigger. The leatherette earcups, as well as the headband, are stuffed with comfy memory foam that adapts to your head and ear size.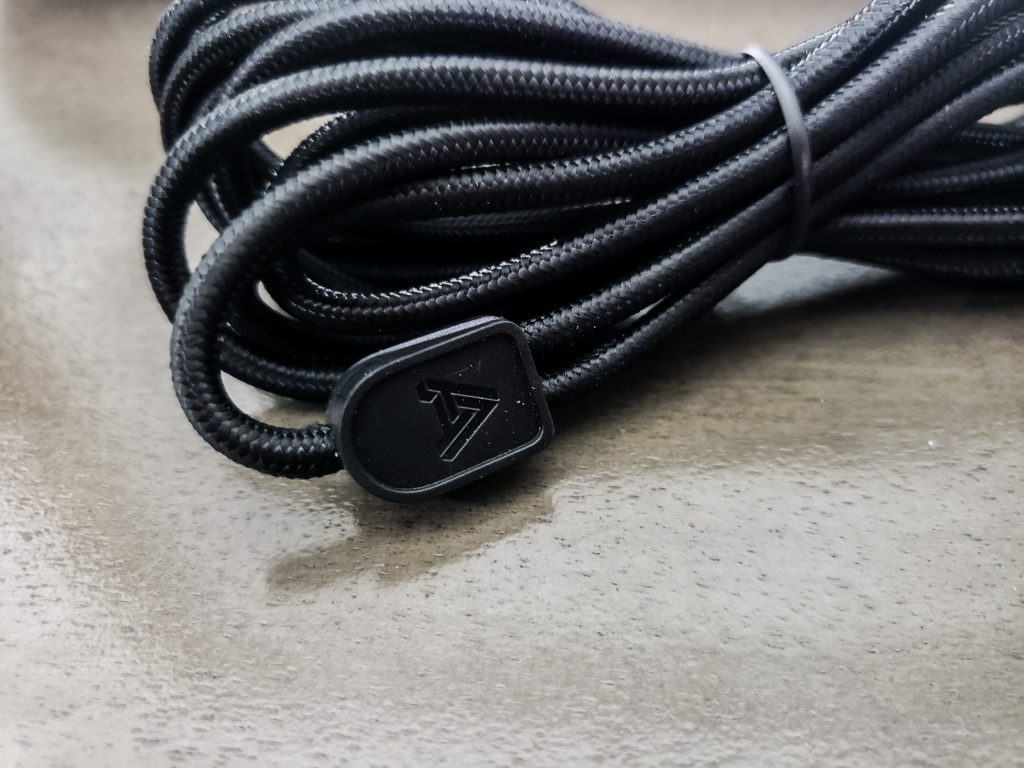 The detachable cables are braided, which is a welcome addition. Braiding cords protects from the usual wear and tear, besides being an aesthetically pleasing cable overall. The connectors are gold plated that, while it doesn't add to the audio experience, does look pretty cool, in my opinion.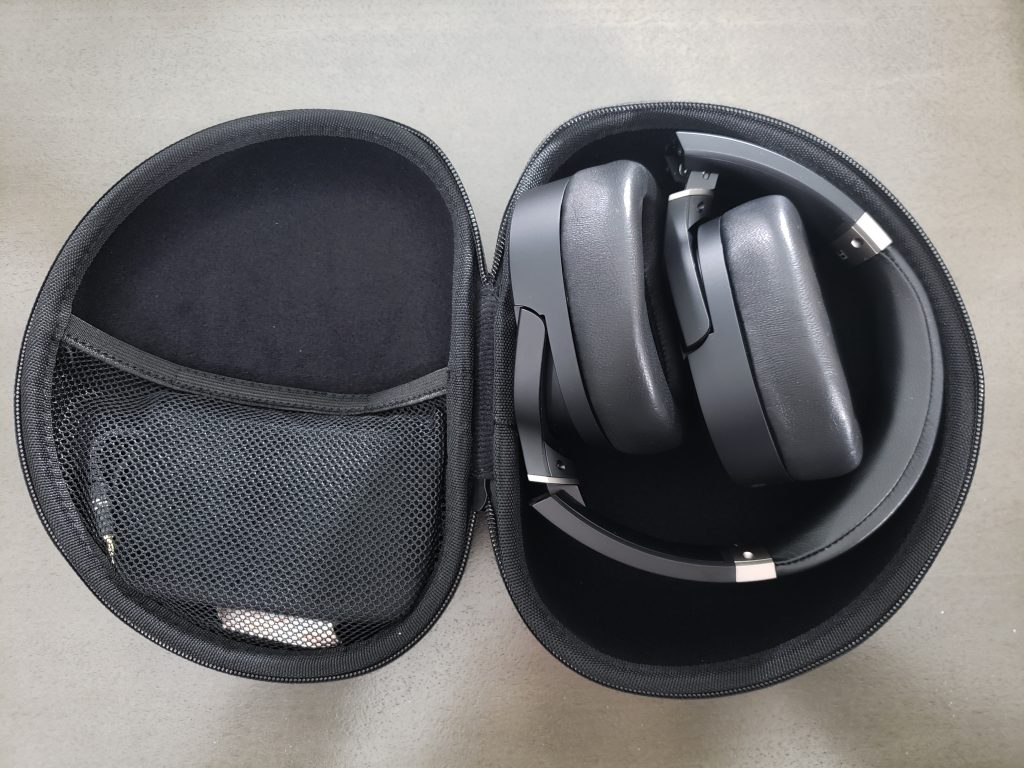 The cups fold at the stems to be more compact and fit nicely into its carrying case, made of hard plastic covered in soft mesh fabric, giving it a robust and very tough feel. The LCD-1 folds rather nicely into a compact shape about the size of a big fist, making it perfect for bringing along on the road without being a bulky addition to your travel bag.
All in all, this is a beautifully well-designed product, with a lot of thought put into not just its aesthetics but its overall performance — which you'll hear about later.
Build Quality
The Audeze LCD-1's build quality leans towards portability. It's lightweight and sturdy enough to bounce around inside its case during rough rides. They're not indestructible, and planar magnetics are sensitive in their own right, but I think the LCD-1 can manage to take a few knocks.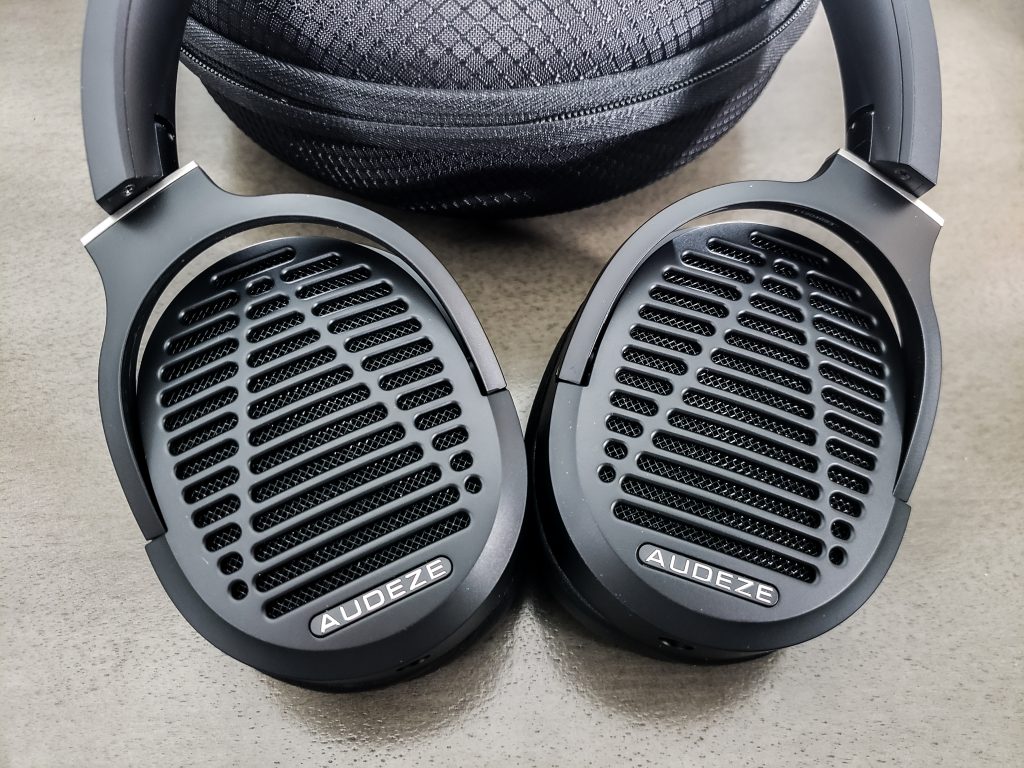 Inside, however, is where the real fun begins. Audeze thought to bring audiophile-level internals to the middle market, particularly with its planar magnetic setup. Planar magnetic headphones, instead of the usual neodymium-magnet drivers, use two strong magnets on either side of a super-thin diaphragm. That diaphragm then vibrates to create sound.
Planar magnetic drivers create a more vivid, wide soundstage compared to dynamic drivers. This leads to so much more immersion in the sound. Add that the LCD-1 is an open back pair, which just lends to create a more massive feel when you have these on your ears.
One more quality that planar magnetic drivers have is how they won't require you to have your headphones connected to a preamp just to get the best sound out of it. The LCD-1's more-than-competent drivers work just well with a simple 3.5mm plug connected to your smartphone, laptop, or any other device with a headphone jack.
We typically only see this type of engineering reserved for audiophile-level headphones that can cost up to thousands of dollars, but Audeze brings it with the LCD-1 to the rest of us. Do you know how many headphones say they have "audiophile-level" quality? The LCD-1 is the first pair of headphones I've ever reviewed that was true to its word.
Performance
The LCD-1 isn't the first pair of planar magnetic headphones I've had, but it does feel a lot more massive. The LCD-1 has a vast audio range. Soaring highs, clear mids, and a reasonably thumpy bass create very accurate sound reproduction, even without a preamp. I tested it on the Halo theme (of course), and here's what I found: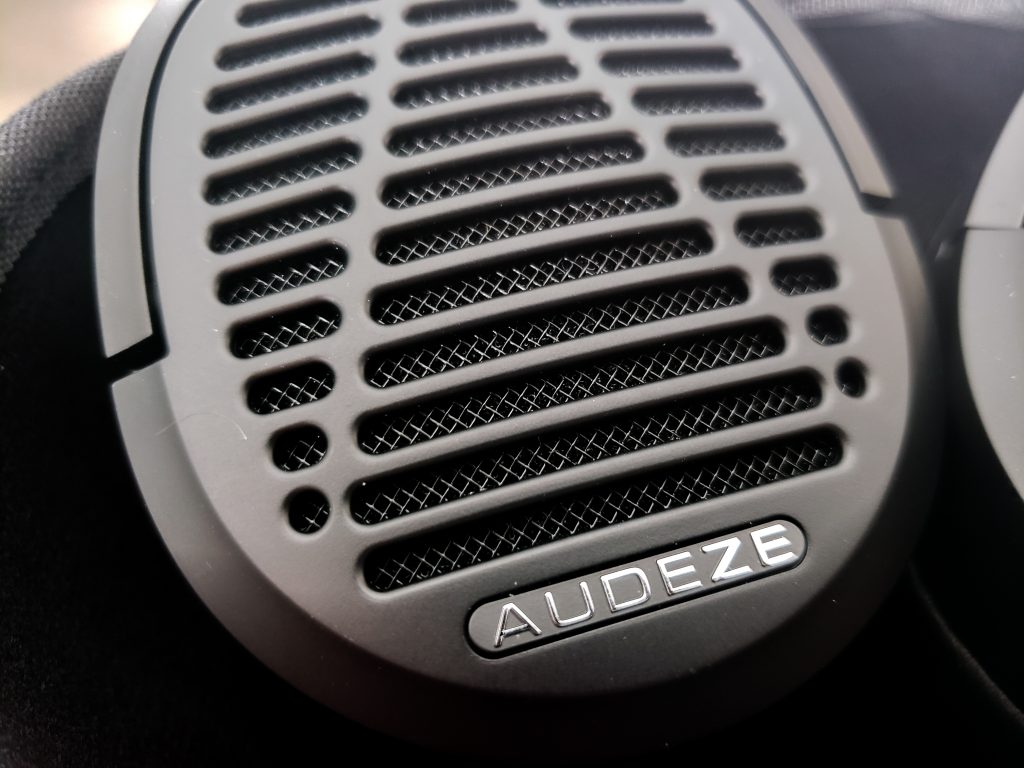 The lows were nice and thumpy. The drums sounded booming, and the brass instruments were nice and prominent. The mids, where the chanting was, were not drowned out by the highs: particularly the violins and the brass section. Every element of the orchestra and chorus stood out on their own, and I was very much able to pick out individual sections of the song.
There's not a lot to not like about the LCD-1s. They're fabulous audiophile-grade headphones that don't disappoint. They're surprisingly good for the price Audeze is asking for them; it's almost criminal.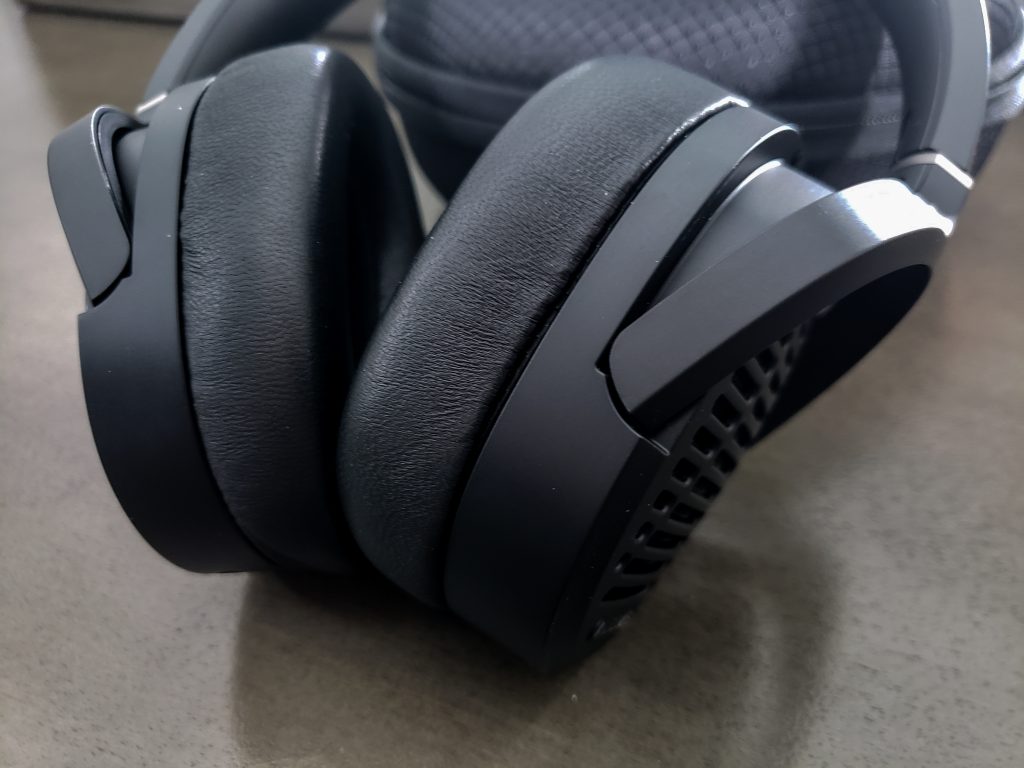 As far as comfort goes, the LCD-1s are great. The foam pads aren't too firm, giving way just enough to let your ears nestle into them. They do get a bit warm after a couple of hours but not to the point that my ears were sweating bullets. However, your mileage may vary as I imagine those living in warmer climates might find this to be a bit too hot for them. However, being open back, there's decent enough airflow to keep your ears cool.
They're not heavy to use, and there wasn't much strain on the top of my head even after 2 hours of use. I can comfortably wear these on a long plane ride and fall asleep with them on.
Usage
I think people who travel a lot would find a lot of use for the Audeze LCD-1. Being lightweight and portable really lends a lot to its charm. The fact that it's rocking a planar magnetic driver is significant. If you're used to tinny-sounding earbuds when you're on the go, you'll be pleasantly surprised with the night-and-day difference in audio quality.
Grab a pair of the Audeze LCD-1s as your daily driver during your commute or when traveling. While it doesn't provide a lot of noise cancellation, the soundstage is wide enough. The volume is loud enough to make you feel immersed in the sound, forgetting everything else around you while maintaining a certain level of situational awareness.
For those who do mobile podcasts or IRL streams, this is a good pair of monitor headphones that you can bring around to make sure you have the best audio quality for your recordings and casts.
However, I still think the LCD-1 is a great pair of indoor headphones, especially for gamers. Having such a high level of audio clarity can help many games, such as competitive shooters. There's no bias towards the low end like many gaming headphones do, but given how accurate the sound reproduction is, it shouldn't matter.
Final Thoughts
Overall Rating: 9/10
I was blown away by the performance of the Audeze LCD-1. I've tried a few audiophile-grade headphones, and the LCD-1 will find itself at home with some of the greats as an unassuming but hard-hitting pair of cans. I'd like to reiterate: the quality you get for this pair of headphones is well above what you pay for it. The Audeze LCD-1 is proof for me that it doesn't take much to create a refined audio experience and that a lot of these "audiophile" headphones are just over-engineered to make them seem premium.
The LCD-1's low-key looks and high-quality performance make it the perfect gift for your music-loving friends who travel a lot or for yourself if you're looking for a pair of high-quality, all-purpose headphones.
If you'd like to get your hands on a pair, check them out on their Amazon page, or visit the Audeze website. They ship worldwide!