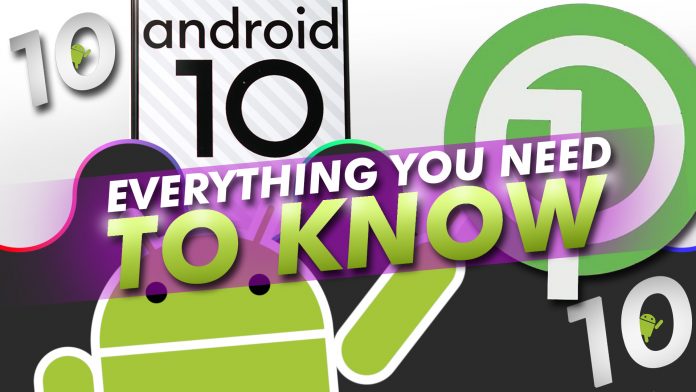 After six beta releases, Android 10 has officially arrived, and it comes with a handful of new features. Some of the most notable changes in this version include a substantial rebrand, the much-anticipated dark theme, a renewed focus on privacy, and support for new technologies like Foldables and 5G. 
The upgrade has started rolling out on all the Google Pixel devices, the OnePlus 7, the OnePlus 7 Pro, and the Essential Phone. Other Android smartphone manufacturers are expected to get the update by the end of this year or in the first quarter of next year.
Read on to find out everything you need to know about the latest version of Android!
Massive Android Rebrand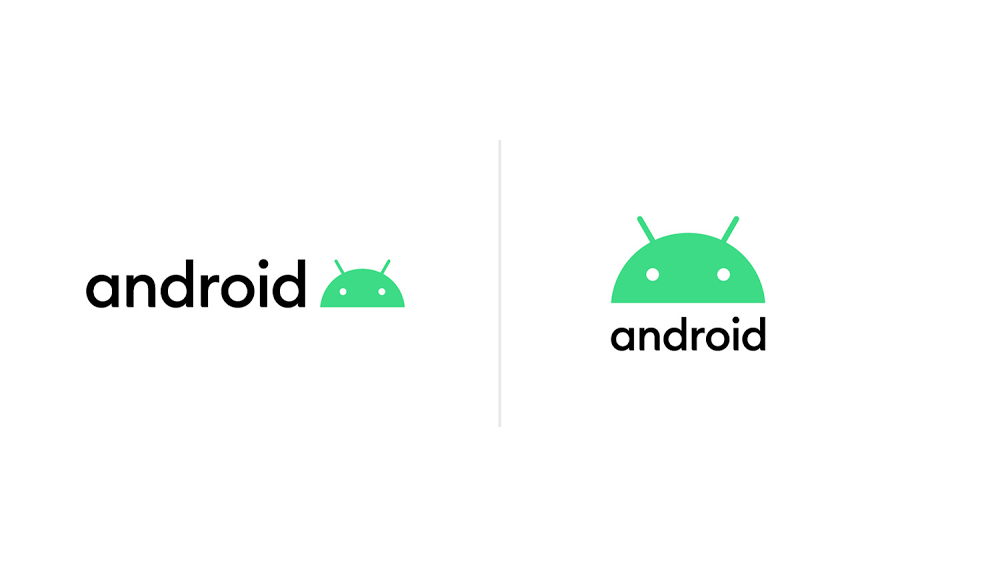 Ever since Android 1.5 Cupcake, all the versions of the mobile operating system have had a tasty dessert name attached to them. There has been endless speculation about the identity of Android Q, and it shows that Google has moved away from alphabetized dessert names. Instead, the company is shifting to a more straightforward numerical naming scheme with Android 10. The rebrand is reminiscent of the way Windows 10 was for Microsoft— a way to enhance, refine, and merge the ideas that have characterized the platform over the years.
Google has refreshed the look and feel of the Android brand with a redesigned logo that patently features the green robot head. The little robot head now appears whenever the Android logo text appears. 
The Android image has changed quite drastically as is does away with the more playful dessert names. Be that as it may, the modifications don't end there.
Dark Theme
After years of anticipation, Google has finally integrated a system-wide dark theme to Android 10. The theme uses true black to make it easier on the eyes and extend the battery life of phones that have OLED screens where black pixels are completely off. Moreover, the company has set up a new API that allows developers to make their apps go to a dark theme when it is activated system-wide. 
Google apps like Calendar and Photos have already incorporated the dark theme, but it may take some time for some of your favorite apps to adopt the API.
There is also a new theming section buried in the Developer Options of Android 10. These options allow you to change the accent color of your phone in place of the default Pixel blue. 
The color choices include the following:
Black

Green

Purple

Cinnamon

Ocean

Space

Orchid
In the Android 10 Beta 2 release, a new app called "Pixel Themes" emerged. Although it was not entirely functional, it is expected to be formally launched together with the Pixel 4.
Improved Privacy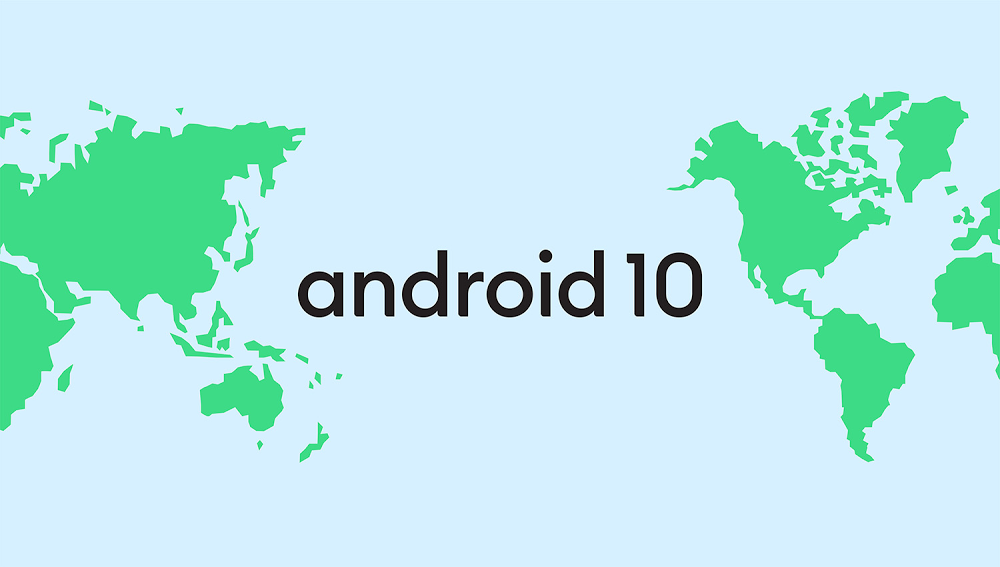 According to a report from the International Computer Science Institute, more than 1,000 apps on the Google Play Store harvest data even after the user denies permission. Developers would take MAC addresses from routers connected to the phone and store device-identifying IMEI numbers and share it with other app creators. Some even used image metadata to determine user locations.
With Android 10, Google has implemented new privacy controls that let users determine how and when data on your device is shared. Apps that request your location will now show a pop-up that asks if you want to grant access all the time, only when the app is running, or never. You can even opt-out of ad retargeting and personalization with this updated.
To make customizing these settings easier, Google has also added a dedicated section for privacy in the Settings Menu.
Foldable Support
With foldable phones slowly hitting the market, Google has optimized Android 10 with specialized features to ensure that the experience of these new devices is as good as it gets.
According to Google:
"To help your apps to take advantage of these and other large-screen devices, we've made a number of improvements in Android Q, including changes to onResume and onPause to support multi-resume and notify your app when it has focus. We've also changed how the resizeableActivity manifest attribute works, to help you manage how your app is displayed on foldable and large screens."
Although these changes are geared towards app developers, they should give rise to proper optimization for foldables that users will benefit from in the long run.
Bubble Multitasking
Facebook Messenger employs chat heads as a convenient way to keep active conversations on-screen while doing other tasks outside of the app. People who have used chat heads before should be familiar with the new bubbles feature for Android 10. Google is implementing the same idea for supported apps and referring to it as a new way to multitask. 
Google has shown the new feature in action with apps like Messages and Hangouts, and it works pretty much like chat heads. However, the company is reducing development time, interactivity consistency, and user privacy safeguards, so it should soon be available on apps outside of the Google ecosystem.
Google Play System Updates
Receiving security updates on time is crucial as devices are becoming bigger targets for hackers all over the world. Google delivers these updates at least once a month, but they usually reach devices from other manufacturers late. With Android 10, a new feature lets users download Security and Privacy fixes directly from the Google Play Store as soon as they are available. 
Google Play System Updates allows you to update the security and privacy of your phone the way you update every other app. That way, you will not have to wait until your phone manufacturer releases a full system update to ensure that your data is secured.
Live Caption and Other Accessibility Features
Live Caption was one of the highlights that defined Android 10 at Google IO 2019. It is a new accessibility feature that helps deaf and hard-of-hearing people to understand a video, an audio clip, or any other form of media where words are spoken. What it does is caption videos and audio in real-time without an internet connection. The feature transcribes text using the speech recognition and neuro-linguistic programming of a device. 
Sound Amplifier is another accessibility feature introduced in Android 10. It lets users hear their surroundings more clearly by boosting sound, filtering background noise, and fine-tuning to how they hear best. From watching television to listening to a lecture, this feature makes it easier to hear everything clearly just by plugging in a pair of headphones.
Android 10 also has integrated support for streaming media and calls directly to Bluetooth hearing aids.
Messaging
Google also introduced improvements to messaging with the new Smart Reply feature. It lets users get more than just suggested responses to messages by also recommending actions. 
For instance, if a friend asks you out for dinner, your phone will provide a suggested reply and then give directions to nearby restaurants right in Google Maps. 
The Smart Reply feature also works with other messaging apps like Signal. Moreover, developers can choose not to implement the function or provide their own suggestions.
Android 10 also introduces 65 new emojis that are highlighted by gender-inclusive designs for emoticons like haircuts, weightlifting, and sauna.
New Gesture Controls
The enduring back button is officially gone with Android 10 in favor of a fully gesture-based method of navigation. It is designed to make navigating through screens and menus easier, especially for devices that have edge-to-edge displays. Swiping up directs to the home screen, a swipe up and hold brings up the multitasking menu, and a swipe from either side of the screen goes back. 
For people who are accustomed to older gesture controls, Android 10 allows users to switch back to Android Pie's two-button system, or the traditional three-button layout.
Phones that use a skin on top of Android 10 may continue to use their own ways of navigating through menus. Most third-party launchers also use the three-button layout, but Google has indicated that they are working on adding support for the new gesture controls to these launchers.
Notification Enhancements
Android 10 features a new and improved notification screen that allows users to manage notifications for each app. It lets users determine which apps can show notifications or put them into silent mode. Silent and alerting notifications are split up in the notifications bar to highlight which of them require immediate attention. 
The notifications Settings can be accessed straight from the notifications panel. From there, users can view the apps for the most recently sent notifications up to the last seven days. Users can also choose to display alerting and silent notifications on the lock screen, only alerting notifications, or no notifications entirely. Android 10 also allows users to snooze notifications that are important but cannot be dealt with immediately.
Camera
Android 10 also brings a few improvements to the camera with regards to privacy and image support. It now provides native support for HEIF images, which produces an improved image quality and smaller sizes over JPEG images. Only phones that have support for HEIF and HEVC can benefit from this feature. 
A new file format that captures, stores, and shares depth photos across the operating system has also been added to Android 10. Moreover, a new camera type support that lets developers get monochrome output natively on particular devices has been introduced.
On the subject of privacy, some camera features now require camera permission before access. This improvement prevents sensitive static camera information from being exposed without consent from users.  
Android 10 also has a secure camera framework that enables manufacturers to transfer camera frames securely. All devices that run on Android 10 will use this framework by default which means no action is required to implement this change.
Improved Share Menu
The share menu on previous versions of Android has been complicated. Although the core functionality worked well, it ran slowly on any device. Android 10 addresses this issue with an improved share menu. According to Google, this new interface loads instantly since the shortcuts are published in advance. 
The company also introduced a feature called Sharing Shortcuts. It lets developers add an option in the share menu that can share media files in a specific part of another app much quicker than ever before.
With this enhancement, it is now more convenient to share content from apps with contacts. It even allows users to preview the content before sending them.
Digital Wellbeing
For users who want to be more productive or just want to enjoy more quality time, Android 10 introduced significant changes to Digital Wellbeing. Instead of wasting time on social media or mobile games, it lets users concentrate on the task at hand and block out any other app that may cause distraction. In Focus mode, these disruptive apps can be paused temporarily to prevent them from gaining the attention of the user. 
Digital Wellbeing on Android 10 also lets parents set digital ground rules to help their children develop healthy habits. From setting screen limits, managing the content they see, to knowing where they are, Digital Wellbeing is a helpful tool for moms and dads. Now they can set boundaries as to what their kids can explore online. It is also an excellent mechanism for users to curb phone addiction.
In a Nutshell
That sums up our roundup of everything you need to know about the latest version of Android. Aside from the massive rebrand, the commitment to improving privacy and support for new devices gives us the impression of more great things to come. It is an excellent time to be an Android user, at least for those whose phones already run on Android 10. 
Are you looking forward to upgrading to Android 10? Will you be sticking to good old Android 9.0 Pie? What features are you most excited about? What would you like to see in the next version of Android? Share your thoughts with us in the comments section!