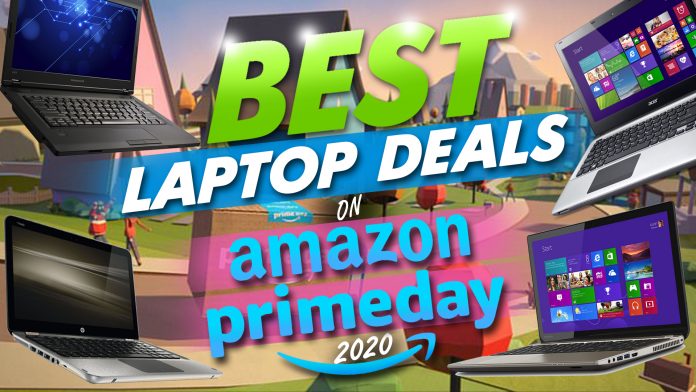 The four-month-delay has left us thinking there will be no Amazon Prime Day this year. But we're given some hope in September when Amazon officially announced that Amazon Prime Day 2020 would be on October 13 and 14.
This year's Prime Day will follow the same duration as last year. So, if you've been saving up since June, you're in for a treat because this year's Prime Day will last for full 48 hours. And if you're looking to make investments this year in a laptop for gaming, professional content creation, or casual use, you'll surely get confused.
As a treat to our readers, we've prepared this article to make it easy for you to track the best laptop deals on Amazon Prime. On top of that, we've included a definitive buying guide and tips on how to avoid making mistakes when purchasing laptops on Amazon Prime Day.
Here are the Best Laptop Deals Today on Amazon Prime Day
Here are the best laptop deals today on Amazon Prime Day (updated hourly):
Ways to Get Discounts on Amazon Prime Day?
Amazon Prime Day isn't exactly open to everyone as it's made to give Prime members the benefit of getting millions of huge discounts on items from almost all categories. Simply speaking, you'll have to be a Prime member to get the benefits.
But don't worry if you're not a prime member because Amazon offers a free 30-day Prime member trial. If anything, this free trial is eligible to partake in massive discounts on Prime Day.
So, if you haven't already, you can check the links below to learn more about Prime Day and how to subscribe for free.
How about those who joined Amazon Prime subscription before? Unfortunately, you'll have to subscribe again to get huge discounts. And if you're going to account for the 1-month subscription fee, this should be worth considering the vast deals you'll get on this 2-day event alone.
What Can You Do to Prepare and Get the Best Laptop Deals on Amazon Prime Day?
There are but a few things you can do to maximize your shopping experience on Prime Day.
On top of knowing what features you should look out for to pick the right laptop for you, checking if the product is legit and confirming that discounts are real also goes a long way.
To ensure that deals are legit and aren't manipulated by sellers, it pays to check before believing any mega-deals. Because too good of a deal is usually not true. So, as a way to confirm, we highly recommend using CamelCamelCamel.com to verify.
CamelCamelCamel shows the price history of the product over the past few months as well as availability. Having a peek before believing any deals will save you from making a wrong purchase.
If you're unsure how to pick the right laptop for you, then consider checking the following to make sure your money is spent wisely.
Check Processor
Laptops regularly update their models according to the latest manufactured laptop. Having that said, you'll almost always get the latest processor. However, the processor alone isn't enough to assure you of a worthy investment.
Prioritize SSD Storage Devices
Having the latest processor is nice, but a laptop that only utilizes HDD shows a noticeable difference in loading times.
Unless you need high volumes of storage space, it would be smarter to invest in a laptop that utilizes SSD storage for fast loading times and snappier overall performance.
How Much RAM Does it Have?
A laptop with at least 16GB is a priority when browsing for the best laptop with huge deals on Prime Day. Most manufacturers tend to compromise the RAM since it's upgradeable.
To get the best out of your investment, you should never settle for a laptop with less than 8GB of RAM.
Does GPU Matter?
Only prioritize getting a laptop with the latest or high-powered RTX graphics card if you plan on using the laptop for gaming purposes. Other than that, you should be fine with a lower-end graphics card.
Check the Resolution, Panel, and Refresh Rate
Laptop displays come in different resolutions, panel type, and refresh rate. Like how monitors differ from each other, you should also look at these when browsing through laptops on Prime Day.
Ideally, you will want to have a list of specs you want to make shopping smooth on Prime Day.
Why Do You Need a Laptop?
Laptops, like computers, are built to perform specific tasks. If you're doing video editing or professional content creation, you'll want to value high processing power and fast SSD for snappy performance.
On the other hand, if you're only going to use the laptop for casual office use, SSD and high RAM doesn't necessarily matter.